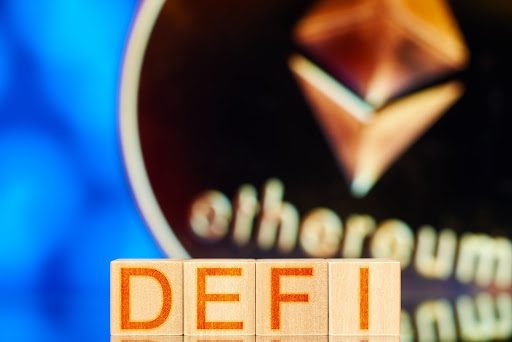 Last Updated on March 4, 2023 by Umer Malik
Integration of DeFi into Ethereum Gambling brings tons of potential for expansion of the gambling & DeFi industry, further growing the crypto market.
People are turning to different activities for entertainment. One that is starting to top the charts is gambling, especially Ethereum Gambling. It is similar to placing a wager with traditional, or rather fiat, currency. The only difference is in terms of the unique experience that Ethereum Gambling offers to its customers.
Integration of DeFi, short for Decentralized Finance, with Ethereum Gambling, is simultaneously gaining traction. It would be right to say that it is happening for all the right reasons. Several Ethereum Gambling sites are looking to connect their relevant endpoints with the DeFi industry to advance players' seamless experience.
If integrated, DeFi-based Ethereum Gambling sites will be able to serve customers better with a variety of financial services like lending & borrowing along with expansion in capabilities of security and transactions audit.
Benefits Of DeFi Integration
Ethereum Gambling sites are rising in terms of popularity. One of the factors is that Ethereum is second on the list, just after Bitcoin, to have a large community. Another factor is the opportunity it brings for the developers to expand the utility of the ecosystem. The integration of DeFi is the cherry on the cake. Considering the advantages it carries with it, the fact cannot be denied that DeFi and Ethereum gambling are likely to be a perfect fit for each other in the times to come.
The first benefit starts with financial services, like borrowing and lending, becoming available on the platform that executes DeFi integration. Built-in economy and innovative incentive models are the highlights that instantly offer access to the members. It then leads to wider access to the financial market since it moves beyond every border that exists, physically or virtually, in the industry.
The permissionless nature retains the decentralized nature of DeFi-based Ethereum gambling sites. It is backed by consensus algorithms to achieve immutability. Users are assured that the data is safe from every manipulation on the network.
Lenders are on the receiving end. They may lend based on the individual capacity to match the requirement tentatively. Based on how long the borrower holds the lending, lenders earn interest for that time, with the final amount even crossing a decent margin.
Cryptography keeps the system secure, while the verification process needs to be included to ensure that the borrower is a well-known or an identified entity. Transactions can be traced provided Ethereum Gambling sites support audits for their DeFi integration. Audit functions are normally crucial; however, the platforms should take a final call to serve decentralized purposes.
Reliability automatically kicks in for all the parties involved in the ecosystem.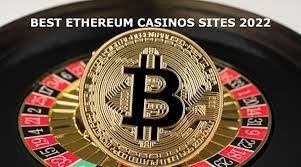 Examples Of DeFi Integration In Ethereum Gambling
Platforms are looking to integrate DeFi into their systems. PoolTogther, for instance, is leveraging the side of the DeFi integration that enables customers to deposit DAI stablecoins to purchase digital tickets. Pool together is a crypto-powered savings protocol. It, nevertheless, serves the purpose of explaining how well DeFi can work if the endpoints are reviewed and integrated.
Stake is one of the leading casinos and Ethereum sportsbooks that followed this trend. The online casino website is one of the platforms to support ETH gambling. It has a smooth user interface with a wide variety of offerings. It deploys the functions of DeFi in the form of providing cashback and bonuses to players. Acceptance of different cryptocurrencies makes it convenient for players who do not have to swap their holdings. Moreover, features like 1-Factor Authentication keep the accounts secure from external attacks.
Cloudbet boasts of having anonymity available to every player. There is no need to share personal details to register on the platform. A few pieces of information may be mandatory to process the confirmation for the account. A 100% Welcome bonus of up to 5 BTC is based loosely upon considering DeFi.
Bets.io is another example of wonders that can be achieved if DeFi is integrated with Ethereum Gambling. It adds the benefit of reaching a larger number of potential customers with limited financial awareness. Cryptocurrencies do not require their holders to look at foreign exchange rates, freeing them from the burden of studying currency conversion.
Platforms can grow tremendously with DeFi integration as it removes the restrictions of onboarding customers from different regions. It has its economy for users not to look around elsewhere and stick to a single platform for all their needs except if things witness a downfall in a particular ecosystem.
Integration Challenges Face by Ethereum Gambling Sites
All of it sounds perfect, nearly like a fairytale; However, even the best Ethereum gambling sites go through this phase and must consider certain challenges and limitations that come with this process.
Scalability is present for developers, but the same cannot be said about the entire platform that may one day have to handle a vast base of customers. It could happen unexpectedly, depending on the rate of adoption. When it happens, transaction fees could go up, and the finality rate could lose touch with reality.
Competition is respected, provided the industry has a level playing field. DeFi integration to Ethereum Gambling sites has fewer barriers to entering the sphere. The fact that users would switch to a platform with better liquidity cannot be ignored. Also, the speed at which transactions are processed plays an important role. In other words, platforms will end up competing and probably outperforming each other while causing a hindrance to other players.
The community drives governance. Assuming select users gain the majority to become blockholders, users with minimal holdings but large interests could be sidelined throughout the decision-making process.
Experts have called out regulatory coordination globally to make it easier for DeFi-based Ethereum Gambling sites to operate in the market.
Conclusion
Integrating DeFi into Ethereum Gambling sites brings many benefits, like expanded financial services, decentralization, and lending interests. It will become a mass reality only if the challenges are tackled effectively, not just by a few Ethereum Gambling sites but most of them.
The future holds great potential for integrating DeFi into Ethereum Gambling sites. How challenges are worked out will play a huge role in its acceleration.
Apart from that, if you are interested to know about Facilitate MTB Training then visit our Travel category.