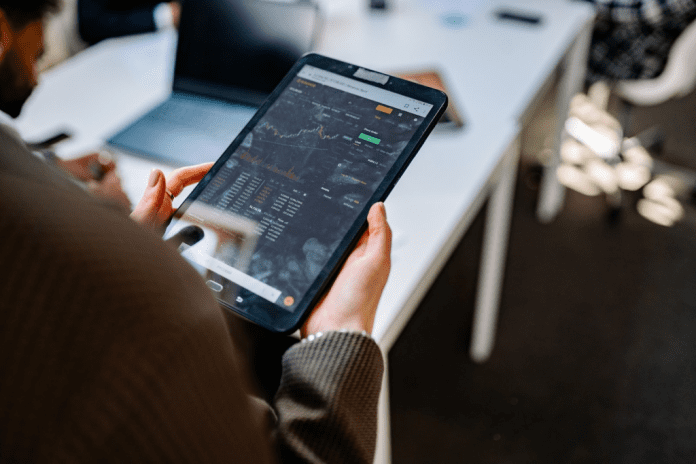 Last Updated on May 25, 2023 by Umer Malik
There are many ways to make money on cryptocurrency, some of them are simple and do not require special knowledge, others are complex, suitable for experienced market players with certain skills and knowledge. Crypto trading refers to complex methods with increased risks. Therefore, it is important for beginners to learn crypto trading from scratch.
To earn, traders need to enter into short, medium or long-term transactions. The goal is to earn as much as possible. For example, a trader can open a long-term buy position if he believes that the value of the cryptocurrency will rise, or open a short sell position if, according to his forecast, the price of the cryptocurrency will fall soon. You can trade with or without leverage. The use of credit increases both profit and loss, depending on the success of the trade.
How to start crypto trading?
There are quite a few approaches to cryptocurrency trading, but before choosing a strategy, a beginner should master the basic skills and prepare.
Next, you should choose an exchange for trading and have a crypto trading account. They offer users wide functionality, simple and user-friendly interface. To register and open an account on the exchange, you need not only to create an account, but also to pass verification by providing the platform with personal data.
After registering on the exchange, you need to connect a bank account to your account. Most marketplaces work with debit, credit cards and bank transfers.
To start investing and trading, you need to choose a cryptocurrency. Most market players invest in popular cryptocurrencies, but apart from them, there are many more coins worthy of attention. It is worth studying the current ratings and capitalization of companies, follow the news and reviews. Even though mid- and small-cap cryptocurrencies carry more risks for investors than large-cap cryptocurrencies, they have significant upside potential.
Until a beginner finds a crypto trading strategy that suits him, you can try automated trading using bots. This method allows you to get acquainted with the mechanism of the market, get the first income and diversify your investment portfolio.
It is worth taking the time to choose a wallet for storing crypto. To store keys that provide access to assets, use hardware or software wallets, you can also store the crypt on the exchange itself.
What do you need to know?
Before you come to the exchange and start trading, you need to understand the technologies and assets used for trading. The main cryptocurrency on the market is Bitcoin, but besides it, there are hundreds and even thousands of promising coins.
What you need to study in the initial stages:
effective trading strategy;
risk management plan;
money management plan;
ability to work with charts, knowledge of fundamental and technical analysis.
This approach will help to understand the structure of the market. As the crypto market moves from one cycle to the next, the trader must adjust his strategy by choosing the best positions.
Apart from that if you want to know about Cryptocurrency regulation in different countries then please visit our Business category.