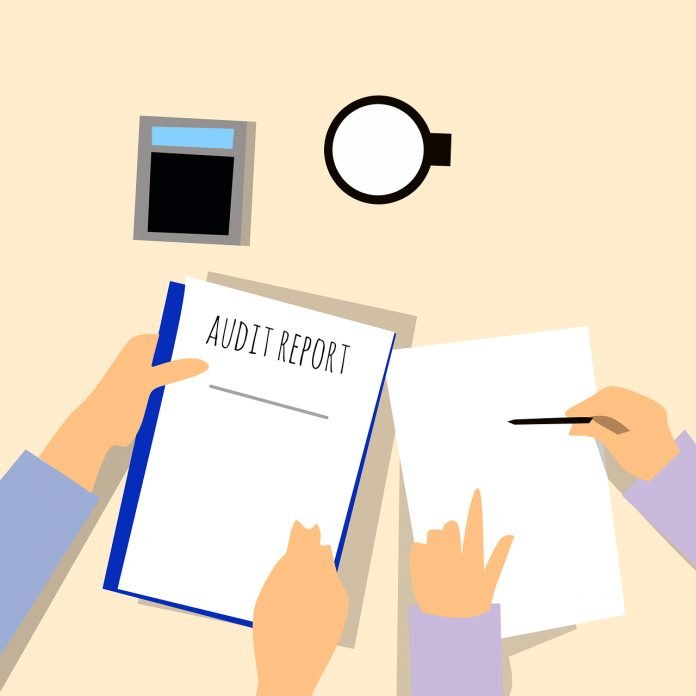 Last Updated on October 12, 2022 by
Who is a financial advisor?
Professionals who help businesses and other people make logical decisions regarding their money and investments are commonly known as financial advisors. Such professionals work with clients to help them achieve their desired financial goals, understand their assets and investments, and assess their current financial status. Financial advisors are the brains behind their client's financial planning and contribute heavily to building a solid economic position for them. Financial advisors offer diverse services based on their education, experience, and skills. Does such a job role feel like your cuppa? Are you looking for ways to kickstart your career in financial consulting? If yes, read the tips below.
1. Earn the right education
A bachelor's degree is often the foundation and the minimum academic requirement for kickstarting a successful career in most fields. Typically, you'll need a degree in mathematics, finance, business, economics, or accounting to understand the tricks of the trade. Fortunately, there are no strict rules that suggest you must go for a specific major. However, it is essential to become familiar with the world of finance, data representation, analysis, etc. While any business or finance major program will be helpful, but it's best to opt for an Accounting master's degree or one in finance to strengthen your academic background for the job role. You can also opt for online masters' programs if you want to learn in a more flexible manner
2. Earn relevant licenses and certifications
To stay on top of your career as a financial advisor, you must look towards specific certifications and licensing as they can create better job opportunities. For instance, financial advisors who advise on insurance policies or bonds may need licenses. In contrast, those who don't operate within a specific high-risk niche may not need one at all. You can usually go for all sorts of certification after you have acquired at least three years' worth of work experience. You'll need to take an exam or undergo specialized training to obtain credentials. Following are a few recommended certifications for financial advisors:
Chartered financial analyst
Certified financial advisor
Uniform Investment Adviser Law Examination
Chartered Financial Consultant
Personal Financial Specialist
3. Hone the right skillset
The proper education and certification can only take you so far. But to make it to a successful position, you must have a particular skillset. Various characteristics are essential for becoming a competent financial advisor, including impeccable communication skills, critical thinking, and analytical skills. You must know how to invest in yourself and market your abilities to the right clients.
It would help if you worked on your networking skills to utilize multiple marketing opportunities. You must practice a balanced blend of aggression and calculation when it comes to showcasing your talent as an expert financial advisor. Two of the most considerable skills you should work on right away are your sales techniques and in-depth analytical abilities. These will help you structure as a trustworthy and reliable person with client-centered services.
4. Complete internship and training programs
Internship programs are instrumental in giving hands-on experience on what goes on in the field. It is beneficial to participate in internship programs with renowned firms while catching up on your academics to apply your learnings in a practical setting.
Not just for practical experience but internships also open ways for networking and finding the right financial advisor mentor who will give you insider tips on how to survive in your career. You can also juggle various training programs after your internship to further polish your skills before seeing the real deal. You'll be surprised to know how much exposure an internship program can give you.
5. Understand the responsibilities
At the surface, it may seem that your job as a financial advisor is simply giving financial advice. Still, the job description is much more complicated than that. If you want to become a market sensation, you must understand what the job requires you to do. You must thoroughly research your responsibilities as a financial advisor in a particular company or how your client wants to utilize your services. Every day is different for financial advisors because if they aren't preparing for a client meeting, they are prepping for marketing themselves or monitoring accounts; the list goes on. You are shifting between roles as the needs of your client change. Following are a few typical job responsibilities of a financial advisor:
Recommending financial strategies
Conducting market analysis
Identifying new opportunities
Answering client queries
Updating and managing client portfolios
Reviewing client accounts
Analyzing financial data
6. Land your first job
You've got the degree, the training, and the skillset, and now it's time to land your first gig. Experts say starting with a small-to-mid-sized firm is an excellent way to begin your career. This is because such companies provide multiple services, and you can then better understand the direction you wish to pursue. However, if you want to learn about cold-calling and managing investment, you better start with large broker-dealers.
But before you set foot anywhere, you must learn how to market yourself as a potential asset. Try working on effectively selling your services and showcasing your license and certifications. You should focus on getting real-world experience by spending as much time in the financial and banking industry.
7. Don't overlook higher education opportunities
There's always room for more learning, especially in finance. If you want to guarantee a skyrocketing career, you must not overlook the importance of continuing education. You can always find something you haven't heard or experienced. Therefore, you should look for higher education opportunities such as advanced certifications to help you keep updated with current trends and methods. A financial advisor's worth is measured in their ability to make financially sound decisions. You can fuel this ability with more knowledge.
Conclusion
According to BLS, financial consulting is expected to grow by 27% in the coming years. This means that it's high time to work your way towards becoming a successful financial advisor if that's your career ambition. A blend of the right skills, educational background, and experience will set you in the right direction where you can market your abilities and benefit from every opportunity. So, get to it and start giving good advice!
Read More: Financial Planner or Financial Advisor – is there a difference?