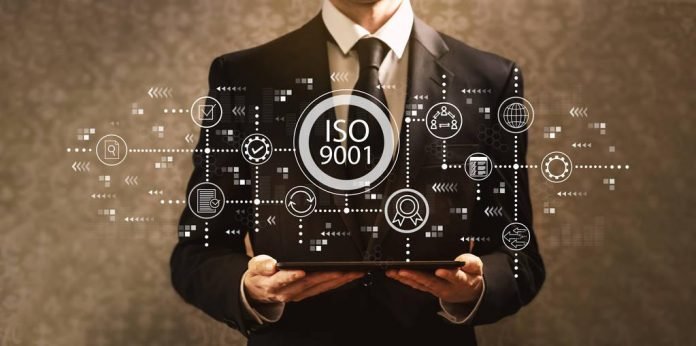 Last Updated on March 4, 2023 by Umer Malik
Introduction
ISO Certification is a globally recognized standard of quality assurance. It is an independent, third-party certification that verifies an organization's compliance with international standards and best practices. ISO certification demonstrates an organization's commitment to quality, safety, and consistency in the goods or services it provides, which helps it gain the trust of customers and other stakeholders.
ISO stands for International Organization for Standardization, a network of national standards bodies from around the world. The organization develops voluntary technical standards that provide requirements, specifications, and guidelines related to products, services, and processes in areas like health care, construction management, telecommunications, and information technology.
Organizations can receive ISO certification by implementing a set of quality management systems (QMS) or environmental management system (EMS) that meets the requirements outlined by ISO standards in their business processes. After meeting these requirements outlined by the particular ISO standard they have chosen to pursue (e.g., 9001:2015 Quality Management System), organizations must apply to be certified by an accredited registrar who will assess their QMS/EMS against the specific criteria established within each particular standard.
Benefits of ISO Certification
ISO certification is a process that helps organizations maintain the highest standards of quality in their business practices. It assures customers and other stakeholders that the organization is meeting or exceeding international standards and requirements. ISO certification offers numerous benefits to businesses, including improved efficiency, increased customer satisfaction, and enhanced reputation and image.
Improved Efficiency
ISO certification helps organizations identify areas where they can reduce costs by improving processes and streamlining operations. This includes identifying non-value-added activities, eliminating duplicates of efforts, reducing waste production, improving inventory management systems, increasing productivity levels, etc. The process also encourages continuous improvement through regular reviews of processes and procedures so that the organization can remain competitive in a constantly changing market environment. Additionally, the ISO standard requires an organization to have documented policies and procedures in place which help ensure consistency across all departments within the company as well as with external suppliers or customers. Visit this: https://www.ccis.com.sg/ for more information.
Increased Customer Satisfaction
Customers are more likely to do business with an ISO-certified company because it gives them confidence in knowing that the company has met certain quality criteria set by an internationally recognized body. Quality products or services delivered on time at a reasonable cost often lead to higher customer satisfaction levels which then leads to increased sales opportunities for the organization over time.
Steps to Obtaining an ISO Certificate
ISO certification is a great way to show customers and potential customers that your business meets international standards of quality. It can also open up opportunities for new business and establish credibility. Here are five steps you can take to obtain an ISO certificate.
1. Assess the Need for Certification – The first step in obtaining an ISO certificate is assessing the need for certification in your organization. Consider what areas you would like to have certified, such as quality management, environmental management, or health, and safety management systems, among others. Decide which standard best suits your needs – there are multiple versions of the same standard, so make sure you select the right one for your organization's needs.
2. Select the Appropriate Standard – Once you've identified which areas of your organization need certifying, it's time to select the appropriate standard from which you will be certified – this can be a daunting task if you don't have experience in this area! Start by researching various standards by their number (e.g., ISO 9001:2015) and familiarize yourself with their requirements before deciding if it meets all of your criteria for certification purposes.
Conclusion
In conclusion, ISO certification is a beneficial way of meeting international standards and providing assurance to customers that products and services are of high quality. It also provides companies with a platform to demonstrate their commitment to quality, safety, and continual improvement. The value of ISO certification for businesses should not be underestimated; it can prove invaluable in gaining access to new markets, reducing costs, and increasing customer satisfaction.
Apart from that, if you are interested to know about Cisco certification guide then visit our Business category.