Last Updated on January 10, 2023 by Faiza Murtaza
Our newest achievement is making it to the year 2022, which will also come packed with new games such as Elden Ring, new handhelds, new consoles, and just lots of excitement for all the gamers out there.
This list is a summary of the upcoming releases we already know about, which may give you a sense of familiarity since a lot of these games were meant to be released last year but were postponed thanks to a certain viral outbreak.
Big game delays have become the norm in the past year or so, but don't worry too much, this newer collection will get released when it does, and it will be pretty awesome.
If you're interested in gaming, pay attention to this article because working in this industry is a great online paying job that also ignites passion.
We will be mentioning PC and other console games as well, organized by month so buckle up!
January
The most anticipated game coming to PC in January is God of War which was released in 2018 for console. It was an artistic masterpiece and a great example of refined game engineering, and though it hasn't brought any new additions to the game through the PC version, the graphics can be pumped up further, making it more breathtaking.
The game itself is set in Midgard, a mythical realm you can further unlock the more you discover. You are set out to defeat opponents, solve puzzles and riddles, and whilst doing all these objectives, you are surrounded by dazzling landscapes and fine details that only the best would add into a game.
The next game that is highly anticipated this January is Monster Hunter Rise, which brings the game mechanics and styles of Monster Hunter: World with more mediocre graphics and animations, yet Rise is better than World. The reason behind that being although World is a beautiful game, it also is too complicated for non-pro players.
February
The second month of the year also brings us better than second-place games, with Elden Ring being the topmost anticipated one by most.
Elden Ring will be the power project between George R. R. Martin and Hidetaka Miyazaki, two very iconic creators from different genres. The game will be an action-packed role-playing game set in fantasy lands, with quests and an open world you can explore through caves, catacombs, and so much more.
The next game we're excited about is Total War: Warhammer 3, which is a magical world that turns into a purgatory-like realm. You need to battle through sieges for survival against daemons, and the whole thing is based on winning.
Dying Light 2 will also be coming out in February, the newer and prettier version of Dying Light. This game is all about zombie survival and parkour, so prepare for tons of action and stress.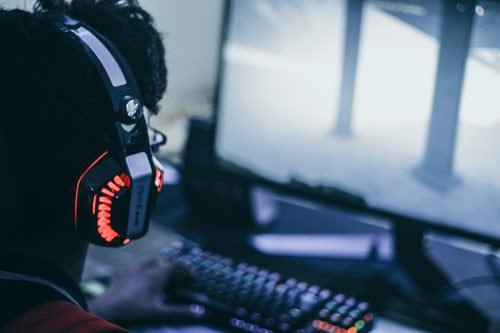 March
In March, the biggest release will be Final Fantasy Origin, another addition to the Final Fantasy franchise. The trailer of the game was a flop and generated tons of memes on the internet, but maybe there is still hope for this action RPG. The game is a pseudo-remake for the first Final Fantasy game, make of that what you will.
April, May, June, July
Unfortunately, there aren't any exciting games scheduled for these months, but we may as well be surprised, so let's be patient.
August
August is a lovely summer month, usually filled with plans and excitement, but alas, we're "just" getting Saints Row re-released. This reboot will supposedly not be as absurd as past stories, rather more relatable to the audience, at least that's what the developers said.
Santo Ileso, the bigger city the game is set in, will get a much-needed facelift with the reboot, with the addition of a massive desert you can play around in, car modification, and much more.
Do not expect GTA levels of players and tomfoolery though, because Saints Row has a cap at 2 plates for a co-op.
September, October
Just as seen above, these months are empty for the time being, but they will get filled up for certain, so maybe now is the best time to ask for a raise to be able to afford all these awesome games coming this year.
November
November will be the month of innovation, because Bethesda is finally coming out with a new game series and they decided to launch it out to space, following the trends with the likes of Elon Musk and Jeff Bezos.
Starfield will be a space RPG set in the century 2300. The aim of the game is to explore and give players scenarios that might even be realistically related to space exploration and interstellar colonies such as violence, greed, theft, and so on.
The game is also rumored to have more than double the dialog found in Skyrim, so our goosebumps are already forming at the thought of having such an immersive storyline incorporated into this fresh concept for a game.
December
We've reached the last month of 2022, and the game we already know about is Stalker 2, which is the brother to the first zombie FPS game, Stalker. This game will also be based in Chernobyl, except with less janky elements and new stories.
Apart from that if you want to know about Godrej Meadows review then please visit our Lifestyle category