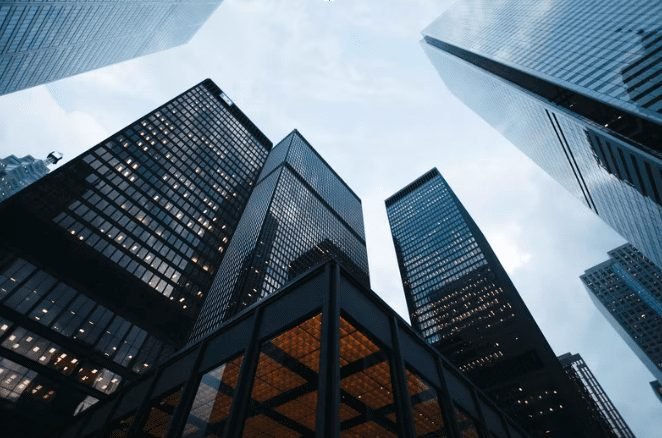 Last Updated on September 7, 2022 by azamqasim92
Globalization has opened the doors for creating global business teams. However, it's easier said than done.
As with all new endeavors, there will be challenges along the way. Only about 18% of companies from 43 countries believe they have a strong leadership pipeline for the future. Leadership initiatives are too inconsistent across the board for 40% of companies, while 27% lack the skill to manage operations globally.
These numbers tell that not all companies have successfully implemented forward-leaning policies for managing global teams.
This should not stop you from developing your team. Building an effective and engaged global workforce is possible with strong leadership. Building a business primed for the global market requires a commitment to openness, diversity, and engagement.
In this article, we'll dive into the benefits of building a global business team and show you how you can manage the differences effectively.
Benefits of Global Recruitment
A wider pool of candidates
Recruiting globally casts a wider net than local recruitment. Hiring managers have access to a wealth of candidates around the world. Choosing the best of the best is within reach with the wider pool of talents available.
For instance, the top 10 countries with the highest skills in tech are found in:
Argentina
Czech Republic
Austria
Spain
Poland
Belarus
Germany
Sweden
Belgium
Finland
From these countries, you'll be able to hire industry leaders with bleeding-edge knowledge and experience. With a wider range of available candidates across the board, you'll be able to find the best people for the role you need.
Increased cultural diversity and literacy
Opening up your doors to new cultures can be rewarding for your company. The differences in experiences and backgrounds help your company be more flexible and tolerant of new perspectives.

In one study, exposure to diverse backgrounds aid in developing creativity within individuals. The simple act of reflecting on relationships with other people from different countries boosts one's creativity temporarily. This pushes your workforce's openness to innovation and problem-solving skills forward.
Tap into local markets
Increased cultural diversity also allows you to tap into local markets better. Local employees' insights and experiences can shed light on cultural habits and customs you need to consider before diving into new markets.
For example, Toshiba hired an American to capture the US computer market in 1981. It took time before it blossomed because of major technological setbacks and cultural differences. However, by working together and trusting their hire, Toshiba built a $75 million printer business after 3 years.
Your local employee makes it easy for you to tap into their market with much greater finesse than a foreigner with no knowledge of its culture.
Make yourself a global brand
21% of executives say that global mobility is key in attracting and attaining top talents. By establishing yourself as a global brand, you'll be able to build your workforce with the top candidates in your industry.
This creates a positive feedback loop where the better you position yourself as an open global brand, the easier it is to hire a global workforce pushing your competitive advantage forward.
Things you need to do to build an effective global business team
Communicate with your team often
The challenge of building a global team is you don't have the luxury of meeting face-to-face. Remote working conditions make it difficult for real-time updates and meetings to take place. 
However, establishing consistent meetings with your team is one way of solving that problem. You can set a convenient time for everybody to make your meetings as efficient and effective as possible.
In other cases, when this isn't possible, you can divide your team into small squads where the time zones are close. You then hold your meetings in separate groups to make it convenient for your team. Make sure that it's feasible for you and your team members. You don't want to waste too much of your time with meetings, or this can negatively affect your team's performance.
It's essential to make time to communicate with your teams often to foster morale and provide direction. You don't want your teams to be headless chickens running around getting nothing done. What you want is to set up a clear avenue for conveying ideas, providing solutions, and building rapport.
Be open to cultural differences
For the team to function well, you need to acknowledge the cultural differences.
In Japan, for example, business communication is often subtle and nuanced. They are not straightforward when dealing with their colleagues, especially their bosses which they hold in high regard.
As opposed to Australia, no matter the seniority, employees are open to discussing matters matter-of-factly and straight to the point.
These slight differences between cultures can come off as misunderstandings. You may seem rude to a Japanese when you're too forward in your suggestions and disagreements. On the other hand, an Australian can respect you for it.
It's crucial to recognize the distinction between communication styles in other cultures. You want to build a harmonious atmosphere for each of your team members.
Respecting each other's backgrounds helps you develop your team's flexibility and openness. Empathy towards the unique aspects of each other's culture builds team chemistry and allows you to have an effective and engaged team.
Use technology to your advantage
Since your global team is located in different countries, challenges in communication, file sharing, and tracking are always present. Sometimes, creating streamlined processes also are difficult to implement when working across borders.
Luckily, there are tons of applications available to mitigate these problems, such as:
Communication Platforms

Microsoft Teams
Google Meets
Discord
Slack
Skype

File Sharing

Google Drive
WeTransfer
Dropbox

HR Platforms
Time-tracking
Project Management Platform
Using technology to your advantage makes it easier for your team to respond to urgent matters and be efficient in their work.
Read More: Quickbooks for use in a prince2 project context
Use a common language
Miscommunication is bound to happen in a workplace where diverse cultures come together. There are nearly around 7,000 languages spoken in the world. India alone has 121.
Implementing a lingua franca is a must to lessen misunderstandings between employees. The push toward implementing a common language in the workplace has advantages, as multi-languages can prove inefficient and prevent important interactions from happening.
Nestle, a Swiss company, has improved its efficiency improvements due to implementing English as its company standard. Their consumer-facing marketing was boosted by 15%, with a 30% digital recording improvement.
However, proficiency must be considered for implementing such a policy with cultural differences. Creating workshops and encouraging the use of the language pushes employees to be better at using and comprehending the language.
Of course, it's better if you hire employees already with a competent grasp of the language. Enforcing the common language for everybody for easier interaction between employees.
Read More: Perks of incorporating workflow in the document management system
Build trust and connect with your team
For you to have an effective team, you'll need to approach your team with a mindset other than work. You need to build strong interpersonal relationships with your team. This will serve as your foundation as an impetus to form bonds and build trust.
Do not overlook the rapport you build with your team. Each small interaction leads to a stronger team. This is why it's important for you to reach and connect with each member the best you can.

Here are a few simple takes you can do to improve your relationship with your team:
Get to know them personally
What do they like to do outside of work
What are their aspirations in career and life
Ask interesting aspects about their culture (and food because people love talking about food!)
Make sure your team can come to you with any of their concerns
Listen to them without judgment
How can you provide them with solutions that are not condescending
Help diffuse friction and resolve any internal conflicts within the team
Inquire what is important for them
Ask questions about the challenges they're facing
Ask for feedback to let them know their voice is valued
Practice transparency
Update your team on the latest happenings in the company
Provide direction and honest feedback when they ask for it
Be open to relaying messages from upper management
Create a virtual open forum
Schedule a virtual meeting to throw out ideas
Encourage your team to provide feedback on anything work-related
Make an event where your team can tell stories and interesting quirks about their culture
Building an effective and engaged global team is by no means an easy task. Various cultures, backgrounds, and experiences are constant challenges each leader faces.
Remember that a great team is built on individual differences with one goal in mind. For you to reach that goal, you'll need the proper tools and direction for everyone to work together in harmony. You're already on the way there by focusing on communicating properly, using technology to your advantage, and building trust and connection with your team.
Read More: 5 things to look for while buying home after post COVID era