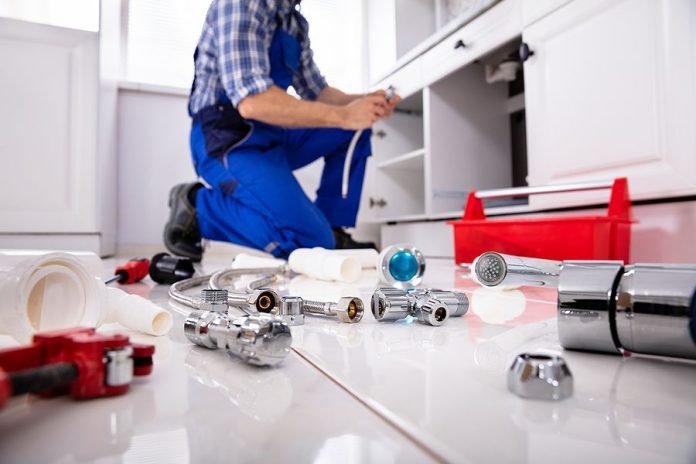 Last Updated on August 16, 2022 by
You open your water bill, and your eyes widen in horror. There's no way you took that many baths throughout the month! If your bill is suspiciously high, there's a small chance it wasn't your fault.
You most likely have a leak somewhere. You'd think you would hear dripping or something, but you would be wrong. Leaks aren't always obvious.
You'll need a professional plumber to come take a look around to find out what you're dealing with. With all the so-called experts in your area, it can be hard to find the right company for the job. Keep reading to learn what you should be on the lookout for.
Ask About Licensing
Never hire a residential plumber without confirming their licensing first. For one, in most states, it's a requirement. A company can't take jobs unless they have certain certifications. 
For another, if an uninsured plumber gets hurt on your property, you'll be the one paying their hospital bills. The best plumbing company will have no problem giving you their certification and insurance information over the phone. If they seem a bit hesitant, that should raise a few red flags in your head.
Check the Costs
A cheap plumbing company should have your eyebrows raising in suspicion. Nine times out of ten, you get what you pay for. That doesn't mean that hiring a licensed plumber should cause you to empty your wallet.
Take some time to call around to different companies in your area to make price comparisons. While you're on the phone, ask the business how they're going to charge you. They should give you an accurate rundown of their rates.
As a side note, never pay a plumber before they do their job. A company that makes you pay upfront can't be trusted.
Do They Offer Emergency Services?
Let's say that your pipes burst in the middle of the night. That qualifies as an emergency. You need to hire a company that's not going to make you wait for 8 hours.
In that time, your entire house could flood. Try to find a plumber who offers 24-hour emergency services. You never know when you're going to need it.
Look For Referrals
The last tip we have for you is to look for referrals. Ask your family and friends what plumber they use and look for reviews on the names they give you.
Take any reviews you read with a grain of salt. Those who have good experiences don't usually write them. You'll need to filter through to find opinions that offer real substance.
Find the Best Professional Plumber in Your Area
When you have a pipe burst or you're dealing with an unreasonable water bill, you need the best professional plumber in your area to set you straight.
If you choose the right company, they'll be able to locate problems in a hurry and get them all fixed up without charging you an arm and a leg. Start calling around today.
For more tips that will help you find professionals that can keep your home in one piece, visit the Lifestyle section of our blog.