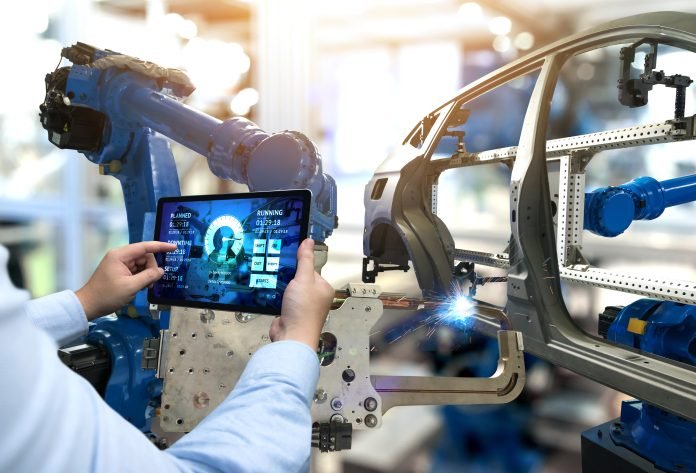 Last Updated on August 3, 2023 by asifa
Automotive industry leaders often encounter challenging situations when they are required to make critical business decisions to increase the company's efficiency. In the automotive industry, business growth and success are driven by product and combined functioning of the optimum production flow, rotation time, quantity, and quality. ERP for Automotive Industry has come across as an ideal tool to take the automotive business to the next level. This system has enabled auto equipment manufacturing companies to manage and control their business process smoothly and efficiently. Implementing a customized, optimally functional ERP solution can bring a comprehensive suite of much-needed applications to streamline and integrate production processes and other crucial business operations. In addition, you can transfer real-time information in the organization and promote coordination amongst multiple resources. 
Read further to learn the benefits of ERP software for enhancing the workflow of auto manufacturing companies.
Even though Automotive erp software is not very cheap, implementing it in your auto manufacturing unit can help you save money. With an ERP platform, you can consolidate all important systems into a single interface, including product development, supply chain management, finance, customer relationship management, resource allocation, scheduling, etc.
An integrated organizational system brings cost efficiency while streamlining the automotive industry's business processes.
The business processes of automotive manufacturing companies are complex. Even some factors further increase the company's complexities to the next level costing you time and money. However, you can take care of repetitive tasks and monitor if the resources are effectively utilized to perform productive tasks with the ERP system. Effective integration of advanced ERP software in the automotive company enhances business productivity.
Smart Production and Inventory Management
The key to an automotive company's smooth and uninterrupted production process is the constant availability of required inventory. With ERP application for the automotive industry, you can simplify your inventory management process and prevent storing excess or less inventory. The inventory management department or personnel can access accurate data on how much raw materials or work-in-progress products are present and the expected maintenance level.
The best ERP software designed for the automotive industry smoothens the data analysis and report generation process for your team. You can now access real-time reports generated based on income and expense statements, KPIs, metrics, etc., by logging in to the ERP application's dashboard.
With efficient data analytics and report generation, you can expect a quick and informed decision-making process and effective response to unexpected situations. Moreover, there is no need to rely on dedicated IT personnel to access ERP reports.
Not many manufacturers know that high-performance ERP software supports not only an automotive enterprise's internal processes but also customer service. Deployment of automotive industry-specific ERP platforms can make favorable conditions for managers to improve marketing efforts like reaching out to more clients and customers, addressing leads, converting leads into actual customers, improving communication with existing customers and prospects, increasing customer retention rate, and more.
Quality Control Management
A robust ERP system can help managers track automotive products in real time, identify potential problems beforehand, and determine corrective measures. With this system, you can aim and ultimately produce high-quality, standard auto equipment resulting in improved customer relations.
It's crucial for automotive companies to maintain the quality of vehicles for customer safety. Therefore, auto products undergo several safety tests and standard norms to help companies achieve their goals. An automotive industry-specific ERP system will enable companies to meet regulatory standards while complying with the quality control management system.
Closing Remarks
The importance of an ERP system for enhancing auto manufacturing companies' workflows can be highlighted by the fact that the software brings solutions for inventory management, production, product delivery, customer relations, quality control shipping, and marketing inefficiencies. When high-in-demand features of manufacturing ERP software India combine, the system becomes powerful enough to track and analyze every departmental action to allow better control over actions, leading to higher auto business productivity and efficiency. 
Always remember that getting a suitable automotive industry-specific ERP software can be overwhelming if the partner is not right. Therefore, you must research thoroughly and connect with the most professional team of ERP developers to get the right software. 
Apart from that, if you are interested to know about Things To Remember While Getting Automobile then visit our Automobile category.