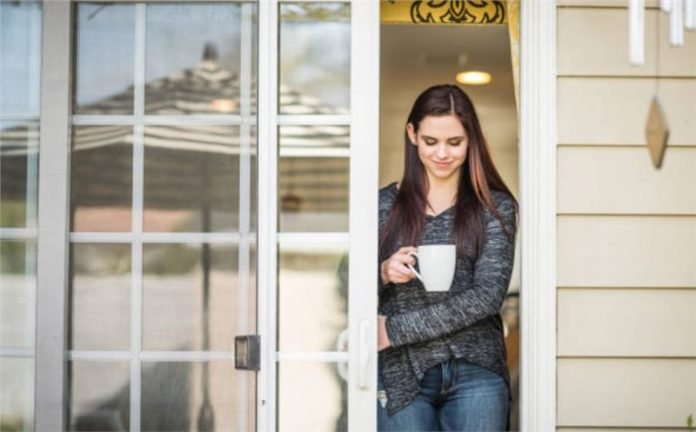 Last Updated on November 23, 2023 by Asfa Rasheed
Stuck with the thought of wanting a change in your living space? The solution doesn't lie in costly renovations. It's as simple. All you have to do is switch your traditional doors to the quintessential sliding doors. This modernized design instantly enhances the interior as well as exterior look of your home. As a current trend on fire, the sliding doors are not only an ergonomic design but a perfect equilibrium of aesthetics and functionality. Folding partitions are also in trend these days.
The Beauty Of Aluminum Sliding Doors
Before getting into the intricacies, the basic fact is that any door craves strong support. With its robust, flexible and effectual characteristics, aluminium is an unsurpassed choice. They're fitted into runners with movement across a fixed track. It's crafted with two components. A stationary one on one side over which the other one slides.
Even in the architectural society, this material is as much preferred for sliding doors frame. They're incredibly strong and elevate not only style but security as well. Even little things like the rollers can be high performance when made from stainless steel. In contrast to other doors, this reduces the weight thus bringing an extra layer of protection for the consumer as well.
Looking beyond the fashionable aspect, let's dive into a comprehensive mini guide on the resourcefulness of the doors.
The Ultimate Benefits Of Sliding Doors
1. Let The Light Shine On – Light Saturation
Who doesn't like sunshine filling up the room with happiness? A few homes can be designed in a way that lacks natural light. The dark rooms may not only feel claustrophobic but hike up the electricity bills. However, with sliding doors in the picture, you'll only be graced with fresh, airy light. Get the vitamin D and let your house soak in the same.
2. Expect A Longer Life Expectancy – Durability
Another option over aluminium is wood. It is cheaper but requires regular maintenance every year or so. Wood has tendencies to expand or contract due to weather changes as well as its highly prone to mould. Moreover, aluminium can be easily customized and withstand the trials of weather or time. It's essential to understand the right material to invest in which here would be . Bad decisions can lead to issues like faulty locking, screeching, broken rollers and much more. These also help maintain noise reduction such that you can breathe in peace without the urban chaos entering your precious sanctity. Unlike other doors, these are not attached with hinges. Their robust features help keep them away from many maintenance needs.
3. Bask In The Beauty Inside – Aesthetic Appeal
Let there be a marriage of minimal style with that of suitable functionality. Imagine having a balcony with beautiful scenery that spreads across the horizon. Slide away closed spaces for a sleek, modern finish. Pick from a myriad of colours for your sliding door frame. You'll also be able to decide glass quality like whether you desire obscure, tinted or even double glazed amongst many other options.
Configure them according to panels or parting and watch your home get transformed into one from your dreams. One unique strategy can be to install internal sliding doors. This brings about an air of sophistication within the walls too. For instance, imagine placing frosted glass between the bedroom and bathroom. It'll immediately boost the look and introduce a signature style just for you.
4. Feel Refreshed With Clean Breaths – Airflow
Living through blistering summers and never-ending sweaty days? The best way to avoid your space becoming too stuffy is by sliding doors. Depending on the size, more air will be let in breezing away your stress. The fresh oxygen will be welcoming and good for health as well. It'll be easier to form connections with the outside world than stay cooped up in one spot.
Furthermore, the use of aircon will reduce leading to less energy consumption and bills. If the weather switches to cold, then the doors will act as a partition and keep the heat within. Worried about insects flying in and being a nuisance? Just ask for moving insect screens that can easily be integrated. After all, nothing should compromise on health.
Read more: Replacing Windows and Doors Caledon
5. Get The Space You Deserve – Spacing
Due to their glass structure within, sliding doorsgive the illusion of more space. Between putting up walls for privacy versus say internal sliding doors, it'll be easier to do the latter. A small living room anyway can't hold heavy partition like walls. For conference areas or say within an open house, they will help bring in that extra privacy.
Neither does the installation take up time nor as much compromise on the aesthetics within. The light entering the room also makes it look more spacious than with just say windows. You can pick from one, two, three, four and even six for the panel. They're also available in various sizes so as to get customized according to your house needs. Leave behind security woes as the majority of the doors come with ultra-secure locks and anti-lift pins.
Read more: 7 Major Signs You Need a New Water Heater
6. Become The Celebration Spot – Easy Access
With these doors, another benefit that comes in is easier traffic flow. So, if you have been looking for a place to have family dinners or barbecues, look no further. It's even easier to traverse between indoors and outdoors without letting go of the view. Everyone knows what is happening around. Even when it comes to transporting furniture or redecorating temporarily for a gathering, it's easier to do so because of the wider access.
As you journey through this piece, you'll realize how efficiently aluminium sliding doors become the best option. When it comes to architectural design, internally these can be fit in kitchens or bathrooms. In terms of exterior, they go really well with villa doors, balcony, gardens, patio and even for the garage. You can decide between novel designs like bi-fold doors or French doors that have been made for every home.
With one purpose to serve, gratifying your needs, this is one design you'll not regret investing in. When in doubt, slide it out!
Read also: Interesting Facts And Benefits Of Sliding Folding Doors