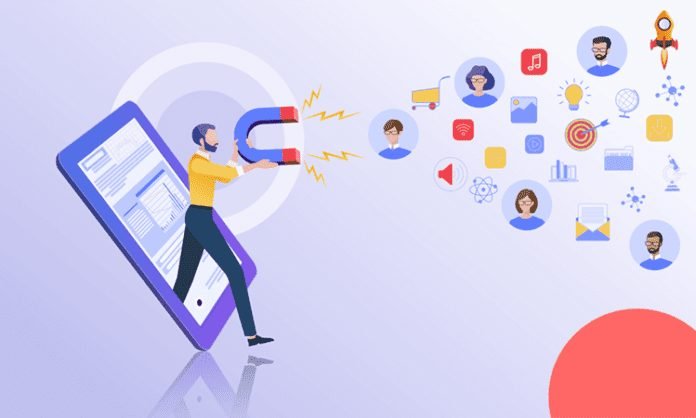 Last Updated on January 30, 2023 by Faiza Murtaza
There are many unique challenges that the fitness industry faces concerning SEO or search engine optimization. Some of these include outranking competitors, generating traffic into the fitness website, and trying to keep up with the never-ending changes of search engine algorithms, not considering running the fitness center itself. In spite of all these difficulties, SEO is essential in maintaining the visibility of the fitness business online. It can enhance awareness, attract potential customers, and build up the reputation and authority of the facility.
Search engine optimization or SEO refers to the efforts involved in ensuring that the digital elements of a website, both on-page, and off-page, help increase the chances of the site appearing on top of search engine results. These elements should work in unison to achieve the objectives of any business. On-page SEO involves modifications to various elements such as title tags, headers, and content. Title tags carry words or phrases used during searches of potential clients. Through these keywords, the likelihood of being discovered online increases, and with the assistance of professional fitness SEO companies in handling on-page elements, the site gains a higher ranking on search engine results.
When it comes to off-page SEO, it is all about external factors that have an influence on the position of the fitness website in SERPs. It mostly involves essential elements such as links that come from other websites. It may be more challenging to manage off-page SEO since there is no way to take control over what is posted or linked by other people. Just the same, it is an essential factor in getting the site discovered online. It entails creating high-quality, relevant content that prompts other sites to link to it and share it with their audience.
With the goal of attracting the most number of customers online, SEO strategies will help enhance brand visibility, brand awareness, and a pleasant user experience. Because SEO is useful in having a website's brand recognized online, it establishes the site as an authority in its niche. Potential customers start associating it with the experts in the industry, encouraging them to connect with the company directly. SEO experts offer invaluable services to enhance user experience by optimizing sites for fast loading speed, incorporating excellent content that includes appealing visuals and videos, and optimizing for easy navigation. Through their help, the expectations of potential clients are met when they conduct their searches, keeping them even more interested in the services of the fitness company.
Here is how to get more leads for a fitness business with an SEO expert.
On-page SEO optimization. This is the process where different elements of a web page for any given keyword begin to catch the attention of Google and other search engines. It is one of the fundamental factors to SEO, working so the website improves its search engine rankings. It will be challenging for a website to attract anyone's attention without it. For fitness SEO companies, on-page optimization is a crucial element in gaining visibility and generating leads. If on-page optimization of the site's content is lacking, the website loses its authority and credibility. Consequently, a fitness business loses traffic, leads and conversions. Thus, on-page factors must be optimized, preferably by SEO experts who are knowledgeable and skilled in this area.
Content optimization. This involves much more than including keywords, which is not enough to boost a fitness website's presence online. Google and other search engines have been evolving in how they determine the ranking of a site based on its content. More than keywords, they focus on relevance and usefulness. A fitness business should provide online users with content that relates directly to the services they offer, presenting it in a manner that is clearly understood, interesting, and engaging. SEO experts know that content is not only a determining ranking factor for search engines but spells the difference between generating leads or losing them. It must focus on how to offer users accurate information about what they are interested in learning about. Incorporating videos and visuals that define the fitness business, and are well-developed to capture the attention of search engines and users, is vital for generating traffic and leads.
Mobile optimization. By now, it is no longer surprising that most online businesses have optimized their websites for mobile devices. Everywhere you look, you see people holding on to their mobile phones, browsing, connecting, and searching for specific information on various topics. Business is conducted on mobile devices as well, since the internet is accessible to anyone, wherever they may be. Because of the portability of these devices, online users have become more dependent on them instead of computers and laptops. For a fitness business, having a friendly mobile website is invaluable in generating leads. Working with an SEO expert will ensure that mobile optimization is focused on, from optimizing the loading speed of the web page to ensuring that its content is clearly visible on mobile devices. Just as important is optimizing the site to make navigation easy for users, helping them perform actions on the page without any hitches. It is important to note that mobile optimization is a ranking factor because it enhances the user experience on their mobile devices.
Link building. Another essential factor of SEO marketing is link building. It has a significant role in a website's success, improving its ranking, generating traffic, and enhancing the exposure of any brand. A fitness business should also understand a few aspects when it comes to link building. Not all of them can be valuable for the business. Links should come from authority sites related to the fitness business, those that are recognized by search engines and users as reputable and trustworthy. With links coming from these sites, a fitness business can have a share of their audience who will be just as interested in their services. Just as reputable referrals work to increase the chances of gaining employment in a company when applying for a job, authority links have the same effect on a fitness business website.
With the expertise of fitness SEO companies, a fitness business can gain more visibility and generate leads. They are the experts in the field who know what it takes to help the business achieve its goals and succeed in its marketing efforts.
Apart from this, if you are interested to know about What is organic traffic SEO then visit our lifestyle category.