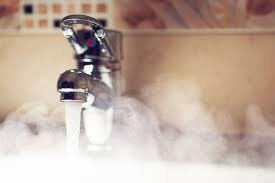 Last Updated on August 17, 2023 by asifa
What is the coziest moment you like to recall every morning or evening in the bathroom? Of course a dip in a hot water tub or shower according to your comfort level. What if the hot water heating system stops working, that too in winters?
Water heating systems are essential to our everyday lives, and it can be quite frustrating when they malfunction. Both old and new water heating systems have their share of problems that homeowners face regularly. These problems can range from minor issues such as inadequate hot water supply to significant issues such as leaks and malfunctioning thermostats. In this article, we'll explore some common problems faced by homeowners and the solutions to these problems.
The entire daily routine will go distracted. In the market, you will find 5-10 different types of water heating systems such as:-
Tankless water heater
Conventional water storage heater
Solar powered heater
Condensing water heater
Hydronic Boiler
Despite different varieties, some malfunctioning issues remain common in them. Scroll down to know them in detail.
Most frequent issues you will face in a water heating system
Too little or no hot water at all
This problem occurs when solid sediments build up in the tank. It happens due to the prolonged use of water heaters. In normal cases, a draining tank will help in solving the issue. Sometimes, pipes around your water heater also cause clogging or too little water flow. In that case, you may need to clean or replace the entire pipe. If it is not a new hot water heating system, may the inner parts be already worn out. A common problem with water heating systems is inadequate hot water supply. This problem can be caused by a faulty thermostat, a damaged heating element, or an undersized water heater. The solution to this problem is to replace the damaged parts or upgrade to a larger water heater.
Weird smell
Foul smell in your water heating system occurs mostly after using it after a long time. Sometimes, it smells like a rotten egg. Turn on the heater before you think about a hot water replacement part. It may fade out after draining 2-3 buckets continuously. You can also try hydrogen peroxide solution as a safe cleaning agent.
Leakage
Even if it is a slight leakage, your entire water heating tank will go empty. Leakage may occur due to several reasons in the water heating system. If it happens due to the loose or cracked hose, replacement is easy. If the leakage is occurring from the tank, the issue might be much bigger. In that case, replacement of the entire system will remain the last option. But before replacing your old system, best to check the cost of a new boiler to know which one works with your budget.
A leaking water heater can cause significant damage to your home. This problem can be caused by a damaged tank or a faulty pressure relief valve. The solution to this problem is to replace the damaged parts or the entire water heater if necessary.
Strange noise
Strange noise can also be a reason behind hot water not working. Again, sediment build up can be the reason for this noise. When the heating element starts burning solid sediments, strange noise comes. Heating element replacement may work in this situation.
If your water heating system is making strange noises, it may be due to sediment buildup in the tank. The solution to this problem is to flush the tank to remove the sediment.
Getting lukewarm water
If the water is not heating at a satisfactory level, heating element can be the reason again. Thermostats worn out after a certain period of time. This technical fault usually occurs after 5-6 years of regular use.
Color change
Rusting is the main reason for changing color in water. Along with rusty water, you may also experience a weird smell. Draining a few liters of hot water continuously can solve this problem.
Whom to hire?
Most of the problems with a water heating system require expert hands to solve. While hiring a plumber, keep some important aspects in mind as we are mentioning below:-
Choose emergency plumbing services
Some plumbing agencies provide 24X7 assistance 2whereas others work only in the daytime. Water heating system malfunctioning is an emergency situation. Therefore, choose only emergency service providers. Don't forget to ask for their emergency response charges if applicable.
Registered agency only
Some plumbers provide individual services whereas others are approachable through registered agencies. These plumbing agencies are more reliable because they take accountability.
Prefer the nearest one
Check their physical addresses to figure out the nearest-possible hot water heater plumber. However, don't forget to check their ratings in hurry.
Service and parts warranty
Both parts and services warranties should be included in the contract form. Generally, we get replaced parts warranty but poor plumbing service creates the same problem. In that case, the agency should be liable for free repairs.
Whether it is about new hot water heater installation or repair of an old one, always prefer a professional plumber instead of following DIY techniques.
Apart from this, if you are interested to know about Heating and AC Repair: 5 Reasons to Hire a Professional Company then visit our Home Improvement category.