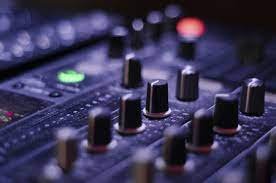 Last Updated on November 27, 2023 by Asfa Rasheed
Adding sounds to your electronic drums can change how you play and how your kit sounds. This post will show you how to add sounds to your electronic drums in a few simple steps.
Electric Drum Sounds
Electric drum sounds are a great way to add realism and creativity to your drumming. There are many ways to add electric drum sounds to your kit, from sampling pads to triggering modules.
Sampling pads are great for adding a wide range of sounds, from realistic acoustic drums to more experimental electronic percussion.
Triggering modules are perfect for adding realism to your drumming, with a wide range of options for adjusting the sound, sensitivity, and response of your triggers. Both options offer a great way to expand your sonic palette and add electric drum sounds to your playing.
There are a few ways you can go about adding electric drum sounds to your setup:
Download Samples
If you want to change the sounds on your module without spending extra money, download some samples and store them on a USB. Once you plug the USB into your module, load up the .wav files and assign them to different drums and cymbals.
Easy as that! Most (if not all) modules have at least one USB slot, so this method should work regardless of which brand or model you own.
There are several websites that provide free or inexpensive samples if you don't want to make them yourself. This is a good alternative if you're satisfied with your current setup but want to see what others have done.
Upgrade your Sound Module
If you feel like your electronic drum module is limiting you, get a new and more advanced one.
Generally, as modules become more expensive, they offer more stored sounds and deeper parameter functionality. However, this doesn't mean that entry-level modules don't have great sounding potential.
Percussion Pads
If you're looking for greater control over sampling, DAW connectivity, and sample selection, look no further than percussion pads. These make it easy to create new samples and use them in a live setting.
Percussion pads are fantastic if you're looking for a way to upload samples and play the sounds through the hardware pads.
This allows you to use your kit for other sounds, whether electric or acoustic.
Drum Triggers
Triggers provide versatility in sound that an acoustic drum kit cannot.
They're beneficial because they attach to your drums and can detect when and where you hit the rim of your drums- giving you the option to get the feel of an acoustic kit while also including electronic beats or other wild non-drum effects.
How To Add More Sound To My Electronic Drums – In Summary
As music production becomes more available to anyone with a computer, sampled drum libraries are growing in popularity.
Drum samples make it possible to get high-quality drums without needing a live room and multiple microphones, which can be troublesome to record.
If you're looking to add more sound to your electronic drums, these tips should help get you started.
Experiment with different sounds and find what works best for you. Don't be afraid to get creative!
Apart from that if you want to know about A Quick Guide to Drums then please visit our Entertainment page