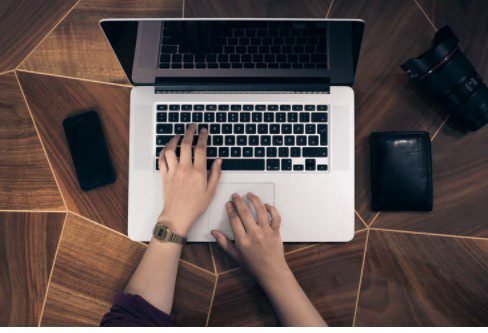 Last Updated on May 16, 2023 by
Find out why website accessibility should be at the top of your priority list, and how to improve it.
Digital accessibility has to be a top priority for anybody looking to ensure their website remains present, compliant with current accessibility guidelines and usable.
Whilst many businesses are trying their hardest to be more accessible when it comes to their website, the progress is still slower than it needs to be.
Why make your website more accessible?
Business owners are often guilty of being naive to the number of disabled users accessing their site. Whilst the main focus when creating a website is understandably primarily on how effective it'll be visually from a branding perspective, and how that translates into sales, if businesses aren't taking accessibility into account then their efforts will be wasted for a significant number of people.
Current statistics tell us that:
There are nearly 14 million disabled people in the UK
Over 350,000 UK residents have a severe learning disability, with thousands more classified as having a learning disability to some degree
Around 3 million UK citizens are colourblind
Around 2 million people in Britain have severe sight loss
Around 10% of the UK population are dyslexic to some degree
It goes without saying that people with disabilities have just as much of a right to access the same content on the internet as anyone else. However, from a purely commercial perspective, a lack of website accessibility will undoubtedly have negative financial and reputational implications for business owners. Unsurprisingly, about 70% of website users with a disability will not stay on a website that isn't accessible to them. Businesses also run the risk of alienating their own disabled staff who can't properly access the company website.
How to make your website more accessible
If you're looking to improve the accessibility of your business' website, there are plenty of adjustments you can make – here are some of the most common:
Ensure your images use Alt Text so that screen reader apps can identify the description
Use subtitles (with large text) and voice over audio descriptions for your site's video content
Ensure users can change the font size of website text
Choose colours and contrast with colourblind and visually impaired people in mind when selecting the colours for your website
Add keyboard navigation
Add meaningful descriptions and descriptive URLs
Of course, these are just some basic suggestions – in reality, there are always more things business owners can be doing to make their websites more accessible
Get professional advice
Whilst there are lots of simple things you can implement yourself, if you have a larger/more complex website, or you simply want to take your efforts to the next level, then we would strongly recommend seeking professional help.  There are a whole range of businesses you can work with these days whose sole job is to help make your digital offering more accessible.
Apart from that, if you are interested to know about Few Signs of a Good Website then visit our Technology category.