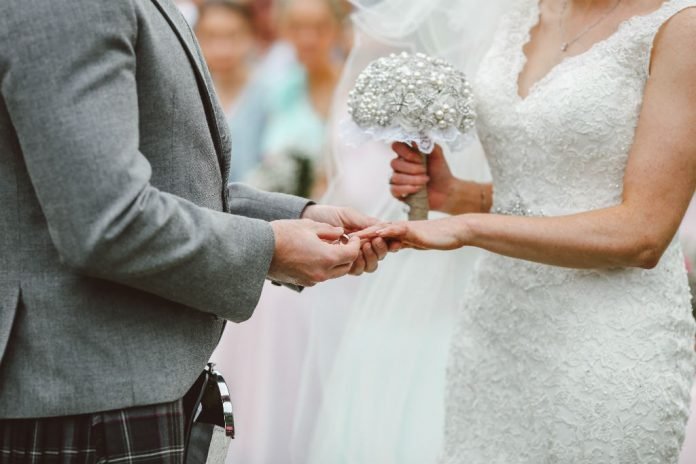 Last Updated on August 18, 2023 by asifa
Marriage is a social institution that has been existing for thousands of years. While it is gradually becoming less common, most people still look forward to getting married. According to The Wall Street Journal, approximately 2.6 million will happen in the United States this year.
But while a wedding is one thing, dealing with its aftermath is another. One must prepare for the future, including starting a family and raising children. Other factors include the family's finances, children's education, utility bills, and even putting food on the table.
As such, the best course of action is to come in ready for what lies ahead. Preparing for various aspects of your life before taking the plunge is best. If you want to tie the knot with your partner very soon, here's how to prepare for marriage and be a better husband or wife.
1. Establish the foundation of your relationships
No one will consider getting married if they aren't sure of their partners. Of course, you must be sure of your significant other if you are looking to get married, start a family, and raise some kids. As such, you must first establish the foundation of your relationships before getting into marital life. While the years can be a deciding factor, the quality of your relationships matters the most. Once you've accepted each other's strengths and flaws, you can go ahead and take the plunge.
2. Set your career path first
Before tying the knot, having a career is a good idea. It's more than just getting a stable job; it's about being able to sustain your work for the long term. For this reason, consider setting your career path first before entering into marriage. Of course, factor in your educational background, knowledge and skills, areas of expertise, and employment experiences. Once you have an established career or know your work direction, you'll be confident about getting married.
3. Grow your financial wealth
Getting married has plenty of financial implications, as many expenses are involved. Aside from regularly paying the bills and putting food on the table, you must consider your kids' education, auto loan, mortgage, and insurance. As such, be financially equipped before tying the knot. Start saving, investing, and growing your money as young as you are. Aside from your job as your primary income source, consider having a side hustle and starting a business. You can also invest in stocks, bonds, and mutual funds to have passive income and grow your money.
4. Invest in a house, car, and other assets
Every individual aspires to acquire certain assets in life. While some resources are mere luxury forms, others are considered necessities. These include a house as life's greatest asset and a car now deemed essential. You can also invest in a real estate property for business. If you have the financial resources, acquiring these assets before tying the knot is best. That way, you and your family can take advantage of these resources.
5. Pursue your hobbies and interests
One should live life to the fullest before tying the knot. Make the most of your life before life's realities hit you hard after the wedding. For instance, travel as much as you can and discover different places worldwide. Learn how to cook and bake and perform home arts and crafts. Plus, don't forget to develop and acquire skills like digital marketing you can use in the future. Just make sure that they are your line of interest.
6. Earn some marital and parenting tips
If you and your partner look forward to tying the knot, earning some marital and parenting tips is best. First, start reading books and get some practical pieces of marital advice. Second, consider attending orientation and seminars about marriage. All these acquired pieces of knowledge will widen your perceptions about marriage and your perspectives in life. Ultimately, you and your partner will be prepared and ready for marital life.
7. Skip pregnancy before the wedding
It's easy to see some couples getting married because of pregnant women. However, it's best to wait for the wedding to bear a child. Some, they consider skipping pregnancy before marriage due to religious factors. However, for practical reasons, others want to prepare for the wedding before focusing on pregnancy. Fret not, as various methods of contraception are readily available in the market. Even if you have an unwanted pregnancy, visiting an abortion clinic can be an option.
Overview
Marriage is a big commitment and a significant milestone in anyone's life. If you're looking to tie the knot soon, there are several things you can do to prepare for this exciting journey. Here are a few essential tips to keep in mind:
Communicate with your partner: Communication is the foundation of any successful relationship. Before you get married, it's important to have open and honest conversations with your partner about your expectations, goals, and fears. This will help ensure that you're both on the same page and ready to take this big step together.
Get premarital counseling: Premarital counseling can be incredibly helpful in preparing for marriage. It can help you and your partner identify potential issues and learn effective communication and problem-solving skills. This can help you navigate any challenges that arise during your marriage.
Discuss finances: Money is one of the most common sources of conflict in a marriage. It's important to have conversations with your partner about your financial goals, habits, and expectations. This can help you create a budget and financial plan that works for both of you.
Build a support system: Getting married can be stressful, so it's essential to have a support system in place. This can include family, friends, or even a therapist. Having people you can turn to for advice and guidance can help you navigate the ups and downs of married life.
At this point, you now know how to prepare for marriage. Consider the marriage preparation tips recommended above, from establishing your relationship's foundation to preparing for the wedding. As a responsible adult, it's best to come prepared and ready for what lies ahead. You can have the quality marital life you deserve by preparing for marriage!