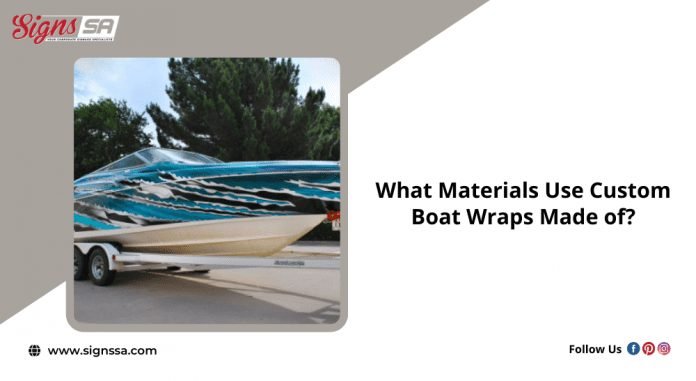 Last Updated on February 26, 2023 by asifa
From past time boating has become more expensive. A new product has taken the market like a storm. If you want to make your boat look fresh then you have to get it painted. This process involves lots of repairing and sanding of the surface. After that primer needed to be applied. Then two coats of paints of marine grade may not end up what you are looking for.
There is a much easier and cost effective option available it is boat wraps. These wraps reduce workload and costs. The wraps look great. It has a protection of existing gel coat. These films and interior wraps have are a great addition for your boat. It can be applied with furniture to protect. It reduces heat, glare and improve privacy and security.
These wraps can help you to improve look, protect existing gel coat, you can rename the boat, and it offers protection from UV, protection of whole vessel. It also reduces times spent in repairing and maintenance.
Boat wraps are made of highly durable and conformable vinyl material. It covers the boat exterior and offers a different look. It can serve as number of uses. It is used for improving the aesthetics of boat. It has a great use in protection of existing gel coats. The durability of wraps depends on use, maintenance and exposure and last between 5 to 7 years.
The cost of these wraps vary greatly. It depends on couple of factor which include size of area that needs covering for the complexity of design. There are many benefits and advantages- these wraps are typically cheaper than custom paint jobs. These wraps does not need specialist care. A simple wrap can improve the look and aesthetics. The wraps can be customised in different shapes and designs.
The wrapping of boats should be done by professionals and here great skills are required to wrap a boat. Having a wrap applied to boat make sure that the boat last long. For longevity of wrap- you have to clean wrap as clean as possible. You have remove dirt as much as possible.
Make sure to rinse wrap in clean water. Ensure that you can use waterless wash. While transporting you have to take extra care that your boat does not have scratch or damage. Never apply high pressure to wash boat. Avoid uses of hard brushes to clean boat.
Do not use wax or polish on boat which can avoid the wrap. Always make sure that you do not have a tight boat cover. Never use corrosive substances on the cover which can mark or damage the wrap. The wraps needed to be applied when the boat is out of water. Other installation can be applied on the boat when it is in water.
Custom made wraps are done by many professional companies. They have a skilled workforce for these purpose. You can take help of them. Take correct steps to make your boat look great.

Read More: Your Business