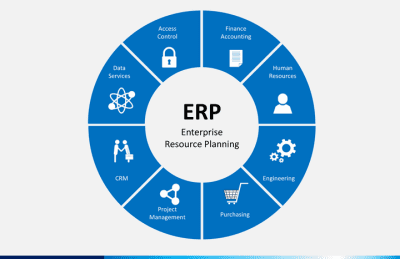 Last Updated on May 14, 2023 by asifa
The cycle of managing inventory revolves between ordering, storing, and shipping the organization's products. Indeed, this process is time-consuming and challenging. Improper inventory management could make your business lose financial gains and customer satisfaction. What to do? An ERP software for manufacturing with an inventory management tool puts an end to the demanding inventory administering and other relevant tasks. Structuring, ordering, and managing inventory will become a lot easier. Agreeing to this, we would discuss some of the compelling benefits of an inventory management system in an ERP solution in the below section.
1. Complete Inventory & Business Details
An inventory management system will facilitate you to gauge the complete details of inventory. However, if this is integrated with Delivery Management Software then you will be able to have a complete overview of all the business dimensions at the same time. You can view orders and scheduling details, your investment portfolio, generated finances, and much more. With all this information, you can forecast future inventory orders within no time. There will be minimized risks of the inventory shortage and overstocking. Hence, swift inventory analysis by keeping in view mandatory supply-chain and other pertinent information will generate fruitful business outcomes.
2. Cost reduction
Implementing a system just for inventory management could make you bear extra heavy costs. If you look for an ERP system with inventory management features then it would be a lot more beneficial. You will just have to oversee an ERP tool rather than looking for maintenance and execution of two systems. You will only have to pay the price for one ERP system, which will include all the benefits of the ERP solution. 
3. Restructure Sales Strategies
A standalone inventory-management software can streamline inventory administration only. But if you try your hands on an ERP software which has an inventory management tool then you can optimize your sales procedures as well. An ERP solution will enable you to view end-to-end accurate inventory details as well as it will help you analyze the flaws in processes faced by customers. You can scrutinize customers' purchasing behavior, receive their feedback and improve products' quality, etc. Consequently, manufacturing ERP systems will not only help you in optimizing inventory but improve your relationships with customers and suppliers as well.
4. Less data entry time
A solo inventory management software can allow you to forecast, restock and manage inventory of the business. If an inventory management module is integrated with an ERP system then there will be no hassle of data entry repeatedly. Your further customer requests, order taking, and report preparation will be accomplished within a few clicks. You don't have to send data from one system to another. Instead, this process will be smooth and only one-time data entry would suffice for all the procedures. You can select the report format of your choice and share it shortly and freely.
5. Integration with other tools
A discrete inventory management tool does not give you the leverage of integrating other modules and tools. Nevertheless, using an ERP solution nullifies this statement and allows you to add more necessary plugins and tools. These could be attendance-tracking software, project management tools, document control features and email integration, etc. Such integration with other tools can enable you to achieve optimum efficiency in all business areas. ERP is a fully functioned system; you just need to streamline the aspects from material resource planning to standard reports and quick views. All this will drive better customer service and decision-making.
Final Say
It is advised to go for an ERP with enabled inventory management software. It has numerous potential advantages over a single inventory management system. Make it a part of your business to achieve worthwhile growth and success.
Read more: How School ERP Systems make digital learning experience excellent
Apart from that, if you are interested to know about The Benefits Of Using An Inventory Management System in 2023 then visit our Technology category.