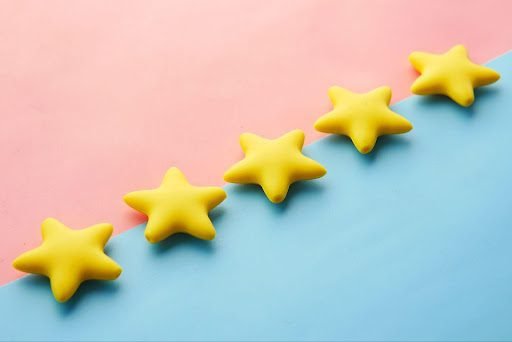 Last Updated on March 13, 2023 by ahmadaftab
If you're like most business owners, you know the importance of online reviews; in many cases, they can make or break your business. This article will discuss some proven ways to generate more reviews for your business. Let's learn more!
Why are Online Reviews Important?
Do you look at reviews before purchasing products online? Well, you're not alone. In fact, a study by Podium found that 88% of consumers trust online reviews as much as personal recommendations. Furthermore, another study by BrightLocal found that 85% of consumers read online reviews before making a purchase.
The bottom line is that online reviews are essential and can significantly impact your business. For one thing, reviews encourage other potential customers to purchase from you. In addition, reviews can help improve your local SEO, leading to even more customers finding your business. If people see that your product has 85 five-star reviews, they're much more likely to buy it than if it only has two.
Generating More Reviews – Top Tips
So how can you generate more reviews? Here are some tips for you:
Ask, Ask, Ask – It might sound too simple, but one of the best ways to encourage customers to leave reviews is to ask them. You can do this in person or include a call-to-action on your receipts, website, or email newsletter. The more you ask, the more likely you are to get reviews.
Incentivize Customers – You can also incentivize customers to leave reviews by offering discounts, coupons, or other perks. For example, you could offer a 10% discount to customers who leave a review on your website. Suddenly, people won't be able to get enough of your service because they want a discount on their next order.
Make it Easy – The easier you make it for people to leave reviews, the more likely they are to do it. If you want people to leave reviews on your website, ensure the process is quick and easy. If you're asking for reviews on social media, make sure that you include links to your profile so people can easily find your channels. If you require people to click 17 times and enter three different passwords, nobody will go through this process (no matter how much they love your products!).
Offer a Template – On the theme of making the process easy, you can make it even easier by offering a template. If you're asking for reviews on social media, post a template that people can use. This way, they don't have to think about what to say – they can fill in the blanks. If you're asking for reviews via email, include a template that people can use to write their reviews.
Explain Why You Appreciate Reviews – Don't be afraid to explain why reviews are important to you and your business. People are more likely to take the time to write a review if they know it will make a difference. For example, explain that reviews can help improve your products and services, attract new customers, and boost your bottom line. Ultimately, you can even position it that their reviews will help to provide a better service.
Ultimately, generating reviews doesn't need to be complicated. By following these simple tips and enlisting the assistance of award-winning SEO in Lewiston, you can encourage customers to leave feedback to help your business grow. Good luck!
Apart from this, if you want to know about Best Small Business Financing Options, visit our business category.
A Quick Overview
Online reviews can be a crucial factor in the success of any business. Positive reviews can help attract more customers, increase brand loyalty, and ultimately boost sales. However, generating reviews can be challenging, especially for small businesses or startups. This overview will discuss some proven ways to generate reviews for your business.
Ask for reviews: One of the simplest ways to generate reviews is to ask your customers to leave one. This can be done through email, social media, or in person.
Make it easy: Provide your customers with a clear and easy-to-use platform for leaving reviews, such as Google My Business, Yelp, or Facebook.
Offer incentives: Consider offering incentives to customers who leave reviews, such as discounts, free products, or other perks.
Respond to reviews: Engage with your customers by responding to their reviews, whether they are positive or negative. This shows that you value their feedback and are committed to improving your business.
Use email campaigns: Send follow-up emails to customers after a purchase, asking them to leave a review.
Utilize social media: Use social media to promote your business and encourage customers to leave reviews.
Partner with review sites: Partner with review sites or industry influencers to increase exposure and credibility