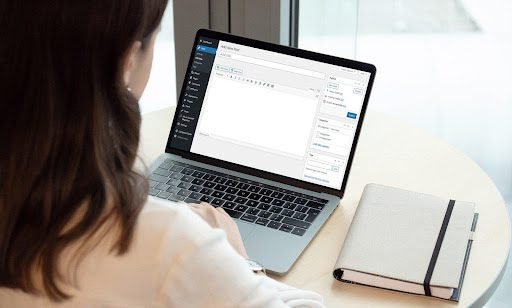 Last Updated on October 29, 2022 by
Writing for social media is a challenging task that requires talent, originality, focus, and a thorough understanding of your target audience. Aside from this, you, as a content writer or marketer, must adhere to timelines and fixed guidelines.
You must stay updated with the ongoing trends and be able to respond to new topics in your expertise. However, that doesn't mean it's not a fun job. In fact, social media content writing can be quite enjoyable. It can help you start a conversation, build a community of like-minded people, and, who knows, you might even be able to create your own personal brand with your writing skills.
While having a flair for writing is important for social media success, it's not the only skill needed. Honestly, not all social media managers are writers, which is where you, as a content writer, come in. Content writers are in high demand these days for social media writing, and you can easily join the ranks by just following simple writing techniques that will help you become one of the finest social media writers.
Tips for writing catchy content that gets noticed
Here are some writing strategies to help you become a more confident and efficient writer and improve the quality of your social media content writing services:
Begin writing without overthinking it
The most common mistake is pondering too much before starting to write. Thinking and writing may not always be effective; instead, begin jotting down the ideas that come to mind. As the popular saying goes, it is always preferable to put your ideas on paper rather than lose them in your head. Once you've gathered your thoughts, the only thing left to do is edit them. All you have to do is keep your fingers moving.
Understanding voice and tone
When you begin writing social media posts, it is critical to understand the distinction between active and passive voice. Consumers all around the world prefer articles and content written in the active voice. Your content should have a warm yet professional tone that will entice your audience to read more and more.
Here's a quick example to help you grasp the difference between active and passive voice:
I will drive the car. (active voice)
The car will be driven by me. (passive voice)
Write for your intended audience
You know how social media content writing is like holding a conversation with someone – if you keep talking about yourself, the other person will lose interest in a minute!
Nobody wants to read a post that only talks about themselves, so it's critical to compose an article that your readers will enjoy. Consider yourself on the reader's side: do you want to read something in which the company or brand only talks about themselves, or would you like to read about the benefits you can reap from reading their post? You will discover the answer for yourself. And how do you do it? Simply substitute "you" for "we."
Be concise and clear
When writing social media posts for business, remember that not all your readers are English scholars, so keep your communications straightforward and easy to grasp. Writing clearly and concisely is essential for SEO in content writing.
Always attempt to avoid convoluted and difficult-to-understand sentences and instead keep them brief and to the point. People use social media to read short, entertaining posts rather than long, dull paragraphs. If you as a business provide SEO content writing services, try to use fewer words whenever possible in your posts; here's one example:
Statement #1: Here, check out our latest blog on an interesting topic "how to become a better and more efficient writer."
Statement #2: "Here is our article on how to be an effective writer"
Both statements are valid and express the same idea. The second sentence, however, is clear and concise.
Have a clear goal in mind.
Your CTA, or call to action, is something you should be mindful of at all times while writing. What action do you want the reader to take? When doing content writing for social media, make it obvious whether you want people to shop for your product or engage with your post by liking or commenting. It might be anything from joining a conversation to reading a post to attending an event. Just keep it brief and simple with something like "Watch Now," "Shop Now," or "Read Ahead."
Best tools for writing engagement-worthy content on social media
While you may have a strong command of the language you write in, it is never a bad idea to double-check your content for grammar before putting it on social media. After all, the last thing you want is to be mocked for spellings. If you're providing SEO content writing services in India, here are some tools you can use to improve the quality of your content.
You can use any of the following or experiment with several other tools to determine which one works best for you:
Grammarly – A free online tool for checking grammar and writing clearly and effectively.
EduBirdie – A free online website to check for plagiarism.
Portent – A useful platform for when you want to develop content ideas.
Paper Fellows – A global network of authors who share ideas, discuss themes, and provide feedback on your work.
Hemingway App – This app can help make your writing bold, clear, and powerful.
Ginger Software – It offers grammar checks, sentence rephrasing, and writing suggestions.
So, what are you waiting for? Start social media post content writing today by using the strategies and resources listed above.
Apart from that if you want to know about Social Media Marketing is Evolving and the Top Strategies then please visit our Digital Marketing page