Last Updated on August 28, 2023 by
New York, NY – Polar explorer, environmental leader, and public speaker Robert Swan is passionate about saving the continent of Antarctica. In 2023 he will lead the Undaunted mission to complete his life-long dream of traversing on foot to both of the world's poles. But his goal is not just about personal triumph. Swan's ultimate dream is to save Antarctica.

To achieve this, Swan has spent the last several decades recruiting the world's top minds to accompany him on expeditions to Antarctica to explore the icy tundra and understand why it's worth saving. Today our planet is facing a global environmental crisis in climate change, which grows more deadly by the day. Swan believes that the entire world needs to come together to fight this catastrophe.
Swan calls Antarctica "ground zero" in the fight against climate change. He is an advocate for renewable energy and technological advances in this industry that will dissuade corporations from stripping Antarctica's natural resources and thereby destroying this pristine land. He believes in renewable energy so much that he has staked his life on it by utilizing only renewable energy in his latest polar expeditions.
In 2023 chef Solanki Roy and Rahul Kanojia, with whom she worked in Bangkok, will join Swan as he works toward completing his 50-year mission to save Antarctica. Roy is committed to global good and believes in the mission of the 2041 Foundation, named for the year 2041, when – Swan believes – things will come to a head in Antarctica.
The expedition Solanki Roy will be joining will be similar to the March 17 2022 expedition, where Swan and 2041 Foundation took 172 extraordinary people from 35 different nations on an unforgettable journey to study climate change and sustainability in Antarctica. For twelve days, the team worked on solutions to the global catastrophe of climate change and learned ways they could act upon these solutions upon returning home.
Solanki Roy has always believed in the global good and preserving our planet's precious natural resources. She has fought against food waste, as during her culinary career she's seen a shocking amount of food being thrown away. Having grown up in Calcutta, India, and having worked her way up to some of the finest gourmet restaurants in the world, Solanki has seen the richest and poorest environments. In the US alone, 108 billion pounds of food goes to waste, which equates to roughly $408 billion.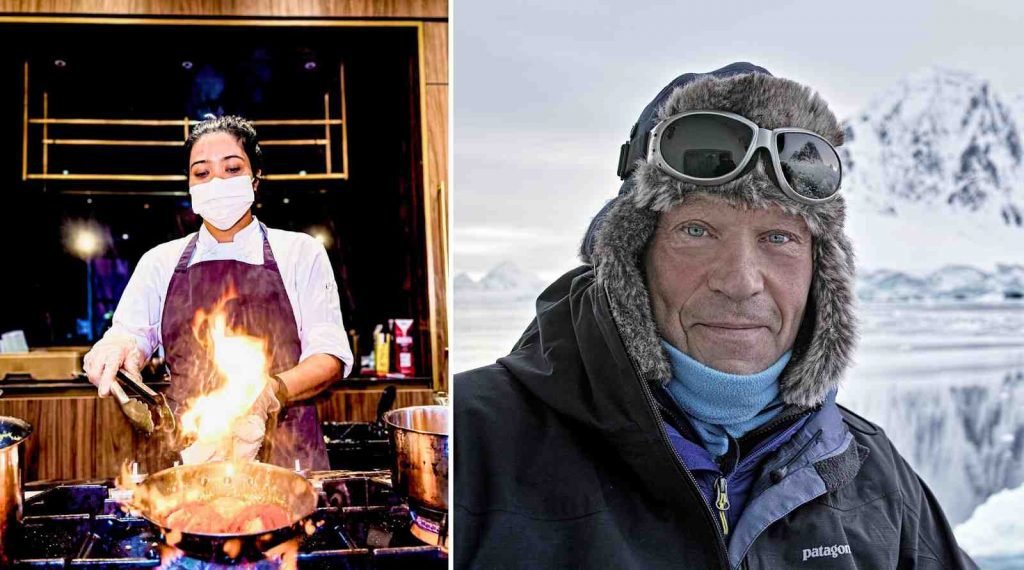 In addition, Solanki has noticed that in the world of fine dining, there is a lot of room to decrease a restaurant's carbon footprint. Wherever she has served, she's done everything she can to reduce waste. This is why she is so excited to join Robert Swan in Antarctica; Solanki has a truly unique perspective from her world travels and from all that she has witnessed during her career. She is in a prime position to learn as much as possible about sustainability and implement solutions in the fine restaurants where she works. She anticipates that this mission with Swan will be truly life-changing.
Learn more about Solanki Roy: https://www.linkedin.com/in/solanki-roy-74830b58
Instagram: https://www.instagram.com/chefsolankiroy/
2041 Foundation: https://2041foundation.org/
Read More: How To Write Informative Essay