Last Updated on October 30, 2022 by
Whether you are planning to studying abroad or are already in a foreign country, thousands of miles far from your home, then you are doing a tough but great job maintaining a work-life balance between part-time jobs and assignments and classroom lectures.
Every country has beautiful places to visit, which every student would always want to go to as soon as he/she gets time.
Since the generous work visa program allows people from all over the world to live and work there, anyone who has studied in Australia will likely visit these places at least once in their lifetime.
Imagine lying on the beach or sailing the Whitsunday Islands by day, then stargazing by night while barbecuing with friends. You'll have plenty of fun activities and new friends here to keep you busy in your free time.
Here is a list of a few places that are must visit for international students and where anyone would like to crash out: –
El Questro Wilderness Park, Kimberley
El Questro is situated on El Questro Cattle Station, in the middle of the remote, wild Kimberley region.
One of the world's true last frontiers, the Questro covers vast amounts of land, most of which has not yet been explored. It is a paradise of swimming holes, magnificent mountain ranges, and amazing landscapes.
Cape Pillar, Tasmania
Cape Pillar, on Tasmania's far south-eastern coast, has the tallest cliffs in the southern hemisphere, rising three hundred meters from the sea. There is only one way to reach the rocky cape: on foot along the Three Capes Track. The view north to other rousing capes from the top of the cape is breathtaking.
Montague Island, New South Wales
Montague Island, a largely flat, continental island off the coast of Narooma in New South Wales, has two main attractions: Little Penguins and Fur Seals. To experience this beautiful place, you have an option to stay on the island in the old lighthouse keepers' cottages, and it provides an excellent viewpoint for the humpback whales migration every year.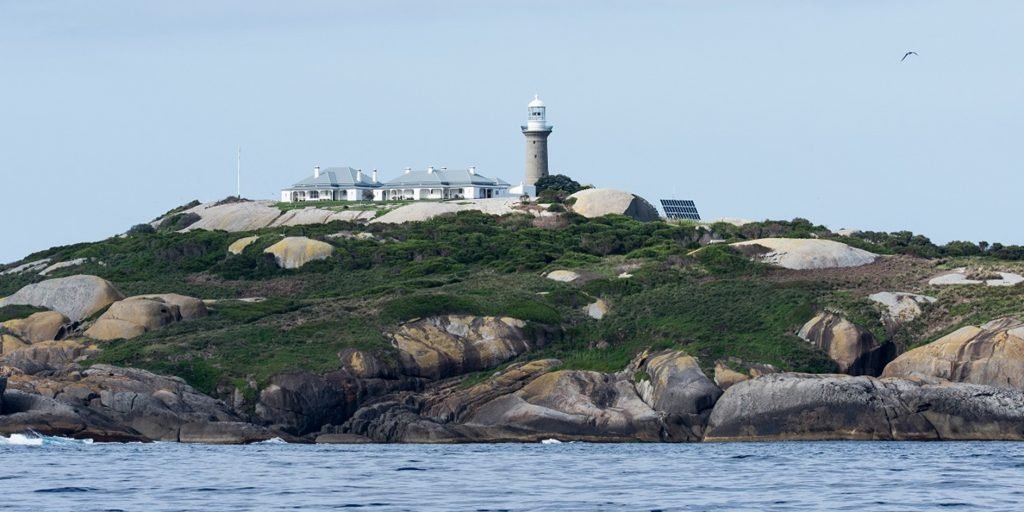 Gunlom Falls, Kakadu National Park
The Gunlom waterfall and billabong system in Kakadu National Park leads to an infinity pool with spectacular views of the southern area of the park.
Point Hicks, Victoria
This lighthouse is situated on a rocky outcrop in the Croajingolong National Park, where there are only rocky, wind-blown coastlines, bushland, and ocean for hundreds of meters. A pristine shoreline awaits you for you to explore the enormous dunes, bushwalk, paddle, go fishing or surf.
Great Wall of China, Flinders Ranges
The Great Wall of China is a magnificent rocky ridgeline in the South Australian terrain. The Great Wall is a terrific vantage point to see the surrounding ranges and makes for a great sunset viewpoint, with the red earth glowing in the golden hour. It is just outside the Flinders Ranges National Park, so don't miss it.
Conondale National Park, Sunshine Coast Hinterland
Set up camp at the campground next to the picturesque Booloumba Creek and go on nature excursions to find waterfalls and wildlife in this national park. A two-hour drive north of Brisbane brings you to this beautiful spot. In the middle of the park, you'll find Andy Goldsworthy's Strangler Cairn sculpture. It is made of granite blocks that have been fashioned together, with a strangler fig tree growing on top.
Leven Canyon
See the grandeur of nature in this canyon near Ulverstone, which was created by the flowing Leven River. You can find little treasures, such as colourful fungi and fauna, along the ferny trail. Have a Barbeque or picnic there with your friends, and also enjoy the trails of Forest Stairs, Fern Walk, and Canyon Floor Walk.
So, what are you waiting for because this list won't end here? Find a qualified migration agent and education consultant that can assist you on your preferred course and walk you through each step of the student visa application process.
One of the top immigration and education consultants for Australia is Aussizz Group. They have a long and reputable history of offering visa assistance to students, families and professionals. They have been in the business for more than a decade and have over 25 offices around the world.
Apart from that if you want to know about Mandatory To Seek Help From Consultancy To Study MBBS Abroad then please visit our Education page