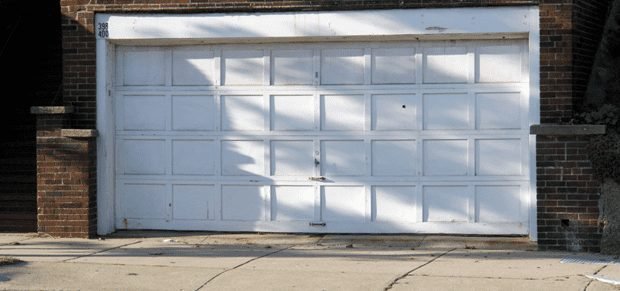 Last Updated on November 23, 2022 by Umer Malik
There are a few things to consider when deciding on a new garage door. Because the time of monotonous, functional metal doors is long gone. There is now a large selection of garage doors that combine function, appearance, and security. So that you do not lose track of things when buying a garage door, we have put together all the important details about garage doors repair and installation for you.
1. Types of garage doors – which door opening is the right one?
For garage doors is mainly between overhead doors, overhead doors and rolling gates distinguished. Sectional doors either disappear under the garage ceiling (overhead sectional doors) or move away to the side inside the garage (side sectional doors). So-called overhead sectional doors consist of individual door sections (sections) that are moved upwards via a guide rail. They do not take up any space in front of the gate, which means that a second car can be parked directly in front of it. Overhead sectional doors are well to very well insulated and offer countless design options. Due to its many advantages, the overhead sectional door is particularly popular with builders and homeowners.
If the garage ceiling is to remain free, for example because it is required as a storage area for winter or water sports accessories, there are two suitable types of doors: side sectional doors that run on the wall next to the door opening or roller doors that are wound on a shaft directly above the door opening will. Both offer good (roller doors) to particularly good (side sectional doors) thermal insulation and various design options.
Up-and-over doors are inexpensive door solutions in which the entire door swings under the garage ceiling when opened. They are rather poorly insulated and need clearance to the front, so that the space directly in front of the garage must remain free. In terms of design, the options for up-and-over doors are more limited. The facade door is a special highlight among the garage doors, as it can be planked with the material of the house facade and thus integrates almost invisibly into the building design.
2. Garage door material – wood or steel?
Typical materials for garage doors are wood and steel. Real wood garage doors are available in different designs and go very well with houses with many wooden elements. Since wood is a natural raw material, wooden garage doors are maintenance-intensive and comparatively expensive. Regular care of wooden garage doors is therefore particularly important so that the wood remains permanently protected.
Steel garage doors are sturdy and durable. The hot-dip galvanized material and a high-quality polyester primer coating on both sides allows rain to simply roll off and protects against rust. Steel sectional doors are well to very well insulated, offer countless design options and are easy to clean. In our catalogs you will find more details on overhead doors, sectional garage doors and side sectional doors.
3. Garage Door Insulation – Why Is It Important?
The subject of insulation is particularly important if the garage is connected directly to the house or is used as a workshop or hobby room. Double-skinned sectional doors have particularly good thermal insulation properties. In addition, thanks to the stable door leaf, they run very quietly, which is particularly important when working with concentrated attention. Additional plastic profiles minimize the cold bridge between the wall and the frame. Such profiles can improve the insulation by a further 15 percent.
4. Garage access – which garage doors are there?
If the garage does not have direct access to the house, a door integrated into the gate is recommended. So-called wicket doors are practical because the garage door does not have to be fully opened every time, for example, when you need a bicycle or motorcycle. To minimize the risk of tripping, the wicket door should have a low threshold. In the case of large garages, a side garage door can also be used that does not require a threshold.
5. Garage Door Openers – Advantages of Automatic Garage Doors
With an automatic garage door operator, you can open and close your garage door particularly conveniently with the hand transmitter, code button or finger reader. With the help of the app, it can also be opened with a smartphone via Bluetooth. In addition, garage door operators offer you more security against break-ins, as they practically cannot be pushed open when they are closed. Care should be taken to use a security device that works in the event of a power failure.
Apart from that if you want to know about Garage Door then please visit our Business category.