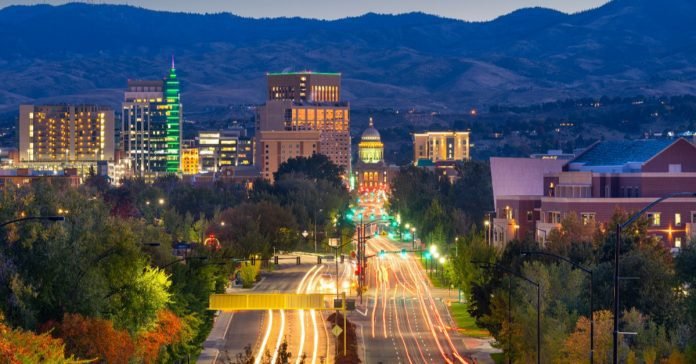 Last Updated on August 13, 2022 by
Moving to Boise is a smart move given the many benefits you start to enjoy. However, relocation is a huge project that requires careful thought. Although you can get a local mover to help you with moving your properties, there are other things you should know before moving to Boise. This article explores core areas of information you need before you make the move to Boise.
8 things to know before you move to Boise
Before moving to Boise, here are some essential things you should know about this city:
Boise has an amazing scenery
If you ask tourists and visitors why they go to Boise, some of them will tell you it is because of the amazing scenery. Taking a look at the river with its ebb and flow is enough to make amazing videos and pictures. Every season in Boise presents an amazing view. During winter, you can enjoy recreation to the fullest. Hiking, climbing the mountains, and having a general walk and sightseeing with friends is a great way to enjoy yourself if you are in Boise.
The cost of living in Boise is affordable
Comparing Boise to other cities around, it is highly affordable. The cost of buying a house, shopping for clothes, groceries and other necessities, and going about your daily life is affordable in the city. There is an interesting real estate industry due to the growing interest in Boise that makes it highly sought-after compared to the previous years, however it is still affordable.
Moving to Boise has amazing neighborhoods
There are many neighborhoods in Boise that will catch your attention the moment you step in. The East End neighborhood has eye-catching buildings worth much more than you will find in some other cities. If you want a great restaurant to have a cool meal at any time of the day, the North End has them. Boise Bench has humble yet amazing scenery. Each neighborhood presents you with its uniqueness.
Moving to Boise has interesting staples
As with every other place, Boise has interesting Staples that can keep you entertained if you are there. And there are restaurants where foods are also served. Whether you want typical American food or one with some tweaks to it, you can get them in Boise.
Read More: 5 Reasons to Hire a Professional Moving Team
Moving to Boise is safe to live in
You cannot rule out crime from wherever you are because some people would want to be criminals. However, the crime rate in some places is low to the extent that it rules out a level of fear from your mind. Boise is relatively safe compared to other cities. Compared to the general country, the crime rate in Boise is 10% less on the average. Your life and properties are relatively safer in Boise than some other places. Not all crimes committed in Boise are violence-related but 10% of crimes reported in Boise are related to violence.
There are ma ny places to have fun in Boise
Boise has lots of fun packages to keep you entertained for a long time. There are great festivals, such as Treefort, that draw people from all over the place to the downtown area of Boise. There is the Boise Art museum to not only entertain you but show you the creative prowess of the people. If you want to enjoy some cool musical performances, you can also check out the Boise Jazz Society.
Boise has the necessary amenities
Boise makes provision for the necessities of life making it comfortable to live in. Educationally, there are several schools to attend at any level of education. Boise State University has a wide range of curriculum that caters to different disciplines. There are hospitals and an effective healthcare system. There are businesses that make the corporate world lucrative.There are big stores, restaurants and other shopping areas to explore. Boise has an international airport that makes international travels comfortable.
Relocating to or from Boise is easy
If you choose to move to Boise, you have made a smart choice. The scenery will keep you entertained. The social life is interesting and the food is delicious. However, if you choose to move away from Boise to experience life elsewhere, it is an equally smart choice. What you should know is that whether you are moving out or moving to Boise, you can get a local mover to assist you in the process. These local movers can handle any aspect of your moving you want them to. They make moving your properties from one point to the other way easier and stress-free. A professional Boise movers is friendly, helpful and efficient.
Finally
If you have chosen to move to Boise, then you sure have a huge project at hand. Considering these areas listed above will inform you of what you stand to gain if you do move to Boise. Exploring and taking advantage of these areas of benefits will help you enjoy your trip to and stay in Boise.
Read More: Get the Right Divorce Lawyer to Help You Through Your Tough Situation.