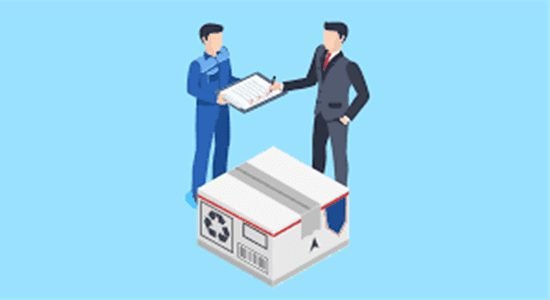 Last Updated on August 9, 2022 by
If you are interested in being your own boss, one of the most accessible self-employment options is to start an online reselling business. The reason for this is that you can start by selling items that you already own but no longer have a use for. This means you do not need to have money to invest in buying items you can resell. Plus, there is the added benefit of getting rid of things that are unnecessarily taking up space in your home. Here are some of the things you will need to start your online reselling business.
Supplies to Mail Your Products In Online Reselling Business
If you are selling your products online, that means you will have to mail them to your customers. In order to do so, you will need to get supplies to mail your products in. This will include bubble mailers for smaller objects and different USPS flat rate box sizes for larger items. The important thing is that you mail your products in an appropriately sized package so that they reach your customers safely. Otherwise, you could be faced with a lot of returns and/or negative reviews due to items being damaged while in transit.
Packaging Supplies Online Reselling Business
One of the best ways to avoid your products getting damaged in transit is to package them extremely well. In order to do so, you will need a few other supplies, namely bubble wrap and cardboard. Bubble wrap will act as a shock absorber when your packages are jostled. It is typically used by wrapping it around items that are placed inside cardboard boxes or envelopes that are not bubble mailers. Meanwhile, pieces of cardboard will help prevent your products from being bent while in transit. They are typically placed within envelopes or bubble mailers that contain products that could be easily damaged if they were bent. Items that are especially susceptible to bending should be placed between two pieces of cardboard within their enclosing envelope or bubble mailer.
Different Kinds of Tape
You will also need multiple types of tape. For one, there are times when you will want to tape a product to a piece of cardboard before placing it in its packaging to ensure that it does not get jostled too much during transit. You might assume that you should use scotch tape for this, but this is not the case. The reason is that scotch tape can be hard to remove and is prone to leaving residue behind. Instead, you should use what is known as washi tape. The amazing thing about washi tape is that it is great at sticking to itself and other things, while still being easy to remove and leaving no residue behind on products. Plus, it is inexpensive and can be ripped by hand as well! For another, you will also need strong packing tape to close your packages. This is the clear tape normally seen on the outside of boxes that keeps them sealed while in transit and prevents your products from falling out of them. If you want to really play it safe, this tape can also be used to reinforce the seals of envelopes and bubble mailers.
A Pair of Scissors Online Reselling Business
A good pair of scissors is also a must. You will need them to do several things. They can be used to cut pieces of cardboard to the appropriate sizes you need them to be so that they fit inside your envelopes or bubble mailers. You might also need them to cut through the tough packing tape you will use if it does not come with a built-in tape cutter. If you print out your own shipping labels, the scissors can be used to cut them to the appropriate size as well.
In order to start your own online reselling business, you will need some supplies. This includes supplies to mail your products in, packaging supplies, different kinds of tape and some good scissors.
Read More: How To Create Change In Your Community.