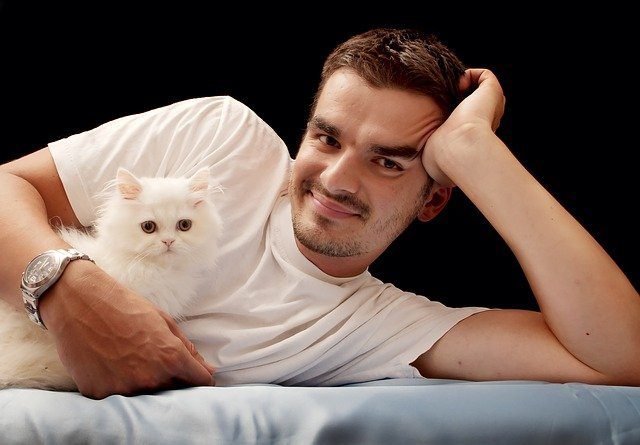 Last Updated on November 29, 2023 by Asfa Rasheed
When Stacey Davies's beloved furbaby Jimbo was diagnosed cancer last January, the New Yorker was crushed. All pet owners are aware of their pets mortality, but for Stacey she wasn't expecting such a devastating diagnosis for her otherwise playful and fun loving British Bulldog stuffed toy. "Jimbo has been a tremendous companion; I have never known a dog with more character and personality," she said of her near 30kg squishy faced companion. "We have been really active on Insta with Jimbo, and he has over 10,000 followers. His antics have been comedy gold over the 4 years we have had him!"
The 27-year-old is busy building memories with Jimbo, knowing full well that time is in short order.
She now also has a tangible and cuddly reminder of Jimbo, thanks to SquishyFacedCrew, a personalised pet manufacturer who create stunningly realistic 'stunt doubles' of the nations favourite pets. From dogs to lizards, and pretty much everything in between – the company have made over 17,230 custom clones of pets, across both their Cuddly Toy product and their equally unique 'pet shaped pillow' product.  
The personalised pet brand can make stunt doubles of any pet, "but for the most part we do dogs, with cats coming in second in terms of order volume" said founder Mike. The company is seeing lift off with their new range of pet themed artwork too. Their custom pet canvases are hilarious, and well worth a look at if you have a spare 20 minutes.
The company has seen a huge increase in orders over recent months, driven largely by word of mouth. Such shareable products get a lot of social media love and attention. "People love to share their SquishyFacedCrew products on Instagram, TikTok, Pinterest and Facebook – at times the order volume can be quite overwhelming!"
Spending a little bit of time on social and looking up SFC, it's not hard to see why people are sharing these videos. In one funny clip, a fan shares a video of her pug 'meeting' his pet shaped pillow 'stunt double'. "When we have just turned your pet into an Astronaut, F1 driver, a sporting icon like Muhammad Ali, a King or queen, or Napoleon – then its hugely share worthy. Word of mouth is fully behind our 4500% year on year growth"
These are super adorable but the Cuddly stuffed Toys come with a price tag. Our readers can benefit from $50 off, but the price for a cuddly toy is still upwards of $199. What's more, the custom nature of the products and the process of making them takes time – customers can typically wait between a month and 2-3 months for their orders. If you are interested in their pet shaped pillow, then the prices are much more palatable – starting at just $27.97 for their small size and ranging up to around $100 for their biggest size – a 120cm/48 inch supersize plush of your beloved pet. Mike reminds us to take our time to consider the sizing "our 20cm/8inch starting size is small, its intended for smaller animals like Hamsters and budgies, as well as for folks who want a travel sized suitcase companion. Outside of these use cases, I always recommend at least our medium size if you want something to hug"
But for Stacey, the Bulldog owner, the wait and price were well worth it. Jimbo's condition has taken a turn for the worse, and the family are now coming to terms with his impending trip over the rainbow bridge.
"It is devastating," she said. "And, I'm increasingly thankful that I have this fantastic SquishyFacedCrew stuffed animal to remember him by."
Apart from that if you want to know about A Small Escort for Mesh banner then please visit our Lifestyle category.