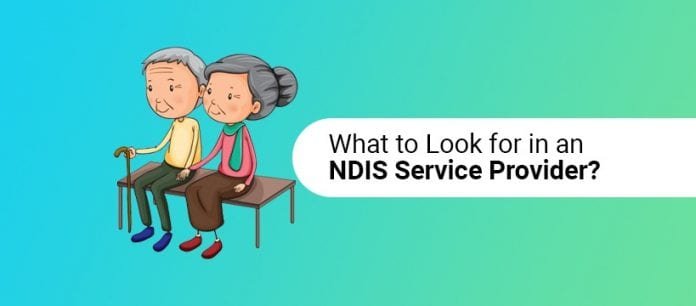 Last Updated on March 3, 2023 by
As the most densely populated country in Australia, Sydney remains at the forefront of health sciences. You will find many hospitals, research facilities, and rehab centres in this thriving capital of the New South Wales Territory. Hence, if you are a person with disabilities, you don't need to worry about finding treatment and seeking assistance.
There are many NDIS providers in Sydney to help you live a quality life despite your physical limitations. Navigating and picking an NDIS provider you trust is paramount. If this is the first time you or your loved one is seeking this kind of service, reading up on the process will assuage your worries. The task of picking out a NDIS provider doesn't have to be nerve-wracking or daunting if you know what to look for. Take your time and read these tips to help you with the vetting process. After all, you want a caring person working with you and assisting with your daily needs. 
Find Out What Is Included In Your NDIS Plan
First of all, you must be familiar with your NDIS plan as it determines the kind of support you are eligible to access. It varies from person to person, so educate yourself on all the pertinent details. You must be familiar with this plan to fully comprehend what kind of funding and support you will receive. Read your plan and ask questions. A provider of NDIS Cairns says that if you need help, you can contact your local NDIS provider, and a support coordinator will help you out.
Assess The Objectives You Want To Achieve
After finding out the information of your NDIS plan, you can focus on your objectives. How can your NDIS provider help you achieve your goals? For instance, if you aim to live an independent life, you will want assistance working towards this. Goals vary depending on the person and their health conditions. You set the parameters, so you need an excellent provider to help conveniently support your plans.
Research NDIS Providers To Find Quality Care
Once you have clarity, begin researching to vent potential NDIS providers in Sydney. You will find many of them listed out there. You may want one provider to do everything, or you could select different ones to do varying tasks. Hence, research is vital in choosing the right candidate that fits your goals. Here are several ways to find a qualified provider:
Ask for guidance from the support coordinator
Use the provider finder at the NDIS portal
Utilise a comparable search engine
Create A List Of Prospects And Conduct Interviews
Once you've got your top prospect list, you need to dig deeper to find out their capabilities. Conduct interviews so you can ask them what you want. Remember, you are welcoming strangers into your home, so it is vital to find someone you trust. Do you feel comfortable and at ease in the person's presence? Does this person make you feel supported and assured when answering your questions? You must feel confident in the provider's capabilities to help you reach your goals.
During this process, don't forget that you are a client. You will decide in the end and bear the responsibility of making the best choice for yourself. Thus, it would be best if you took the time to vet the right NDIS provider.
Read more: Tips For Leading A Successful Team