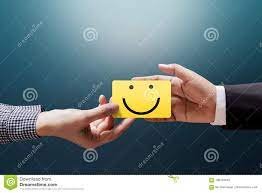 Last Updated on May 27, 2023 by asifa
Your customers are one of the most important aspects of your business – without them, your company wouldn't be able to survive. Providing your customers with everything they need and more means they will keep coming back, helping your business to thrive and grow. This is why it is so important to ensure your customers are happy!And there are many ways you can do this, from implementing BPO services to help with queries quickly and effectively, to reflecting on feedback and improving as necessary. Read on to find out more about why having happy customers is important.
What is customer satisfaction?
As a customer-facing business, keeping your customers happy should be at the forefront of your mind, and is something that you should strive to achieve each day. There is no set definition for customer satisfaction, and it mostly depends on what your business has to offer, but there are a few factors to focus on to improve how your customers feel about your business. You should make sure that you help your customers with any issues that they may have and get to know your product so that you can solve their problems. Make sure that you are going above and beyond to meet their needs, showing them empathy, and making them feel important. You should try and implement this throughout all levels of your company so that your customers always get the best service from you. Here are a few of the reasons why having happy customers is essential.  
Increases revenue
Keeping your customers happy means that your business can benefit from increased revenue. Going above and beyond to meet their needs, means that you are more likely to make a sale, whether you're selling a product or service. It also means that they are likely to come back to your business to buy from you in the future. Making sure that your customers are happy will not only benefit them, but it is also great for the health and sustainability of your business as a whole.
Good word of mouth
If a customer has a good experience with your company, they are likely to tell their family and friends. This is what we call word of mouth. Happy customers are more likely to spread good word of mouth, which could attract new customers to your business. This increases your target audience, customer base and overall profit for your company. To help with word of mouth, you should encourage your customers to leave reviews online for others to see, follow up with surveys and collect testimonies so that future customers can make their decision based on these reviews.
Reputation
As a business, you will be competing against others within your sector to win over your target audience. Providing good customer service and going above and beyond for your customers will increase your reputation within your sector. The happier your customers are, the better your reputation will become, meaning that you will be highly recognised as a company, by both your competitors and your competition.
How to ensure your customers are happy
There are so many ways to improve your customer's experience with your company, to ensure that they are getting all they need from you. If you're hoping to improve your customer's experience, you should start by collecting feedback from colleagues, and reviews that may have been left. Make a note of any issues that crop up more than once, so you can work on fixing them. You should also ensure that you make training your staff a priority – let them know exactly what you need from them so that your customers are getting the service they need. Make sure that you understand the needs of your target audience, if you don't, you won't be able to meet them! Improve overall satisfaction by researching, reflecting, and going above and beyond with the service you provide.
Apart from that, if you are interested to know about 4 Ways to Keep Your Employees Happy then visit our Business category.