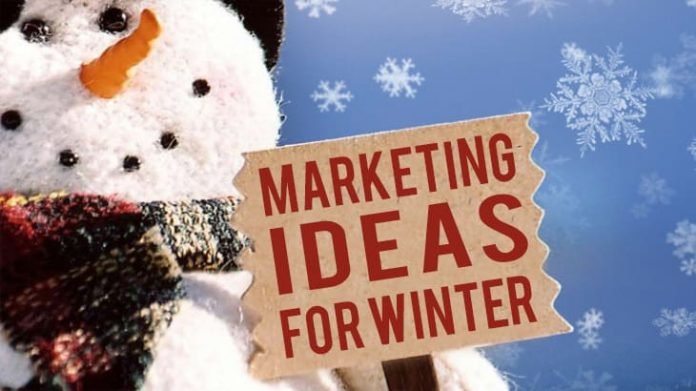 Last Updated on May 25, 2023 by Umer Malik
Jam-packed with holiday celebrations and vacation time, winter is bound to be one of your busiest times of the year. Make the most of it with consistent and creative marketing–the best way to remain competitive with all of the other restaurants soon to be flooded with seasonal business. Make sure your website and social media pages are up to date, and post-festive flyers (like these from MustHaveMenus) to get the word out, and use the tips below to keep customers excited and interested in what you have to offer all winter long.
1. Make it Easy to Make Memories
The winter season is full of holidays bringing customers in to celebrate with you. Make it extra memorable by providing photo ops or photo-themed promotions! Create a wintery backdrop somewhere inside or in front of your restaurant to encourage customers to pause and take a selfie, something they can look back on fondly and may wish to revisit in years to come.
Host a winter- or holiday-themed contest on your social media so that patrons can participate with customized hashtags, then create a randomized raffle for prizes, or feature the most festive entries in a virtual holiday album. This is a low-cost way to create a buzz around your holiday events or special offers and an opportunity to engage with your customers personally.
2. Embrace Your Locale
Snowflakes and snowmen are universal winter symbols, but they don't actually represent what winter looks like for everyone. Early December might see New Yorkers trudging through six inches of snow, but down in Florida, it may not even be sweater weather!
Focus on what you can offer that's specific to your location—if the weather outside is frightful, focus on cozy beverages and a warm ambiance to give your customers a reprieve from the chill. If it's unseasonably sunny, patrons may have a harder time getting into the holiday spirit. Customize your menu and decor to emphasize festivity and create your own winter wonderland, even if it's indoors! You can have extra fun with this by featuring localized variations on holiday specials, like frozen hot chocolate or iced apple cider.
3. Offer an Advent Calendar
An advent calendar is a great excuse for a month-long marketing campaign! Feature a different cocktail every day until Christmas, or offer daily deals that reward customers for coming back throughout the month. Your advent calendar could be a stunning physical display, but it could just as easily go digital—it's a great reason for customers to sign up for your online newsletter or to follow you on social media.
Instagram is the perfect place to reveal holiday specials one day at a time via colorful and creatively-captioned photos, especially if they're only visible for a limited time on your Story. Customers will enjoy the element of surprise and the feeling of unwrapping a gift repeatedly!
4. Have Fun with Nontraditional Holidays
In a season where Santa is everywhere, do something a little different! Even your customers who celebrate the mainstream and spiritual holidays of the season will enjoy a bit of novelty, and the wide array of sweet and silly celebrations observed during the winter months gives you a lot of flexibility regarding themes, decorations, and timing.
Ask your staff to dress up for Ugly Sweater Day on December 16, and offer discounts to customers who do the same! You can continue the snug sartorial trend by observing Festival of Sleep Day on January 3rd–who doesn't love a pajama party? Banish the bone-deep chill of February with savory stews on National Homemade Soup Day. Whether you want an excuse to dress up, ideas for seasonal specials, or a way to fill the time between Thanksgiving and Hanukkah, New Year's, and Valentine's, these extra-special special occasions may be the answer you need.
5. Take a Step Back in Time
Winter holidays include some of the most nostalgic times of the year. From December to February, both the big and small screens are flooded with films about tradition and family history, Victorian Christmases and Dickensian drama, and old inns haunted by handsome ghosts. Use that pervasive nostalgia to create an immersive experience for your customers and truly transport them! Many modern holiday traditions were popularized during the Victorian era, including Christmas cards and dazzlingly decorated trees.
You can easily lean into this part of history by featuring old Christmas carols and decorating with vintage holiday postcards. If you want a different aesthetic, try for a 1950s theme with an aluminum Christmas tree and bubble lights. If you're feeling extra adventurous, include one dish on your winter menu that was popular in years past but might be totally new to your customers, such as medieval frumenty or Victorian Nesselrode pudding.
A Quick Overview
Seasonal Discounts and Promotions
Offering discounts and promotions that are specific to the winter season can be an effective way to attract new customers and increase sales during a typically slow time of year. Consider running a limited-time sale on winter-related products or services, such as winter clothing or snow removal services. You can also create winter-themed bundles or packages that offer discounts when customers purchase multiple items or services.
Holiday-Themed Marketing
The winter months are full of holidays, from Thanksgiving to New Year's Day. Take advantage of this festive time by creating holiday-themed marketing campaigns. This can include everything from holiday-themed social media graphics and email campaigns to in-store decorations and promotions. By tapping into the holiday spirit, you can create a sense of excitement and urgency that encourages customers to engage with your brand.
Winter Giveaways and Contests
Winter giveaways and contests can be a fun and engaging way to connect with your customers and generate buzz for your business. Consider running a social media contest encouraging followers to share photos of themselves enjoying winter activities, such as skiing or building a snowman. You can also create a winter-themed giveaway that offers a prize, such as a gift card or winter accessory, to one lucky winner.
Cold Weather Services
If your business offers services that can help customers during the cold winter months, make sure to promote them! This can include everything from snow removal and winterization services to heating and plumbing repairs. By highlighting these services, you can position your business as a reliable source of help and support during a potentially stressful time.
Winter Events and Experiences
Creating winter-themed events and experiences can be a great way to engage with your customers and uniquely showcase your brand. Consider hosting a winter festival or market that features winter-themed vendors and activities, such as ice skating or hot chocolate stations. You can also partner with other local businesses to create a winter-themed crawl or tour that encourages customers to visit multiple locations in one day. By creating memorable experiences, you can help build a stronger connection between your brand and your customers.
Remember to Think Ahead
Winter marketing doesn't have to be limited to winter holidays–even as you implement some of these ideas for your wintertime promotions, start looking ahead to what spring might have in store for you.
Build anticipation by giving your customers sneak peeks at your springtime specials starting in late February or early March. Encourage participation by letting patrons vote on what some of those specials might be! Not only will this maintain engagement with your customer base, but it will also guarantee that you're serving dishes they're excited about when the time comes. 
Apart from that if you want to know about Fantastic Gift with Flowers Ideas then please visit our Business category.