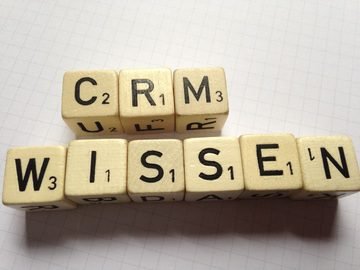 Last Updated on May 24, 2023 by
A call center CRM is highly effective software that not only cuts down your customer care costs but also helps improve your customer service. Whether you have a CRM already or want to get a new one, beware of its important aspects for maximum benefit. In this guide, we'll dive deep into the 6 most important things you should know about CRM platforms. We'll also give you a brief introduction to what a call center CRM really is and how it works. Let's dive in. Note: A general CRM program is designed to manage the overall customer relations of a business, whereas a call center CRM is dedicated to the calling department. We'll be discussing the CRM in this guide. 
What is Call Center CRM?
CRM stands for "Customer Relationship Management". It's mainly a call center software designed for businesses enabling precise data entry, storage and management of customer information. It helps support agents view the data of the customers calling them, so they can help the customers accordingly.
An example of a call center CRM program in action is bank support services. The support representatives of banks have all the information about your account on their monitor, which allows them to assist you easily. Having a call center CRM helps improve your customer service and can also boost your sales potential. 
How Does a CRM Work in the Call Support Industry?
Unlike regular CRM tools that allow recording customer interactions, a call center CRM enables you to send, receive, and manage customer texts and calls. It integrates with your existing CRM system to present data about your customers in the call center. But as you might expect, the compatibility of a call center CRM with your CRM system is important.
6 Things You Should Know About Call Center CRM
Here we'll dive deep into the most important things you should know about a call center CRM tool.
IVR Integration
IVR stands for interactive voice response. It's a modern-day calling technology that helps answer frequent queries productively. IVR lets you record a voice message that can be played when a customer needs information regarding a certain aspect of your business, like its timing. 
Having your call center CRM support this feature can help your staff be tremendously more productive. For instance, they won't have to repeat the same message or instructions over and over if someone asks a frequently asked question.
Call Recording
Call recording is yet another highly useful feature of a call center CRM platform. It allows you to record customer calls for quality purposes to determine how you can improve the calling experience of your customers.
You can also use those call recordings for future reference when signing a deal with your customers. On top of that, customer call recordings can be used when training new support agents.
Customer History
Having a customer's information like their name, address, and previous purchases can help class up your customer service. For instance, your support representative will sound much more friendly and professional when they call the customer using their name.
On top of that, having the information about the caller's previous interactions will help you quickly track them for solving their issue. This can, in turn, improve your customer service experience.
Voicemail Tracking
Another worth-mentioning feature of call center CRM platforms is the tracking of voicemails and missed calls. Regardless of why a customer's call was not picked up, calling them back can improve your company's image. Listening to their voicemail and responding will do quite the same.
So, it's highly recommended that you enable voicemail and missed call tracking on your call center CRM so your customers don't feel alone.
Detailed Calling Data
Call center and customer care are an important part of any business nowadays. Having prompt, helpful, and friendly customer service can increase your sales potential while helping improve your brand image.
A good call center CRM will give a detailed breakdown of how many calls an agent made and the positive and negative actions generated by those calls. This will help determine which of your support representatives are doing their job the best.
Custom Call Routing
It should allow you to set parameters that must be followed when forwarding a call to the relevant staff. For instance, you can develop a call routing system that asks the caller to dial "1" or "2" for accessing technical or sales support respectively. Similarly, you should be able to set parameters for other details like language as well. 
Final Words
Managing customer data can be quite hectic and time-consuming if done manually. A call center CRM platform helps you gather customer data using an automated system to improve your customer care experience. This guide breaks down the most important things you should know about CRM platforms to make the most out of them. You should also keep these features in mind when seeking a new call center CRM for your business. 
Apart from that, if you are interested to know about Tools in Technology Services then visit our Technology category.