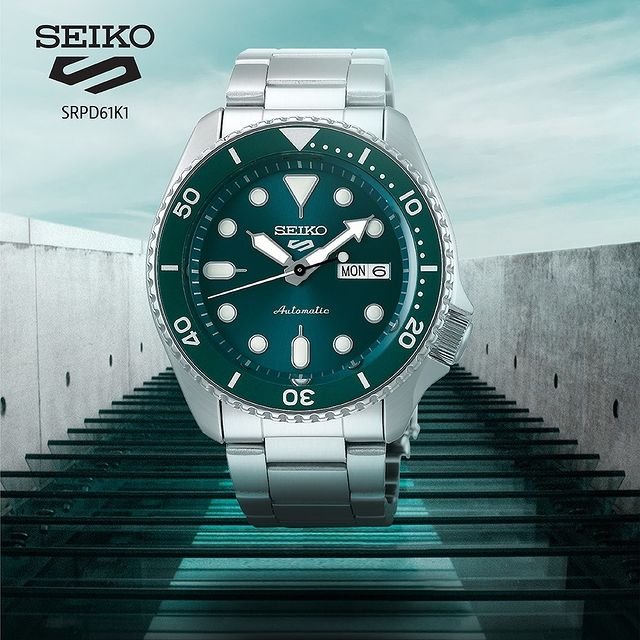 Last Updated on November 21, 2022 by
If you want to add some of the most authentic and stunning watches to your collection or amp up your style quotient for your upcoming special event, this blog is for you. Most people who love wristwatches actually have very little idea about the different mechanisms, designs, styles and watch straps that make the timepiece they tote on their wrist.
When buying men's watches that reflect your taste and offer sheer opulence, it is important to contemplate the various watchmaking elements that influence your purchase. That being said, here is a blog to help you understand the basics of everything that you need to know about choosing your next stylish compact wrist accessory:
Pick Your Watch Movement
Once you start on the journey of browsing the men's watches catalogue of various brands, an important element will be the "movement". A watch movement, even though it does not have much influence over the "style" factor in a timepiece, they do play an integral role in how the watch face appears and works. Known to be the "heart" of a watch, they are the keystone in determining how the hands work as different watch movements produce different effects, owing to their distinguished yet remarkable inner mechanisms.
When looking for men's watches, you will find three types of watch movement – Quartz, Mechanical and Automatic.
Class Up Your Outfit With Dress Watches
A dress watch is designed for the well-to-do gentlemen and is all about sophistication and elegance. Commonly crafted in sleek cases and gorgeous dials, dress watches convey a distinct subtlety to your style and lend your outfit the finishing touch. Dress watches are generally thin-sized, which makes it easier to slip in and out of your shirt's cuff. While the watch shape of men's dress watches can range from square, round or rectangular shapes, the materials are mostly made of authentic metals with polished platings of gold and silver. As the name implies, you can don a dress watch with dressier business casuals like a tux or seamlessly blend them with your choice of business suits.
Savour Manliness with Field Watches
From withstanding the rigours of battle to extravagant sports designs, men's field watches continue to be as toughened, functional and stylish as they used to be. Mostly sized in medium to small cases, these military-esque men's watches showcase an easy-to-read, practical watch face with a black dial and white markings. As they are designed to be rugged, the cases of these men's watches are typically made of stainless steel, while the watch strap is leather or canvas built to sit comfortably on your wrist for hours.
Being quite versatile, you can adorn a field watch on your next adventure as well as for daily wear. They even enhance the look of your business casuals. Therefore, you can shop for these men's watches to match your personality and rugged lifestyle.
Conquer the Waters with A Dive Watch
As the name suggests, men's dive watches are typically made for individuals who spend most of their time in or near water. The unique selling point of dive men's watches is their highly graded water resistance (around 100m) and corrosion-resistant medium-sized cases. The best part about them is their beautifully crafted dials with easy-to-read bold numberings and sapphire or mineral glass window protection.
An eye-catching feature of dive watches is their uni-directional bezels on the case that only rotates counter-clockwise. It allows the diver to know how long he has been underwater in seconds. Even though these watches were originally designed for underwater use, their all-metal casing and iconic straps make them a versatile and stylish accessory for everyday use.
Read More: Did You Know About The TikTok Viral Snail Essence Challenge?
Embrace Royalty with Pilot Watches
Even though historically designed for pilots who take off into the blue horizon, the contemporary pilot watches are marketed as "aviator watches" featuring an easy-to-read watch face with a medium to large dial. The watch dial is typically oversized with luminous hands and legible numbers, while the band of the watch is complemented to suit other accessories such as the jacket and shoes. You can give your casual wear a sporty look or pair it with cargo pants for a rugged appearance with pilot men's watches.
At Helios The Watch Store, browse an ensemble of classic watches for men and women to suit every taste. Whether you are seeking something luxurious, contemporary, or sporty, our range of watches features a myriad of styles and strap types to cater to your needs. You can check out the full luxury range and enjoy great offers from your nearest Helios store. We take a personal interest in helping you choose the best timepiece that suits your personality and vibe!
Read More: The Extraordinary Benefits Of Sunglasses