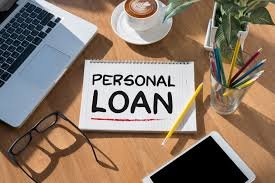 Last Updated on April 11, 2023 by asifa
When it comes to personals loans in India, Aditya Birla Capital holds its name among the top personal loan providers as it offers loan amount up to Rs. 50 lakhs alongside flexible repayment tenure of up to 60 months to salaried individuals.
The Aditya Birla personal loan can be used for a variety of purposes ranging from meeting your expenses associated with travel, purchase of consumer-durable goods, education of your children, wedding, home improvement to medical emergencies. Let's dive into the post ahead to know every important aspect about loan before you apply for it.
Eligibility criteria
Following are the fundamental Aditya Birla loan eligibility criteria that you'll need to meet in order to avail the personal loan from Aditya Birla.
You should be a salaried professional with a constant income source.
Your monthly income should at least be Rs. 45,000.
Your age should be anywhere between 23 years to 55 years.
You should be the resident at your current location for at least 1 year.
Documents required
Following are core documents that you will need to submit along with your personal loan application:
Credit information
To avail an instant personal loan from Aditya Birla, you will need to give your PAN so that the lender can check the information associated with your credit history.
Identity proof
Another document that you have to submit is any of your identity proof such as Aadhaar card, PAN card, passport, etc.
Address proof
Along with identity proof, you will need to submit your proof of residential address such as PAN card, aadhaar card, ration card, etc.
Bank statements
You will need to give last few months' bank statement to get the best possible offer on personal loan. Aditya Birla also extends initial offers without a bank statement.
Besides the aforementioned documents, you might be asked for a few additional documents in accordance with the requirement given by Aditya Birla Finance Limited (ABFL).
Fees and charges
The fees and charges that are applicable to Aditya Birla Finance Personal Loan are listed below:
| | |
| --- | --- |
| Type of Charge | Charges |
| Processing fee | Up to 2% on the loan amount |
| Cheque return charges | Rs. 750 + GST |
| Loan cancellation charges | 4% + applicable taxes on the loan amount |
| Loan reschedule charges | 0.50% + GST |
| Pre-closure charges | Rs. 1,000 |
| Foreclosure charges | 3% (after 1 year) |
| Part-prepayment charges | 20% on the principal amount in 1 year |
Interest rate
You can avail a personal loan from Aditya Birla Finance Limited on an attractive rate of interest. Although, it differs from applicant to applicant.
Features
Following are the features that you can relish on availing a personal loan from the Aditya Birla Finance Limited:
Extensive loan range
It is offered with an extensive range of loan amount starting from Rs 1 lakh to Rs. 50 lakhs.
Flexible repayment tenor
You get the option to pay off these personal loans with a period ranging up to 5 years.
Fixed rate of interest
You can get a fixed rate of interest based on your profile and as per your communication performed through the personal loan application form.
Collateral-free
You will not have to pledge any collateral against availing the loan from Aditya Birla Capital.
Co-applicant
Aditya Birla Finance Limited (ABFL) allows you to avail a personal loan along with a co-applicant in order to boost your eligibility.
Repayment options
You can pay off the personal loan on EMIs through Electronic Clearing Service (ECS) or National Automated Clearing House (NACH).
Aditya Birla personal loan – Check loan status
If you've applied for the instant personal loan from Aditya Birla and wish to check the status for your loan application. Follow the below steps:
Step-1
Visit the Aditya Birla Capital personal loan application page and input your loan application number and PAN details.
Step-2
After entering the details, click on "Submit" to know the status of your personal loan application.
Conclusion
Aditya Birla Finance Limited stands out to be one of the most reputed and reliable NBFCs in India when it comes to availing instant personal loans of big amount.
The lender offers the personal loans on the competitive rates of interest, although, if your salary is not so high, then ABFL might not stand out for you as it only provides loans to those individuals having a monthly salary of Rs. 45,000.
You can also take the help of Aditya Birla loan calculator to understand more about the loan more particularly.
You can apply for the loan in both mediums viz. online and offline. Although, online medium is quite easy and smooth as you can apply for it at your convenience and you can get the approval/rejection in 30 minutes.
If you wish to know more, you can either visit the official portal of the moneylender or you can also get in touch with personal loan customer care.
Apart from that, if you are interested to know about ​Important Tips to Factor in Before Taking Home Loan then visit our Business category.