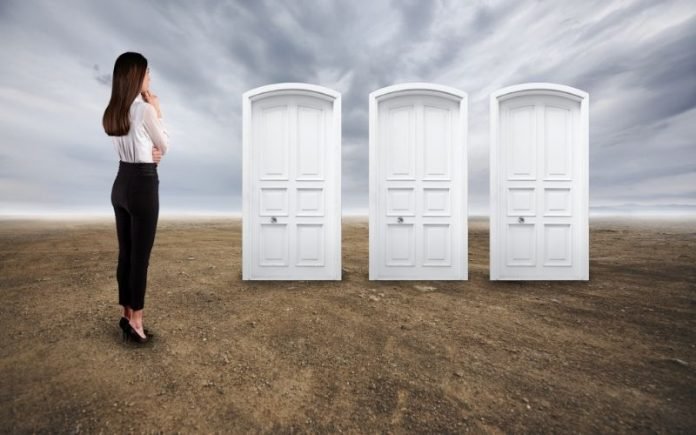 Last Updated on November 20, 2022 by
While traditional 4-year university education is a fantastic way to obtain the skills you need to secure your financial future, it may not suit all lifestyles and interests. Whether you have time constraints, financial limitations, or transportation barriers, many alternative options are available. Here are 5 to start.
1. Online College
If you have your heart set on earning your bachelor's degree or beyond but have a busy schedule or limited transportation, this is your best option. Gone are the days of needing to travel to a brick-and-mortar building for education; now, there are many respected accredited online schools to attend. Online degrees were once considered sub-par compared to their counterpart; however, that is no longer the case in today's job market.
2. Apprenticeships
With apprenticeships, you have the opportunity to earn while you learn. In most cases, you will earn an hourly wage as you learn a skilled trade such as metalwork, carpentry, plumbing, or cosmetology. Still, apprenticeships are available for those looking to embark on a professional career. In addition to on-the-job training, many of these will also require some in-class time.
3. DIY Learning
There are many free or paid courses to take online these days. Because of this, you can go the a la carte route and build your own education package. The upside is you only get what you want, and you can try out different things without committing to a major. The downside is that finding employment may be more difficult but can be done. It's best to keep a good record of courses taken and projects finished in a portfolio to get noticed. There are also many learning boot camps available to fast-track you to a new career in tech.
4. Volunteer
Sure, volunteering looks good on your resume, but it also enriches your life and others. It allows you to learn about yourself, discovering what you do and don't want in a job. Volunteering is also a great way to work on your soft skills and become a better leader. Every chance you have to volunteer is also a chance to network. You never know who you might meet; it could be your future employer.
5. Vocational Schools
There are many benefits to attending a vocational school. They are often much less expensive and have accelerated programs where you will receive hands-on training in the vocation of your choice. There are no general courses to take, so you can focus on learning the skills you actually need and none that you don't. Classes are smaller, giving instructors more time to interact individually with the students. The best part is that you will have the skills to make a living wage much faster than if you attended University.
The workforce is rapidly changing, and so are the options for education. You no longer need to attend a traditional 4-year college to receive a good education. There are many avenues to explore when planning your future career; be sure to explore them all.