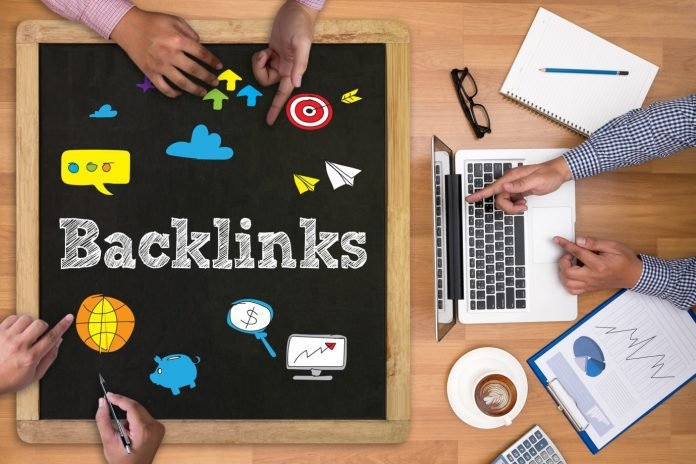 Last Updated on August 15, 2022 by Umer Malik
Gaining backlinks is one of the best SEO techniques that will help your website rank higher in Google search results. But, it is also one of the hardest, most time-consuming tasks to perform.
What are backlinks, anyway? Google states that backlinks, "confer some of your site's reputation to another site when your site links to it."
In other words, they are a virtual recommendation from one site to yours (and vice versa). They are valuable and many websites don't hand them out for free. And most webmasters don't have bags of cash lying around to buy backlink strategies.
But lucky for you, there are still plenty of great ways to get high-quality SEO backlinks without spending a penny. And they work! Read on to reveal all.
Check Which Sites Have Already Linked to Yours
If you've been running your website for a few years, you will have accumulated some backlinks over that time. To get a better idea of what your backlink profile looks like at the moment, use a backlink checker.
There are tons of other paid and free tools available but here are some of the best ones:
Ahrefs backlink checker
Ubersuggest
Google Search Console
OpenLinkProfiler
Reach out to website owners who have already linked to your site to see if they will link again. They are already fans of your site so they might be happy to throw you another bone.
Ask Buddies With Websites for a Backlink
Whether you are a blogger, eCommerce shop owner, online educator, or otherwise, you likely have friends doing the same thing. See if they can help you out by asking them to link to one of your web pages.
It's important to only ask relevant, high-quality websites to give you a backlink. If you sell jewelry on your website and your friend blogs about cars, then a link from them will not give your website any more authority.
Keep in mind that if your friend runs a website in a similar niche then they might want a backlink from your site, too. This is fine, but try not to make a habit of it. Lots of link swaps are against Google's rules.
If you need help finding websites to ask to link to yours, search for Facebook groups. Search your website's niche plus the terms "link swap" and "link for link."
Reach Out to Journalists and Publications
Do you have an interesting story or a unique selling point that might interest news publications and journalists?
Then you should let them know!
Ask for an interview or write a press release all about the cool things you're doing on your website. Research online publications and trade magazines relevant to your industry. Then, search the masthead or "contact" page for email addresses.
With any luck, will include a backlink to your website alongside a feature.
Have you never written a press release before? Use a service like Justreachout.io which will give you feedback to ensure you're making the best impression you can.
Ask to Be a Guest on Someone's Podcast
Like the tip above, you could reach out to a podcaster and ask to be a guest on their show.
They will be able to link back to your website from their podcast show notes as well as their own website if they have one.
It helps to listen to the podcast first so you know whether you'd make a good fit or not. Only be a guest on relevant podcasts to your industry so you only get relevant, high-quality backlinks in return.
Republish Content That Gets Backlinks
It's simple math: the more content you create, the more content you have for people to link back to.
But that's a very slow strategy.
Do you already have a couple of blog posts that have more backlinks than others? If you do, it's clear those posts speak to audiences so much that people want to share them. So, you can encourage more people to see these posts and link back by giving the posts a refresh and republishing them.
Don't duplicate the post, but change the date so people see it in their blog and RSS feeds as if it's fresh.
Sign Up for HARO Notification Emails
If you run a website in a specific industry or niche, it's likely that you have expertise in a certain field. You can use this to your advantage by signing up for Help A Reporter Out emails.
HARO connects journalists looking for sources and comments and the experts who can provide them. You can select the industries you want to receive updates on and how often you want to receive these updates.
Every email will contain queries by journalists and if you can help out, you can. You won't always get picked to feature in a news article, but if you do it could be very lucrative.
Journalists who work for top news sites like Forbes and CNN use this service. A backlink from one of those websites could make an incredible difference to the authority of your site.
Turn Previous Mentions Into Backlinks
Have you ever Googled yourself before?
Don't lie! Well, now you have a good reason to.
Google your name as well as your website's name and make a list of any web pages that mention you. Sign up for Google alerts of your own name as well as your websites. You will then start to receive emails if someone writes your name on their website.
If they mention you but don't link to you, why not reach out to them to see if they would be open to adding a link? They are already fans so there's no harm in asking.
Building Backlinks for Free Takes Time and Ingenuity
Gaining backlinks is not a quick fix. It takes time to build up your backlink profile and then weeks for Google to take it into consideration.
But if you keep gaining links, creating awesome content, and putting your name out there then you are sure to build a successful website.
Are you working on your SEO strategy to improve your website's visibility in search results pages? Then check out our website and read some of our other business and tech articles that will help your website grow.
Read More: Styles Of Business Leadership – An Ultimate Guide.