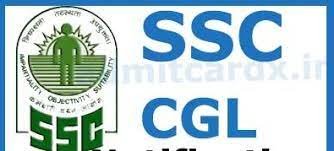 Last Updated on April 22, 2022 by
The SSC CGL is known as one of the coveted national-level examinations for eligible candidates. SSC conducts an examination for recruiting staff at different levels of various Central Government departments, ministries, and their subordinate offices. Every year a large number of eligible candidates who are graduates and even employees of the private sector apply for this examination. Now, it is important to know why this exam is so popular when there are several other career options available. It is very obvious to choose a job after completing graduation. However, being a Central Government job, SSC CGL provides various benefits like job safety for a stable career, scheduled working hours for work-life balancing, an attractive salary package, and lastly, social status.
SSC CGL 2022 Exam Notifications
SSC CGL notification 2022 has already released notification regarding their job vacancies on 23rd December 2021. The application process was open from 23rd Dec 2021 to 23rd January 2022. The eligible and interested candidates need to submit the application within 23rd January 2022, and admit cards for different stages of the examination will be given to only those candidates who have submitted the application form.
The tentative dates for the Tier-1 examination are from 11th April to 21st April 2022. However, the expected dates for the next stages of the examination will be declared later. SSC CGL 2022 has notified for Group 'B' and 'C' category posts, but the total vacancies for the exam are not yet released. For applying online for the examination, certain factors are to be fulfilled by the candidate like the nationality of the candidate, age-limit criteria from 18 – 27 years, 20 – 27 years but not exceeding 32 years (as various departments require different age limits). Apart from these, there are age relaxations available for certain categorized candidates like 3 years for OBC, 5 years for SC/ST, 10 years for PWD (Unreserved), and many more.
Though various departments of SSC need distinctive educational qualifications, the minimum qualification for applying to SSC CGL is a bachelors' degree from a recognized university. Along with the minimum qualification, the departments post for some desired qualifications such as Master's degrees in Finance, Economics, and Business Administration. In the case of Inspector and Sub-Inspector posts, candidates need to satisfy some physical standards.
SSC CGL Selection Process
For getting success in SSC CGL, it is essential to understand the selection process. SSC CGL selection process is divided into four tiers:
Tier I is a computer-based examination.
Tier II is also a computer-based examination.
Tier III is a descriptive paper on English or Hindi.
Tier IV consists of the Data Entry Skill Test or Computer Proficiency Test and verification of documents.
The candidates need to clear cut-off marks of the Tier I examination to be eligible to appear for the next round, and after qualifying for Tier II, candidates will be called for Tier III. After clearing all three stages of SSC CGL, the short-listed candidates will appear for the Tier IV examination, which is the final selection round for the vacated post.
Final Advice for the Candidates
Refer to the SSC CGL notification 2022 for understanding the question pattern and studying systematically with accuracy to ensure the best grades.
Read also: Tips for Right Employee Selection