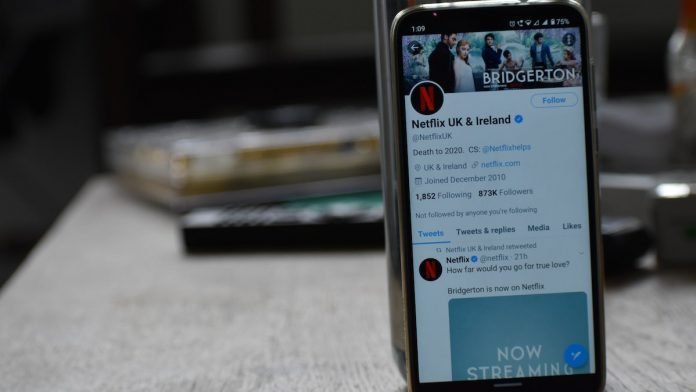 Last Updated on January 10, 2023 by Faiza Murtaza
Documentaries are watched by many and appreciated as they often tell the story of real-life events that have taken place over a certain period of time, with the documentary re-living the story to tell fans of the actions that took place. Due to the dramatic and real-life content of documentaries, people find them interesting to watch and this is why they are so popular. They are available on all streaming platforms and your regular cable TV, however, if you're looking for a good documentary to watch we suggest checking out Netflix's latest ones. Even if you think you've watched a lot of these on Netflix and are struggling to find a new one, the streaming platform is constantly releasing new ones for you to watch, so if you feel like you're in that situation where you don't quite know which one to start next then don't worry we've got you covered, as today, we've compiled a list of the best Netflix documentaries of 2022. The best way to watch these documentaries is on a large screen TV, mounted to the wall, click here for these services.
The Tinder Swindler
This one really blew up when it came out due to the dramatic and social media aspect of the doc. a British real crime documentary that Felicity Morris directed that was made available on Netflix on February 2nd, 2022. The film chronicles the tale of Israeli conman Simon Leviev (real name Shimon Hayut), who used the dating app Tinder to meet people who he later emotionally blackmailed into supporting his opulent lifestyle under the pretence that he needed the cash to flee his "enemies." Posing as a rich Russian-Israeli diamond mogul, he used the Tinder dating app to contact women and tricks them into lending him money that he'll never repay, he would charm women, buy them expensive gifts, and take them on private jets that their money would've paid for. He would later make up another lie about how people would be after him and he needed more money to escape them. It's estimated that the Tinder Swindler made over $10 million from people across the globe, without much repercussion from the law. This was a real hit at the time it came out and is definitely one of the best Netflix documentaries of 2022.
Our Father
This is another real-life story that is even more shocking and evil than the Tinder Swindler! The documentary is actually about someone you'd call a literal father. The story behind this is insane, as one day Jacoba Ballard decided to take a DNA test one day, in the hope of finding one or two half-siblings from the same sperm donor. When doing the test and stumbling across seven matches, Jacoba quickly knew she had found a disturbing truth, which led to a whole other world of troubles, including an evil scheme involving a sperm donor and a certain fertility doctor. This shocking real-life story of siblings all with their parents being artificially inseminated by the same doctor, shows the Interviews of the victims which reveal a terrible tale, and given the way it is constructed, the stakes are rising rapidly. There is a lot of suspense because of what has occurred to many families. But even while we comprehend the struggle and the absurdity of it all, we also realise that being right does not necessarily equate to being right in terms of the law. This shocking documentary is a great dramatic watch and definitely one of the best Netflix documentaries of 2022.
Downfall: The Case Against Boeing
This is a documentary film that Rory Kennedy will be directing in the year 2022. The documentary explores the circumstances leading up to the crashes of Ethiopian Airlines Flight 302 and Lion Air Flight 610, both of which involved the Boeing 737 MAX and occurred within a short period of time, and the subsequent investigation. It does this by speaking with pertinent individuals and using archival footage. The movie takes the interviewees' side in attacking the capitalisation of Boeing, pointing out that the desire to surpass large rival Airbus caused the company to ignore component issues in the 737 MAX. The narrative looks at the two 2019 Boeing 737 MAX crashes that killed a total of 346 people and explores how Boeing may have been more focused on financial gain than passenger safety. This documentary is again a real-life incident that makes for interesting and dramatic viewing, making it one of the best Netflix documentaries of 2022.
Read More: What to Do in the Event of a Slip and Fall Injury