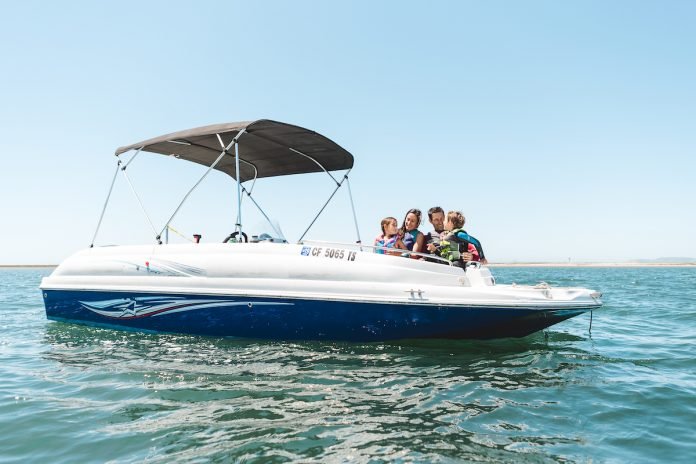 Last Updated on October 8, 2022 by
A boating community helps bring people together from various walks of life and geographically across different corners of the world in their shared love for boats and boating. This passion is the underlying glue that unites so many different people. Furthermore, these online communities help create bonds for life while also providing practical and useful information. Just like any society that has people with diverse experiences and level of proficiency, a boating community, too, is filled with people ranging from professional captains and crew, expert craftsmen, skilled sailors, and beginner boaters. Here, you can create social networks and seek response to your boating related queries of all sorts. Using features such as an activity feed and a boat directory, you can make the most out of this experience.
A very helpful feature of any boating community is the ability to post your own experiences. while partaking in the adventures and expeditions of others. You can give tips based on your own knowledge and seek consultation and innovative ideas to upgrade your own boat, its repair and maintenance, and enhance your boating skills. By getting multiple opinions, you can finally make a well informed decision of your own. Whether it is adding extra storage, tuning the motor, accentuating the deck, or introducing new-tech gadgets and gizmos, the possibilities are endless. It is like having an interactive yellow pages book dedicated to boating. Another, highly beneficial feature of a good boating community is the boat directory. Let us take a deeper look at this and understand what it is and how it helps.
What is a boat directory?
You must have heard of the Kelley Blue Book. It is the definitive database for buying new and used automobiles of various types and provides the typical listing price and price range for thousands of makes and models. Now, a boat directory does all this too, and much more. Here, you can find a wide variety of watercraft listed with specifications and other details that help you get a better understanding of the vessel and assess whether the price is justified or not. If you're thinking of buying a new/used boat or selling your own, a boat directory will come in very handy in either case. Let us explore some of the prominent advantages of using a boat directory.
What are the benefits of a boat directory?
If you are considering upgrading your boat to a newer model or buying a boat for the first time, then the boat directory can act as an online marketplace for you. Here, you can browse a vast number of listed boats to get ideas on your next model. If you are already clear in your mind, then you can narrow down your search, using the handy filters, based on parameters such as your harbor or harbors around you, specific boating club, type of boat, length, make and model and so on. By clicking on a particular boat, you can easily check out all its specifications and other information shared by the owner. You can also connect with them directly to know more and have your questions answered.
On the other hand, if you are thinking of selling your boat, here too the boat directory is an invaluable tool. By listing your boat here, you can advertise – for free – amongst the members of the community. You can post multiple pictures of your boat, add details and fun memories to attract potential buyers. You can also encourage fellow members to add reviews thereby increasing the visibility of your listed boat. People can contact you directly through the online forum, which will help you sort out the casual browsers from the actually interested parties, thus saving you both time and effort. Those that share your harbor or boating club can physically see the boat, too, to evaluate its condition.
Read More: Things You Will Need To Start Your Online Reselling Business
When you complete the purchase or the sale, it will be a direct one. Hence, you save big on the costs of advertising, marketing and also on brokerage and commission. Not to mention the additional time, effort and hassle. Furthermore, by listing your boat you can seek expert guidance from technicians and craftsmen on the forum. Taking their advice you can me small-ticket repairs and upgrades that can significantly raise the selling price of your boat and get you a better return in the bargain.
Conclusion
As you can see, a boat directory offers several advantages and conveniences. You can enjoy these benefits, from the convenience of your own home by simply joining an online boating community that has a comprehensive boat directory. While there is an abundance of options to choose from, keep in mind that the community you decide to join should offer the following features, at the very least:
Ease of joining:
ideally there should be no joining fee and you should be able to join by providing the bare minimum personal information
Platform for free exchange of ideas:
after all, the primary purpose of any social platform should be the ability to exchange ideas and experiences freely while adding to each other's knowledge. However, there should be proper protocols of communication that should be followed and victimization of any sort should be condemned.
Security of personal information:
the sharing of the experiences and other information should be properly safeguarded. Identity theft and misuse of personal information is rampant lately, and a good boating community should ensure necessary infrastructure is in place to protect its members.
Diverse collection of boats and boat owners:
the more the merrier. This is, surely, true in the case of a boat directory. Having a large set of members and boats listed is likely to enhance the experience manifold. It also gives you a broader range of boats to browse through (while considering buying) and a wider audience to reach out to (while selling your boat).
So, go ahead. Find a boating community to join and start browsing through its boat directory.