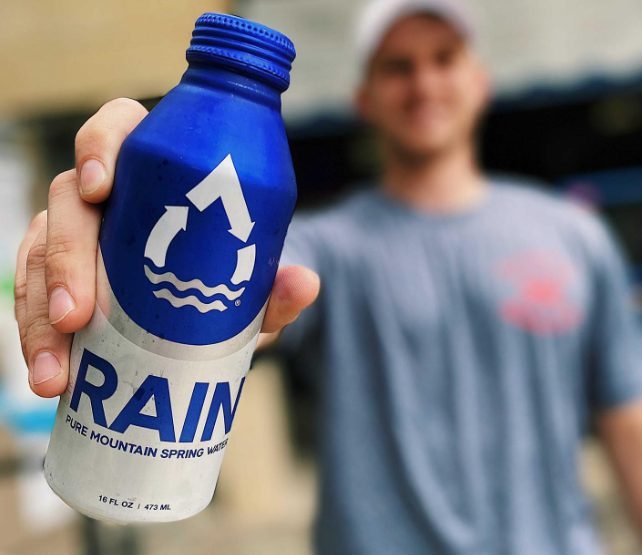 Last Updated on August 18, 2023 by
The use of plastic products has become so common nowadays that almost everyone relies on plastic products. From bottles to toys, and utensils everything is now available in plastic. But the fact that we often seem to forget that plastic is not renewable. It is not recyclable as other items. Which makes it an enormous threat to the environment and must be replaced sooner or later.
According to research, about 80 percent of wastage or Litter in marine and aquatic life is plastic. This proves why plastic is such a threat to aquatic life as well.
Decomposition of plastic:
It takes more than 500 years for plastic to decompose and that's why so many countries are involved in exporting their plastic wastage to other countries. If you would have dumped plastic today it would still cause problems for future generations and so on. That is why World needs to think of a better alternative and the best current alternative is to produce Water in aluminum cans. Aluminum is one of those rare metals that could be recycled infinite times. Countries like Brazil and Germany have proved how beneficial it could be for the environment if we could replace plastic with aluminum.
Companies like RAIN, Ever and Ever, is one of the best companies to provide aluminum cans and start this initiative. Ever and ever has also claimed to recycle 100% of aluminum by 2030.
You are probably wondering why aluminum is so highly recommended. Because it has the following advantages
1-Versatile plastic with aluminum
Aluminum is capable of adapting any design or shape given to it. Water in an aluminum can earlier had a threat of BPA toxicants but now even this threat is eliminated by companies like RAIN. However, since fashion is a huge part of our modern-day life, we can customize our water bottles according to any design we like.
2-Lightweight
If you are a traveler and always on the go then aluminum cans are for you. They are amazingly lightweight, and easy to carry, and the best feature about aluminum cans is that they can keep their content cold for a very long time. A company from the USA by the name of RAIN is manufacturing a resealable system as it will aim at consumers with average fast-paced lifestyles.
3-Corrosion Resistant
Aluminum has a protective coating outside itself. Whenever aluminum is in contact with outside air unlike other metals it doesn't fall victim to oxidation.
4- Storing Liquids
Aluminum has high airtight pressure and therefore it can store and protect the taste of liquid inside.
Read more: Everything You Need To Know About: How To Get Rid Of Frogs?
Conclusion
Although plastic has been in our use for a long time and it has damaged our environment to an extent that if we don't replace plastic with aluminum water cans sooner. Due to various disasters, our future generations won't be able to experience the beauty of this world
Read More: Things You Need to Know Before You Hire a British Governess.