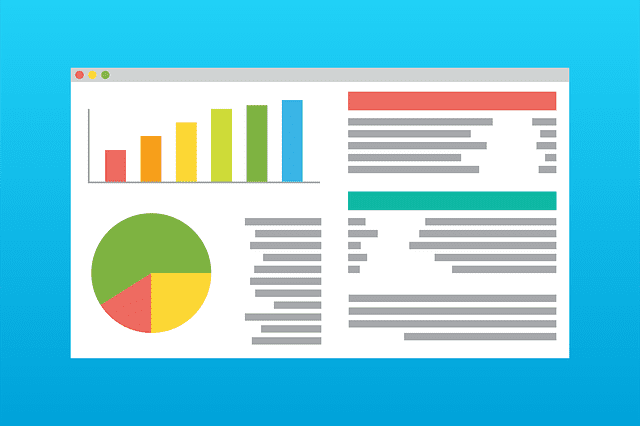 Last Updated on February 26, 2023 by
If you are using social media to promote your business or brand, social media monitoring is not a luxury. As the name suggests, social media monitoring is the process of keeping track of online discussions related to a certain brand or business. This is done through the use of an advanced social media monitoring tool to give you the insight you want regarding the keywords chosen for your online presence. You can take things to a whole new level if you combine monitoring with listening to your audience. Social listening helps you provide your audience with the right type of content they are expecting from you.
Difference between social media monitoring and listening
The two processes have many similarities in a way that makes some people use them interchangeably. But it is not the same process at all. You can think of social monitoring as a part of the social listening process. Simply, monitoring is tracking the mentions and collecting data about conversations related to your business all over the internet. Social listening, on the other hand, takes the collected data and converts it to analytic reports, metrics, and charts that can help you improve your social media strategy.
What to expect from applying the techniques of social monitoring and listening
One of the ways to benefit from efficient monitoring and listening is by revealing information about your content reach and reception by the audience. You will also know how people feel, react, and think about your brand once its name is brought into a conversation. The power of efficient social monitoring or listening won't stop at tracking your brand, but it can track your competition and entire business scene and industry trends.
Another great advantage of social media listening and monitoring is facilitating the process of finding and influencing representatives and ambassadors for your brand. A listening tool can give you stats on top influencers on different platforms who can truly help promote your brand without looking like a paid promotion.
Now that you are aware of the concepts of monitoring and listening, you would typically want to know the best tools in this field. Here is a list of the top 10 best tools for social media monitoring and listening:
1. SentiOne
This social media monitoring and listening tool is integrated with AI features. So, basically, it takes social listening to a whole new level. In addition to providing you with information about brand-relevant online conversations, SentiOne also allows you to study the performance of your competitors.
SentiOne is programmed to let you track keywords and search phrases related to your own business or other players in your market. Also, you can use it for tracking the whole business scene by inputting specific hashtags.
The tool is also able to analyze the performance of social media influencers, so you will find someone to be your brand ambassador on each social platform. You can see the collected data in the form of interactive charts that you can rely on in taking proper marketing actions.
The influence of AI technology is pretty obvious when you get to activate messaging bots to instantly reply to your customers whenever they message you. The tool allows you to manage multiple social channels through one dashboard, which reduces distraction and time wastage.
2. Sprout Social
Sprout Social offers a combination of social media management and monitoring. The tool is efficient in analysing social media mention data. It tracks online conversations on various sources all over the web. The tool allows you to improve your way of communicating with your audience through its listening features. Sprout Social's reports give you solid facts and conclusions about your social performance and the echo of your online campaigns. You can start using the basic plan of Social Sprout for $89 a month.
3. Buffer
It is considered one of the most affordable social monitoring and managing tools. Its basic package allows you to enjoy some reliable features without paying much. If you want to upgrade your features, you can find bigger packages. But generally, you will get to use the platform to make a content calendar and organize your content posting process. The tool provides you with processed and analyzed data that could help you take proper steps in marketing. The overall performance of the tool is fast, and the interface is very user-friendly.
4. Brand24
This social media monitoring tool works for the purposes of managing social media reputation. It lets you monitor your online presence and track your progress in approaching your audience. Like many other social monitoring tools, Brand24 provides you with analysis about the audience perception of your services and products. You can change the tool's settings to turn on notifications for mentions and conversations, including your keywords. Brand24 lets you find the right influencer to share your brand's message on their channels. There are 3 different packages for this platform. The cheapest one costs nearly 50 bucks per month. The most expensive version is available for 199 a month. The option of using a free version is available for 2 weeks.
5. Oktopost
This tool helps in various aspects of social media listening and management. The tool uses AI technology to do a better job of collecting and processing necessary data from different online sources. The target users of this tool are B2B companies and marketers. The tool makes communicating and understanding the target audience easier through advanced listening properties. From the same tool, you get to schedule, prepare, edit, and post content on your multiple social media channels. The tool supports only the English language and has been around since 2011.
Read more: 4 Tips for Choosing Managed IT Services
6. Tailwind
This tool is a bit different than all the others. It is a social monitoring tool that offers data collection and management for social channels. However, it focuses on image websites, basically Instagram and Pinterest. So, if you want to concentrate on monitoring your performance on Pinterest, this tool specializes in this matter. You can use Tailwind to schedule and publish content on Pinterest. You can also count on it in taking pulse after publishing and whenever there are mentions relevant to you.
Read More: How long should you wear headphones a day?