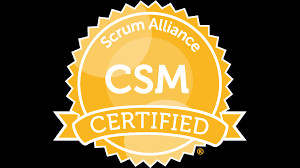 Last Updated on May 14, 2023 by
In a world where the competition to bag a job in business organizations is getting tougher daily, Scrum Master Certification will give you a competitive advantage. The key to a successful business is understanding the customer's needs and implementing the changes in that direction. If you wish to train yourself for bigger and better opportunities, enroll in Scrum training or a Certified Scrum Master Certification course.
Once you apply for the certification course, you will learn about the roles and responsibilities of a Scrum Master and how you need to mold those principles into your daily work life. The training course of CSM is available all around the country, and if you want to pursue your career in Scrum, Certified Scrum Master training would be perfect for you.
Get familiar with Scrum.
If you are a person who likes to solve problems and come up with solutions, joining Scrum should be your calling. Scrum is a type of software framework and with its help users can complete all the tough and complex tasks with easy solutions. Any business organization can use Scrum techniques to expand their firm and earn profit. Anyone can apply for the Certified Scrum Master certification course and boost their resume. You can be an employee and take up the CSM training course to get wider and better job opportunities.
A Scrum Master should know all the Agile principles and how to implement them in a task. This is because Scrum is the most widespread of all Agile structures. Getting trained in such frameworks will prove to be fruitful for your career. Scrum is a set of guidelines with principles and practices for team members. With its help, the teams will be able to deliver in short cycles, resulting in faster feedback and quick learning. In Scrum certification courses, you will learn about roles, items, and ceremonies related to Scrum. The CSM training is the Agile society's most helpful and knowledgeable certification course.
Benefits of CSM certification course
The Scrum Master certification course helps the candidates become self-assured, eager, and inclined to take charge of numerous tasks.
Develops a strong foundation: Applicants who join the Certified Scrum Master certification course will get to understand Scrum and all the Agile methodologies. You will get a clear idea of how to use the conceptions effectively. Because of this, a strong foundation is laid, and all the voids in knowledge are filled, resulting in you becoming an all-rounder.
Advantageous for the organization: Business organizations prefer Certified Scrum Master individuals as they are priceless assets to them. Certified individuals will make it easy to carry forward with the Agile methods and apply them in their projects. These learned professionals apply the Scrum techniques in a way by which you will get fruitful results.
Certification opens doors for employment: The employers get influenced and assured after hiring a certified employee. This is because a certified employee will know how to execute a job and be trustworthy in handing over the project. During Scrum Master vacancies, preference is always given to certified and skilled candidates.
Bags projects: Clients prefer organizations with Scrum professionals who are efficient and, most importantly, certified. The reason being fast delivery of products and maintaining quality.
How will the Scrum Master certification benefit you?
In today's world, organizations are looking for modernized techniques to fasten the processes, improve the relationship between different departments, increase customer feedback, and restructure work procedures. Using Agile practices, the work procedures can be organized to save both time and money. For this to happen, the organizations need Certified Scrum professionals. 
After completing your certification from a well-known academy, golden job opportunities flow, and your chances of growing up increase. Once you get certified, many windows open for you to explore and expand your career opportunities. Learning Scrum is essential because it believes in staying true to the organizations and helping them meet their needs.
Overview
Certified Scrum Master (CSM) is a highly regarded certification in the field of Agile project management. Obtaining this certification can provide a significant boost to your career prospects in several ways.
Firstly, CSM certification demonstrates your expertise in Scrum methodologies, which are widely used in project management. With this certification, you will be recognized as an authority in the field and will be able to apply these skills to manage complex projects effectively. This will make you stand out from other project managers and increase your chances of landing high-paying jobs.
Secondly, CSM certification provides you with access to a network of Scrum practitioners and experts. This network can help you stay up-to-date with the latest trends and best practices in the field. It also allows you to collaborate with other professionals, leading to new job opportunities and projects.
Finally, CSM certification is highly valued by organizations that use Scrum methodologies. A CSM certification on your resume will make you an attractive candidate for companies looking to adopt Agile methodologies in their project management processes. This can lead to better job offers, higher salaries, and job security.
Apart from that, if you want to know about Online Tuition For English then please visit our Education category.