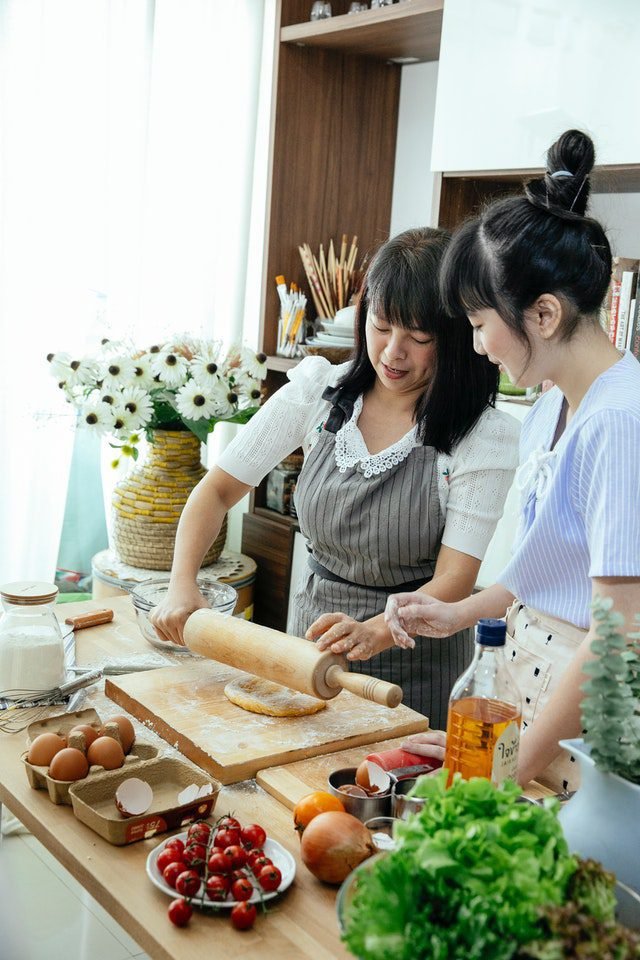 Last Updated on September 15, 2022 by admin
It can be hard to resist a treat in today's world of fast food, convenience, and value-for-money. Whether you're comforted by the familiar or inspired by new flavors and textures, you certainly don't have to deprive yourself of life's simplest pleasures.
Here, you will learn about different Cookie Dough recipes and ideas for your next big event!
What Are Good Cookie Dough Recipes to Try?
There are many cookie dough recipes to choose from. They all have unique flavor profiles. Some are sweet and chewy, while others are crispy on the outside and soft inside. The best part is mixing your favorite flavors and textures to create your unique recipe!
1. Chocolate Chip Cookies
This Chip Cookie Dough is one of the tastiest cookie dough recipes you will ever find! It's perfectly chewy and loaded with chocolate chips.
Ingredients
Half teaspoon of salt
1 egg
2 and ¼ cups of all-purpose flour
1 cup of softened butter
¾ cup of packed brown and granulated sugar
2 cups of chocolate chips
1 teaspoon of vanilla and baking soda
1 cup of coarse nuts
Steps
Step 1. Heat the oven to 190 degrees Celsius
Step 2. Mix the salt, flour, and baking soda in a bowl and reserve for later
Step 3. Beat the sugar and softened butter using an electric mixer using a large bowl
Step 4. Mix using a spoon for a minute until it turns to a fluffy consistency
Step 5. Scrap the bowl sides occasionally
Step 6. Beat vanilla and egg
Step 7. Stir in the flour mixture until it's blended
Step 8. Stir in the nuts and chocolate chips
Step 9. Grease the cookie sheets and drop the dough using a tablespoon (1-2 inches apart)
2. Peanut Butter Cookie Dough
These peanut butter cookies are an excellent way to satisfy your sweet tooth. They are like eating peanut butter but in a cookie form.
Ingredients
Butter
Peanut butter
Granulated and dark brown sugar
All-purpose flour
Kosher Salt and Seasalt
Peanut butter chips
Vanilla extract and milk
Steps
Step 1. Microwave the flour until 71 degrees Celsius
Step 2. Bake it in the oven
Step 3. Beat the peanut butter and butter in a large bowl using an electric mixer
Step 4. Add the sugars and beat again
Step 5. Add mix, vanilla, and salt, and keep mixing
Step 6. Add the flour and the peanut butter chips to the mixture
3. Oatmeal Cookie Dough
Oatmeal cookie dough is a delicious treat that you can eat without guilt. Here are the ingredients you know and how to make it:
Ingredients
1 cup of white and brown sugar
2 eggs
2 cups of all-purpose flour
1 teaspoon of vanilla extract, salt, and baking soda
1 cup of softened butter
3 cups of instant oats
Steps
Step 1. With the creamed butter, and brown and white sugar in a medium bowl, beat the eggs one at a time and add vanilla
Step 2. Mix baking soda, salt, and flour and stir into the creamed mixture
Step 3. Mix with oats
Step 4. Cover and refrigerate the cookie dough for 60 min
Step 5. Preheat the oven to 190 degrees Celsius
Step 6. Grease the cookie sheets
Step 7. Roll walnut-sized dough balls
Step 8. Place them 1-2 inches apart on the sheets
Step 9. Flatten cookies using a fork coated with sugar
Step 10. Bake for at least 8 to 10 minutes in a preheated oven
Read more: Is it healthy to eat Oatmeal at night?
Enjoy a Tasty Treat Now!
Cookie treats are a great way to add fun and excitement to your next party or get-together. The best part is that they're easy to bake, and all you need are a few ingredients and your creativity!
Read more: Lemon bliss cake with its characteristic and recipe