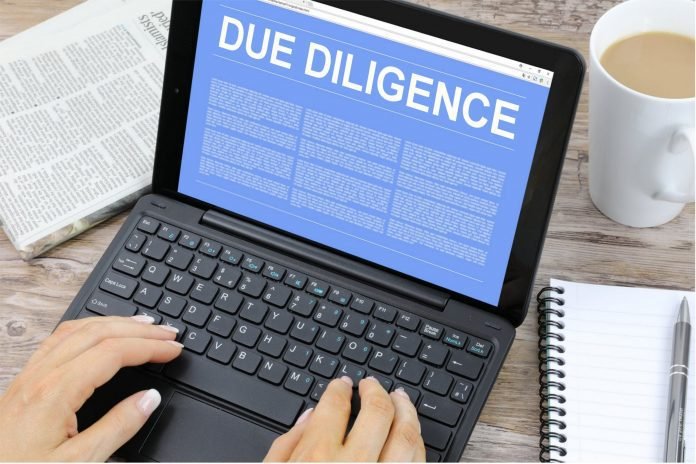 Last Updated on January 16, 2023 by Umer Malik
Imagine that you're an associate at a consulting firm who's just been handed their first project. Your firm wants to understand professors move to other colleges. For this purpose, interviews need to be conducted with professors across the country. Your task is to collect all this data in a short time frame. It's your first project and you've got to perform. What do you do?
This is where due diligence comes into play. In this article, we look at the meaning of a global B2B due diligence surveys and how it can help companies in their decision making process.
Due diligence can be any kind of audit, review or fact checking done to verify the details of a transaction or business decision. The purpose of performing due diligence is to avoid risk in different types of situations such as an acquisition, a buyout or the launch of a new product.
On the other hand, A global B2B due diligence survey also referred to as a Due Diligence Questionnaire is a set of questions made to assist a business analyze various aspects of a decision such as an M & A, expansion, market entry or partnership decision.
The main reason to perform a global B2B due diligence survey is to reduce uncertainty. Due to the nature of information collected, a survey streamlines and simplifies the process of data collection, acting as a one-stop shop for all data needs. It also renders the process easier and more efficient.
Check out this blog post if you want to know how to conduct a global B2B due diligence surveys.
Below we explore five ways in which a global B2B survey due diligence can be useful for a company making a business decision:
Save potential reputational and financial loss
Any business decision is characterised by high risks and rewards. As mentioned above, deals require significant amounts of money and usually last for a long time. If the global B2B due diligence surveys are amiss and the decision doesn't yield the desired results, it can lead to reputational damage. Having already lost money, the company loses their brand perception and customer loyalty.
High stakes
Businesses always carry some degree of high risk, high reward situation. Heavy sums of money can be blocked for a very long time with no recourse. A global B2B due diligence surveys bring down some of those risks and reduces uncertainty. If decision makers see a lot of red flags in a decision they can avoid it and save themselves from loss. Additionally, business decisions inherently involve numerous people such as employees, customers, suppliers and other stakeholders. So, it is important to ensure their interests are kept in mind and surveys can help a business do that.
Gage Customer perception
A global B2B due diligence survey is an excellent tool to gage what your customers think about a new business decision. For instance, if the business is venturing into a new product line or service but is unsure of how it will be perceived, it can turn to surveys. This can help the business make an informed decision as to whether or not they want to venture into that array. Marketers can then use the information gathered from surveys to build customer personas and enhance the customer buying experience.
Kellog's example best illustrates this point. The company was considering launching a new product called crunchy nut clusters. Prior to the launch, they gathered a focus group of customers and collected data on their tastes and preferences. They then designed vision boards with product ideas and details. A huge number of consumers analysed the boards before numerically rating each idea on a scale.
Once they chose the best idea, they made a prototype recipe which was again modified based on incremental qualitative and quantitative data. The final packaging for the Crunchy Nut Bites was also run through by the consumers.
Tool to assess employee satisfaction
A global B2B due diligence surveys not only useful in external business decisions. Sometimes, it can also help assess causes of poor employee retention or ways to enhance the recruitment process for candidates. By using these surveys, businesses have a powerful way to get employees to buy into the brand.
Read more: Top New Miami Companies
Driving growth and sales
A global B2B due diligence surveys help to avoid common pitfalls and risky business deals. Through this process, the business builds a track record of successful deals. This significantly improves the business' footing in their respective industry.
At GrapeData, we try to bridge the information gap between the people on the ground in emerging markets and the financial industry. Even though GrapeData is industry agnostic, some of the areas they focus on for global B2B DD surveys are Technology, Software, Healthcare, Education, Infrastructure and more. Additionally, they actively source and recruit hard-to-reach B2B decision-makers and niche B2C populations on a global scale. Their dedicated team of professionals can compile all the questions you would like to ask, script and program the survey for you. Moreover, the most important part of getting high quality respondents will be executed in the best possible way.