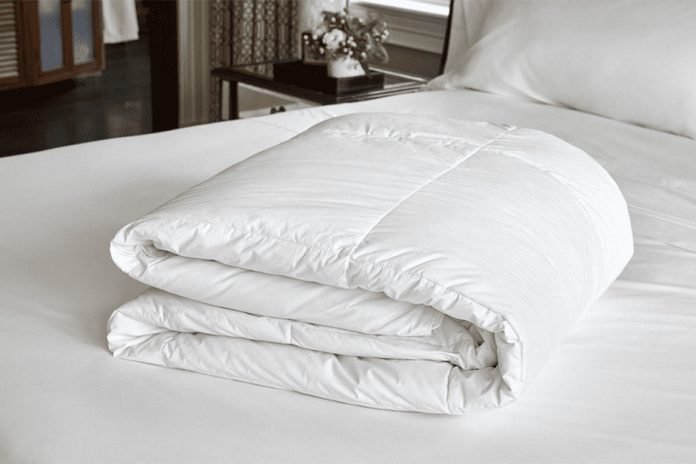 Last Updated on May 11, 2023 by Umer Malik
Are you worrying over stained duvets and yellowed duvet covers because you do not have a washing machine at home? Well, then you can quit worrying right away. Duvets can be cleaned easily without using a washing machine. That's right! You do not need to invest your precious salary in a washing machine just for cleaning a duvet. You can do the cleaning work at home simply by hand washing the duvets and duvet cover with water and detergent powder. If you are still not feeling too sure about it then you can always opt for the duvet cleaning service offered by Hello Laundry. Hello Laundry is renowned across London for providing the best and most affordable laundry and dry cleaning services. Nonetheless, if you would rather wash your duvets at home without using a washing machine then you are at the right place. Read on to know more about cleaning duvets by hand at home.
Different ways of washing duvets at home
Duvets are usually bulky in size and volume. As such, cleaning duvets in washing machines is very tricky. Due to the difficulties in cleaning duvets, people often continue to use soiled duvets for months. It is very unhygienic to use duvets for weeks and months without cleaning the stains and dirt. Duvets absorb sweat, oil, dead cells, and body fluids, and hence become a breeding ground for bacteria and other germs. Cleaning duvets regularly is essential for staying safe against skin diseases. Check out the ways described below in which you can wash duvets without using a washing machine:
Dry clean the duvets
Most duvets are filled with sensitive fibres such as wool or feathers. Such duvets of delicate fibres should be dry-cleaned with chemical solvents. Check the label for instructions for dry cleaning the duvets. Dry cleaning the duvets not only helps in getting rid of the absorbed sweat and body fluids but also works well with stains. One can eliminate the most stubborn stains caused by the spillage of food and drinks simply by dry cleaning the duvets. It may not be easy to dry clean duvets at home. In such a case, one may visit local laundrettes to hire professionals for dry cleaning duvets.
Conduct localised cleaning by removing stains and spots
If your duvet is clean and only needs a spot treatment then you may skip cleaning the entire duvet just to get rid of a few spots and marks here and there. The best way to erase the stains is to wash the stained region with a solution of baking soda and water. Simply mix four tablespoons of baking soda with one-fourth a cup of water to prepare a thick solution of baking soda. Use a soft-bristled brush and scrub the stains off with the baking soda solution. If the stains are too tough then you may purchase stain remover chemicals online to make the duvets spotless again. Dampen the stained region of the duvet by spraying a little water all over it. Now apply the stain remover chemical to the wet region to get rid of the stains. Aerate the duvet in the Sun for drying. For stubborn stains, you may avail of a duvet cleaning service in London.
Visit a laundrette
You probably have already realized by now that it is impossible to wash a bulky duvet in a small washing machine. However, you can always carry the duvet to a nearby laundrette to wash it in one of the huge washing machines of the laundrette. That's right. Laundrettes play home to a host of industrial-sized washing machines. Most laundrettes charge only a nominal amount for providing duvet cleaning services. However, it is recommended to check the label of instructions before tossing the duvet into the washing machine. Make sure that the duvet is not of delicate fibres like wool or feathers before washing the duvet in the big washing machines available at local laundrettes.
Clean the duvet with a mattress cleaner
Mattress cleaner spray works wonders when it comes to cleaning duvets. If your duvet has become dirty and smelly then spray it with a mattress cleaner to beat the odour and render it clean. Cleaning the duvet with a mattress cleaner also helps in brightening the colour of the duvet.
Hand Wash the duvet
Handwashing the duvet is the most fundamental way of keeping the duvet and duvet covers clean and tidy. However, hand washing duvets at home can be quite exhausting. For washing duvets, fill a sink with plain water. Add a few tablespoons of mild detergent soap to the water and stir it to make the water frothy with soap. Dunk the duvet in the soapy water and let it stay for about half an hour. Hand Wash the stained areas and then press the duvet carefully to remove the excess water. Rinse the duvet again in clean water to remove the soapy suds and bubbles. Aerate it in the Sun to dry.
Conclusion
Cleaning duvets at home without a washing machine is pretty easy. All that you have to do is purchase a couple of chemicals and invest in a good quality detergent powder. However, if the task of cleaning the duvet seems too laborious for you then you can hire professionals to avail of divet cleaning service at low costs.
Apart from that if you want to know about A Closer Look: Best Mattress for a Murphy Bed then please visit our Lifestyle page