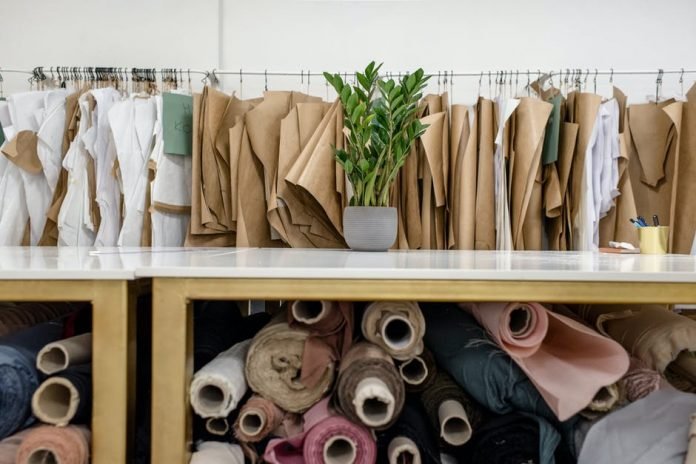 Last Updated on August 13, 2022 by Umer Malik
Self-storage and other storage solutions are becoming a rare currency these days, with people's demand outpacing the current market supply by far.
Yet, whether you're looking for home storage solutions or office storage solutions, you'll find that these solutions tend to merge more often than not. Therefore, you might be unaware of different storage solutions focusing only on home-based or business-based solutions.
But, no worries. Keep on reading for our full breakdown of the eight different kinds of easy storage solutions that can work for either the smallest spaces or massive warehouses. We've got you covered.
Setting the Right Storage Foundation
Let's start with some tips on properly preparing your items for storage and your local movers. You'll want to begin with packing correctly.
It may sound obvious, but we cannot emphasize this enough. When stacking boxes and containers, ensure they're secure by filling each one with extra material to keep them from shifting.
Also, don't cut corners. Invest in new boxes that are strong and structurally robust. As necessary, use bubble wrap, crumpled newspaper, or mattress covers to protect fragile and breakable items during shipping.
A cold, dry, and dark place are ideal for storing your clothing in plastic bins or wardrobe boxes. Now, you're ready to explore the types of storage solutions.
1. The Most Common of Storage Solutions: Static Shelving
Static shelving is a popular warehouse storage option because of its ability to remain in one place. As each shelf may support up to a few hundred pounds, static shelving is a better option for lightweight merchandise. Items that need to be replenished regularly may be more effectively stored in this sort of storage system.
You cannot utilize static shelves with forklifts; thus, you must do inventory placement and organizing hands. Wide-span shelf systems are an option if your inventory is enormous and heavy.
2. Mobile and Portable Shelving
Were you trying to squeeze in more objects into less area? Static shelving is comparable to mobile shelving because inventory has to be manually selected.
To maximize storage in a smaller space, mobile shelving stands out. You may hire a warehouse design company to help you set up portable shelving storage.
Rail systems support the carriages that hold the shelves in this storage system.
Because fixed aisles are no longer necessary, inventory may be accessed more efficiently, resulting in higher efficiency. You can speed up the whole train system by automating your tracks.
3. Carton Flow Racks
Product is stored in cartons on a racking system known as a "carton flow rack" (hence the name). The shelves have a slight incline to them.
This slope allows the next carton to roll toward the front of the rack and occupy the space left by the one removed when the front carton is taken from the rack.
For fast-moving or first-in/first-out (FIFO) operations, carton flow racks are often employed
4. Multiple-Tier Race Tracking
If you have a lot of little products in your stock, this storage solution should be your first pick. The purpose of multi-tier racking is to maximize available vertical space.
This storage system has the benefit of being adaptable. Thus, you may use it in almost any setting. The more efficient it is, the more money it will save you.
This is because each layer must be intelligently arranged and the inventory packed as tightly as possible.
5. Mezzanine Flooring Storage
If you can afford it, mezzanine flooring is one of the most space-saving and efficient warehouse storage options.
You should utilize mezzanine flooring if you need to add more space to your warehouse over and above what's already there. It is also excellent for inventory that does not rotate often. Keep in mind that this storage solution may need the installation of lifts and conveyors.
6. Wire Partitions
If you want to convert a place into a warehouse at a lower cost and with less hassle, consider using wire dividers. Wire dividers are a better option than more rapidly erected, relocated, and dismantled.
It's also handier since you'll be keeping goods that need a high level of protection. You may also use wire partitions to create an office in your warehouse because of their versatility.
7. Racks for Bulk Items
You may store large items in warehouse bulk racks at a low cost. They're perfect for storing bulky items like reams of paper, tins, and other food containers.
Purchase specialized vehicle racks for the safekeeping of tires and other automobile components.
Consider employing vertical racks or bar storage racks if you are trying to store timber or long pipes. Based on your requirements, choose the warehouse bulk racks.
8. Cantilever Racking
The arms of a cantilever rack spread out from a single beam. Racks like this one are used to store large, oversized cargoes like trusses, lumber, and plasterboard. The upright, base, arms, and braces comprise the rack's four main parts.
It's straightforward to assemble industrial cantilever shelf racks, which you may use to store anything from pallets to lumber.
Additionally, the racks can store products vertically up to six meters, making them particularly useful for lengthy loads, resulting in shorter handling times and greater productivity. It is also possible to add more arms to provide more comprehensive storage needs.
Office Storage Solutions and More
If you've ever felt that your items tend to grow in volume when you're not looking, we can assure you that you're not alone in this dilemma.
We hope that our guide has shed some light on the eight different storage solutions you can mix and match to best suit your needs.
And, if you liked reading our article, then you'll love checking out our other tips and strategies in our lifestyle and business sections.
Read More: The Ultimate Guide to Nezuko Cosplay Costume Outfit and also Ideas.