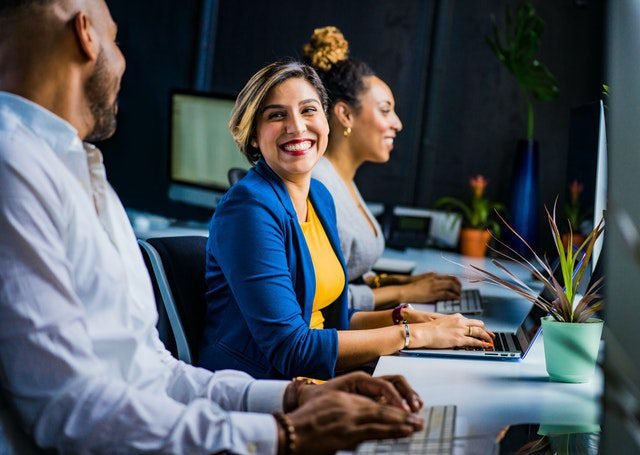 Last Updated on November 21, 2022 by
It should not be too hard to understand that one of the most important elements in keeping the workplace atmosphere healthy is to have maximum employee engagement by motivating them to perform and appreciating their contribution from time to time so that they stay productive and satisfied.
Professionals that work towards keeping the employees engaged by building proper communication between the company and the employees and through various other activities that will work in the interest of both the company and its employees.
Some important elements that will keep the employees engaged and keep your workplace healthy are discussed below:
Maintain proper communication
No matter how big or small your company is, communication is always the key to having a healthy workspace. Whether your employees are working remotely or traveling for work, you need to find a way to maintain proper communication with them throughout. Although you can use the traditional means of communication like emails, it won't hurt to modernize your approach a bit and go for things like podcasts, social media platforms, a personalized company app and many more.
Build trust and harness positive emotions among employees
While your workplace is going to be filled with both positive and negative emotions, it is important to understand which ones to focus on and to turn the negative ones into positive ones by providing proper support and developing trust among your team members. Make sure that you only make the promises that you can keep, make firm commitments and keep your team members updated at all costs so that no one feels left out.
Encourage and empower your team members
No one wants to work in a workplace where they are underappreciated or demotivated. This is why to have a healthy work environment, it is very important that you empower your team members by motivating them and keeping them well informed about your vision and goal. Knowing that they have an equally important role to play in the team will encourage them to work with extra enthusiasm.
Offer rewards and benefits
Offering bonuses to the employees and having proper workplace amenities like a break room, cafeteria, gym, etc. are some other important elements that will make the employees stay focused on their work while also having a time to relax. Providing time to time incentives as appreciation for their work will make them perform with more dedication.
Develop wellness programs
Wellness programs that give the employees preventive care, encourage exercise and emphasize on upgrading their knowledge are another important element that will help your employees grow in their field of expertise and stay focused in their work as they are assured that the company is taking the responsibility of their health and wellness. This develops a sense of security and encourages a healthy work environment.
If you or your business demands for such services then connect with an experienced Employee Engagement Firm that can help you maintain proper engagement standards and guide you throughout.
Apart from that if you want to know about Environmentally Friendly Dry Cleaning then please visit our Business category