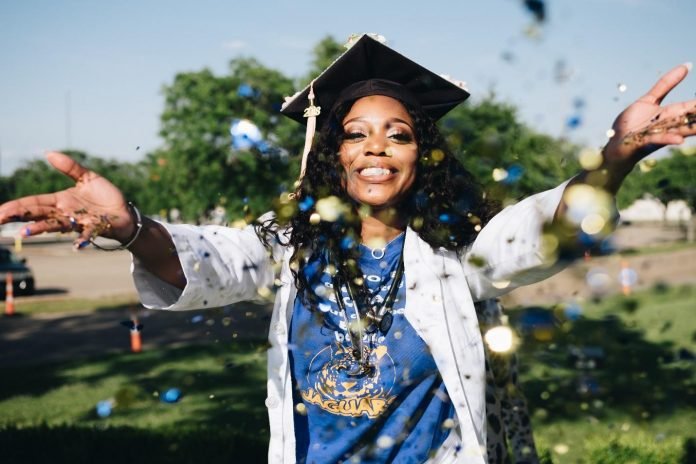 Last Updated on November 23, 2022 by
Having the ability to tailor your career to fit your interests is one of the many benefits of being a Nurse. Once you have your license, you can follow your chosen path. With the changing nature of health care, nurses have more possibilities to specialize in a particular area of medicine.
So before you begin your nursing career, you may want to consider these seven specialties.
1. Certified Registered Nurse Anesthetist
An anesthetist is a registered nurse who provides anesthesia for medical procedures. CRNAs may administer anesthesia by injection, inhalation, or oral administration.
Their primary duty is to determine how much and what type of anesthesia is required. In addition, they ensure the patient's comfort before, during, and after surgery. Assessing patients and offering them information about their surgery is also part of a CRNA's job duty. They also work alongside medical professionals to develop programming.
Nurse Anesthetists make an average of $192,850 per year, but others may earn significantly more. Your salary will depend on where you live and how long you have practiced. As CRNAs, you need to possess both technical and people skills.
2. Doctor of Nursing Practice
A doctor of nursing practice (DNP) is the highest level of professional achievement in nursing. The skills required for this career include clinical nursing skills, leadership skills, and organizational skills. DNPs are responsible for a variety of responsibilities. Besides providing direct patient care as a nurse practitioner, some of their other administrative duties involve developing healthcare policies, managing patient care, and population care.
The best part about this career is that you are not required to have any particular nursing specialization to enter it. No matter your specialization, you are eligible to apply. Simply enroll in an MSN to DNP online program and earn your degree without having to leave your current position.
An average DNP salary is $118,690. Those who hold a doctor of nursing practice degree are the highest skilled nurses and should already possess years of experience on top of the doctorate. To be successful in this position, a candidate will need leadership abilities, excellent communication skills, and, most importantly, experience working with patients.
3. Clinical Nurse Specialist
Typically, clinical nurse specialists work in a specialized area, such as gerontology or public policy, and provide patient care, research, and facility management.
Besides clinical practice, their role as a specialist includes various other job responsibilities, such as managing a team, teaching staff, analyzing data, and research.
A clinical nurse specialist typically earns $111,021. Those with a specialization in a particular area of health care and who feel they have what it takes to step into a leadership position will find this position attractive. You are both a jack-of-all-trades (when it comes to teaching and managing) and a master (for your clinical expertise).
4. Psychiatric Nurse Practitioner
Psychiatric nurses assess mental and physical well-being and make mental diagnoses. They work with individuals and groups to address mental health issues. In addition, psychiatric nurses might choose to work with specific groups, like children or the elderly. 
Some of their other responsibilities include conducting mental health assessments, providing outpatient or home-based care, and analyzing family risk factors. They are also responsible for conducting research and analyzing treatment outcomes.
Since the position of a psychiatric nurse is quite versatile, their starting salary is $146,243, an amount expected to rise in the future. If you are passionate about mental health and want to make a difference, you should consider becoming a psychiatric nurse practitioner.
5. Certified Nurse Midwife
Certified nurse-midwives (CNMs) provide health care to women. The services include gynecological checkups, prenatal care, and family planning. Though many people associate a CNM with birth, these professionals do more.
The list of tasks they handle daily includes women's health care, family planning education, counseling, STD prevention, help with pregnancy and childbirth, and care for newborns during their first 28 days.
A certified nurse-midwife earns an average salary of $104,153, much higher than the national average. Certified nurse-midwives should be passionate about the health of women and their families.
In light of the intimate nature of this role, a nurse-midwife must have excellent interpersonal skills. Those who succeed in this career generally have a natural inclination toward the role. If you think midwifery is your calling, you may want to look into this well-paying and deeply rewarding career.
6. Pain Management Nurse
Patients who suffer from chronic or severe pain can benefit from mind-body interventions from a pain management nurse. A member of the pain management team helps to make the patient's quality of life better.
The primary responsibilities of a pain management nurse include teamwork, advocating on behalf of patients, assisting patients with medication access, explaining pain scales to patients, and supplying medication to special populations.
A pain management nurse makes an average salary of $100,491 and has a 9% job outlook. This exceeds the national average of 5% earnings.
Pain management nurses must be compassionate. Chronic pain patients are on the rise, yet pain medicines are controversial. Therefore, the ability to make informed decisions is essential.
7. Nurse Administrator
At a healthcare facility, nurses work under the supervision of a nurse administrator. An administrator instructs nurses and schedules their work. They include managing the nursing staff, implementing nursing protocols, budgeting, planning nurse schedules, and evaluating performance.
Nurse administrators earn a median salary of $95,876. The number is predicted to grow by 18% by 2029. Therefore, healthcare workers are in greater demand than ever before. If you are a nurse who wants to move into a leadership role, a nurse leader position may be right for you.
Conclusion
Consider your specialty interests as you begin your nursing career. Some practice areas do not involve direct care, such as Informatics, Risk Management, and Health Policy. Learn more about these fields by contacting the appropriate organizations. In addition, remember that nursing allows you to change careers, so if your initial choice is not right for you, keep looking.
Read also: How to Earn More as a Nurse: Tips to Boost Your Income