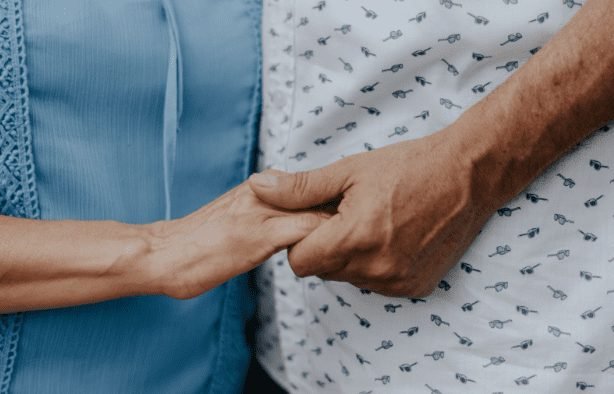 Last Updated on September 6, 2022 by husnain
Undergoing surgery can be a guaranteed way to address your knee pain directly and ultimately ensure comfort. However, this does not change the fact that any surgical procedure could be daunting to think about. Even if your knee surgery is scheduled with a trusted surgeon, you could feel anxious about the operation's upcoming date.
The good news is that surgery does not have to be frightening. Instead, it can be a thrilling time to look forward to having much less pain or even being pain-free. It comes down to preparing yourself mentally in effort to prevent unnessesary stress.
According to ROM Technologies (ROMTech) experts, things have changed drastically over the years. In the earlier years of orthopedic surgery, patients stayed in the hospital much longer. More narcotics were being used, a lot more IV pain medication and patients were less mobilized.
Knee surgery now days is more safe thanks to technology. A more ambulatory model is used, where patients get up and around with fewer narcotics. Bearing that in mind, below are some guidelines that you can use to mentally and emotionally prepare yourself for your future knee surgery.
Educating Yourself
Prepping for surgery is comprehensive and involves educating yourself about this major procedure. Understanding what is going to take place, what is to be expected, and how the surgery is going to affect your life will help you be prepared.
Education is a massive part of the process. Some doctors like to have their patients consult with a physical therapist ahead of the surgery, and hopefully, with the same therapist they will be seeing later on.
Physical Therapists can help the patient understand what they can do to have a faster recovery and what devices can help with that. ROMTech's PortableConnect are among the most modern technology for knee and hip patients rehabilitation.
The education phase could also include walking up and down the stairs ahead of time with a crutch or cane to figure out how to manage at home.
Pain Management at Home
It is essential to remember that each individual and their recovery period can be different but there are various ways in which you can manage pain. Over-the-counter painkillers like ibuprofen and paracetamol, along with non-steroidal anti-inflammatory drugs (NSAIDs), could require a prescription.
Included among other things that can help with pain management are:
Using a TENs machine
Using a hot water bottle or heat pad, or using a cold compress or an ice pad.
Massaging yourself to stretch and alleviate tight muscles. Some individuals have found that using a foam roller relieves tension and stiffness.
Investing in rehabilitating orthopedic devices like ROMTech's PortableConnect and others to help alleviate pain and speed up the recovery process
Keep Being Active
Exercising regularly, even for short periods of time, can assist in easing pain. Helping your muscles become more robust, assisting your body in recovering after surgery.
In addition, it will enhance mobility which can assist with everyday movements around the home – from taking a shower, walking up and down stairs, to dressing yourself.
If your physiotherapist or physician gave you specific exercises to help prepare for surgery, it is best to stick with those. Learn to listen to your body, and if it is too painful to walk, try swimming, chair yoga, or another activity that feels more achievable.
Suggestions to help in your recovery:
Sit up and stand up straight to practice good posture
Avoid sitting in low chairs to lower stress on the knees when sitting and getting up
To avoid stiff joints, move around every 60 minutes or so
Avoid running and other impact-loading activities
Use Bracing, Orthotics, and Other Self-Help Devices for Support
It may be difficult to accomplish simple tasks when your joints are hurting. Talk to your physical therapist or doctor about self-help devices that can provide you with assistance.
Crutches, canes, walkers, and other support devices could help you with discomfort and pain. Find out if your doctor believes these could help you.
However, be sure to listen to your doctor and their expertise on these support devices as you do not want to become too reliant on such devices as they can cause other problems when used for a long period of time.
A better solution may be educating yourself and using self-help devices that can help you rehab at home. ROM Technologies has developed and patented a rehabilitation device to make recovery easier and faster, all in the comfort of your own home.
ROMTech's PortableConnect allows patients to perform light, therapuetic movements, all within a comfortable range of motion. This device is prescribed by doctors and allows patients to connect with their physician through telehealth technology.
There are many options for recovering from surgery, be sure to discuss all of your options with your doctor and find what's best for you.
Discuss Prescription Medications with Your Doctor
Prescription medications could be helpful if OTC medications are ineffective in reducing stiffness, pain, and swelling. Talk with your doctor about these, and they will be able to provide expert guidance.
ROMTech's Solution For Rehabilitation: The PortableConnect
Learning about this device before your surgery allows you to consult with your doctor about the possiblity of using ROMTech's PortableConnect post-surgery, as it has to be prescribed by a physician.
What Is The PortableConnect?
The PortableConnect is a rehabilitation technology that has been developed and patented by ROM Technologies to help with knee and hip orthopedic surgery recovery.
It is a device that allows for light, therapuetic movements, in a comfortable range of motion to help patients recover from surgery in the comfort of their own home with the direction of their physician.
Read More: 4 Online Clothing Shopping Errors and How to Avoid Them
How To Use It And The Results
Once the device is prescribed, a technician will deliver the device to your home and customize it to your needs and show you how to use it.
Typically treatments last 3-6 weeks with a patient using the device 3-5 times per day. ROMTech's PortableConneciton tracks all aspects of your recovery, including your range of motion and shares that data with your doctors so that they know how your at-home recovery is going.
Overall, the ROMTech device helped 50% of patients recover faster, helped them exceed thier pre-op range of motion in just 2 weeks, and over 80% of patients reported less pain.
Read More: Following the Yellow Brick Road: How to Choose the Major For You