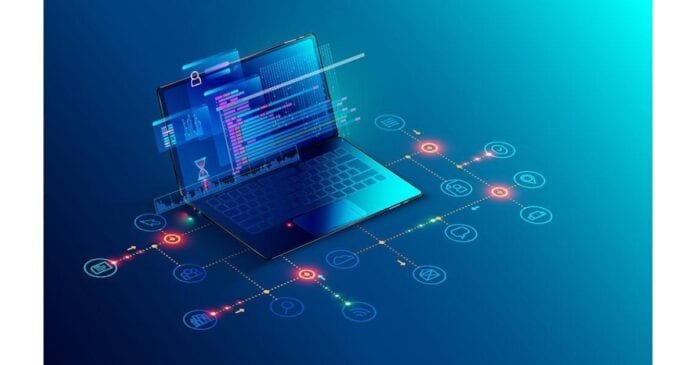 Last Updated on February 15, 2023 by Faiza Murtaza
Feather Trim Pajamas – the Highlight of Most Fashionable Emily in Paris Outfits
Nowadays, fashion is everywhere. The trends are being dictated not only by designers and models. Our style is also hugely influenced by all kinds of media: TV shows, movies, musical videos, and even social media networks like Instagram and Tik Tok. Therefore it's not surprising that stylists tend to put more thought into compiling enthralling stylish outfits. There's also a tendency of engaging with more new and unique brands. Not only does this give the young fashion labels their deserved recognition, but it also allows for all the fashion-lovers to find something refreshing for their wardrobes. That's exactly what the stylists of a popular Netflix show did when creating Emily in Paris outfits.
The somewhat recently-released last season of the show was filled with interesting fashion choices. A lot of it was due to the changes in the costumes department. When the new stylists stepped up, they decided to bring their fashion game even to a higher level. Bold color combinations, amazing patterns, motley jackets and bags, and elegant feather trim pajamas. So many different kinds of clothes and styles, that it was definitely surprising to see them all combined so well in one show. However, the modern fashion world is very versatile. There's a lot of room for experimentation. It's even encouraged to try out new things, combine even opposite styles, and style the most statement-like outfits. And even with such tendencies, the fashion scene still values elegance and taste. So, it's not that much about what exactly you do with your clothes, but how well you do it. You can simply play around a little bit with your favorite feather trimmed pajamas, add a bit of jewelry, and a jacket, and you will create the most majestic outfit.
Fashion Trends That Might Catch Your Eye
Of course, not everything you see in the media is worth trying. Some things you might not even like. And yet, of course, we all have different tastes, so something your friend finds astoundingly stylish might not seem such to you. The Netflix show Emily in Paris showed that there are as many opinions as there are people. Not everyone liked what they saw on the screen in terms of fashion choices. Nevertheless, most of the outfits received the approval of the audience. One of the looks, that everybody seemed to agree on being quite elegant and endearing, was feather trim pajamas worn by the character Mindy played by Ashley Park.
The blue not-so-sleepwear set is a design made by a well-known Ukrainian fashion brand Sleeper. The vintage-inspired look couldn't fit more perfectly into the settings of the show. Its elegance and chic might be what caught the eyes of the stylists. Everything from the color and lipstick red tonal piping to milky-colored detachable feathery cuffs make these pajamas worth being worn by Emily in Paris herself. Especially considering her kind of lifestyle, it's quite surprising that she didn't choose to have one of such things in her wardrobe. Well, luckily, Ashley Park's character Mindy proved to have a well-thought-out collection of outfits. Because with all the adventures and events that these characters have, it's an advantage when there is a look that could be worn from the bedroom straight to a party or an official event. And that's what these feather trimmed pajamas are about: comfort, practicality, and convenience.
Read More: Live life with confidence with waist trainer vendors
What is Sleeper?
The Ukrainian brand Sleeper has been on the market for 8 years now. The fashion label became well-known because of their black and white feather pajamas. They wanted to create a niche of clothing that would be comfortable enough to wear at home and looked smart enough for wearing to parties. The idea quickly gained a lot of success. Sleeper made a name for itself on the fashion scene and gained quite a fan base. Even celebrities such as Rihanna enjoyed these outfits. However, the brand decided to continue to perfect its clothes. They added a few details, and boom — the Party collection was born. The trend for Pajama with feather cuffs started to take over the world of fashion.
However, now Sleeper is a more versatile label. Besides the white feather pajamas you can also find a whole lot of:
gorgeous dresses;
loungewear and athleisure sets;
jumpsuits;
and even swimsuits.
The brand has even created a collection of astounding shoes distinguished by the highest levels of comfort and sophistication. It's true that now almost anyone willing to try out new things in their style can get what they want from Sleeper.
Read More: Tattoo Over Scars Before and After – Everything You Need to Know
What Influences Your Style?
It was already mentioned that most of the modern fashion preferences come from media influence. One can change one's style after the end of a favorite series, or after scrolling through the Pinterest feed. We may even consider switching to the style of our favorite singer or movie star. Moreover, even being as independent of a thinker as you could be, society can still have an impact on your choice of outfits. It might be noticed through the popular fashion trends or judgments voiced by your close social circle. However, all of the factors mentioned above don't help with making "the right" fashion choices.
And it doesn't change the fact that we are constantly being thrown at with a whole range of styles, designs, colors, patterns, and specific trends. So it's no wonder that it sometimes might get hard to choose something particular. So the process of finding yourself in this whirlwind of fashion ideas will take some time. However, the time you take doesn't matter. What matters is that you find your authentic self and get an opportunity to represent this through personal style.
Read More: Botox vs. Laser Hair Removal: Which Is Right For You?