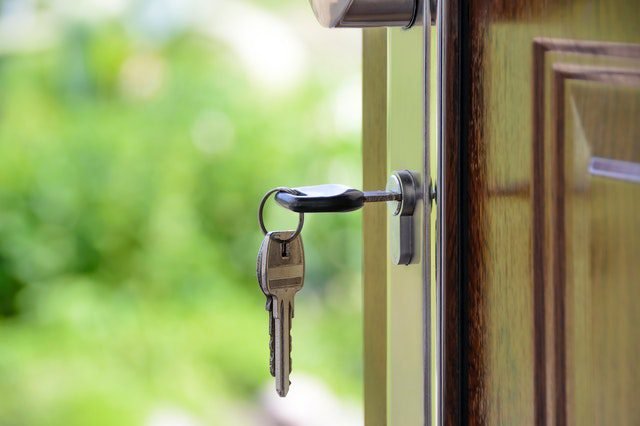 Last Updated on March 6, 2023 by Hassan Abbas
Did you know a lot of people are shopping for houses right now, making it hard to buy? If you need some tips on how to buy a home, we can help.
In this guide, we'll go over tips for buying a home. You'll learn how to know you're ready to buy a house and what paperwork to get in order.
Want to learn more? Keep reading.
1. Are You Financially and Emotionally Ready?
You might have your finances in order and save a decent down payment. Buying a house is a significant commitment, even if you're buying a starter home. Consider if you're emotionally prepared for this next step.
Before making this step, consider your goals for the coming years. Would you like to buy your house with a partner? Are you both on the same page about your finances?
Will you need to move to work? Would you like to start a family?
2. Understand Your Financial Ability
Choosing to buy a home is a significant financial decision. Before you move forward, with the home buying process, ensure your finances are solid.
Use a home affordability calculator to understand your budget. Consider your debts, income, location, and the down payment amount.
You can see how your mortgage payments add up and how your finances will look differently.
Understanding how much you can afford will help you during the home buying process. You won't overspend and go home broke.
3. Improve Your Credit Score
A solid credit score will help you lower your mortgage interest rate. You should understand the mortgage options for your particular score.
If you have a low score, wait on buying a house. Instead, take steps to improve your credit score.
4. What About Your Down Payment?
Once you understand how much you can afford, you'll want to figure out how much to save up. 20 percent down payments were typical in the past. Today, buyers choose to put down a smaller payment.
A smaller amount needs less money upfront. You'll have to cover mortgage insurance, however. The kind of home loan you use will also impact the minimum down payment.
Are you a first-time homebuyer? Consider researching your state's first-time homebuyer program. Sometimes, you'll receive down payment assistance or other financial help.
Set aside money for more than the down payment. You'll need to pay for closing costs. You should also expect unexpected repairs and set aside money for this.
5. What Do You Want?
As a shopper, you should determine your list of wants and needs. When you begin browsing the homes for sale, you'll have an easier time crossing certain ones off your list.
For example, do you want a home with an ensuite for your in-laws? You might want a condo in a populated area, so you don't need to worry about maintenance.
Where would you like to live? Will you stay in your current state? You should think about your preferred neighborhood. Assess things like property taxes and homeowner association fees.
Is the area safe? Are there cute cafes and green spaces? What about the school district? Even if you don't have kids, the school quality will affect your home's value.
6. Will You Buy a Fixer-Upper or Move-In Ready?
You should also determine if you're open to buying a fixer-upper as you search. If you and your partner have the skills to repair a home, consider this option.
Many homeowners have taken on learning how to refurbish and refinish their homes. Check out these listings on URB Chicago.
Are you in a competitive market? Your property needing TLC might help you buy a bigger house later. A fixer-upper will need work and cash to make it more livable. Make sure you have the resources available.
7. Get a Preapproval
Since you understand your budget and what house you seek, you'll need a mortgage lender. There are lenders at banks, credit unions, and nonbank lenders.
As you research lenders, think about the kind of loan they offer. If you want an FHA loan, find the right lender. Look at how their rates compare with today's current mortgage rates.
What are the closing costs, and compare the mortgage origination fees? You can find this information on most lenders' websites. Talk to a loan officer to get specific numbers.
8. Work With a Real Estate Agent
If you have a preapproval, reach out to local real estate agents. An agent with tons of experience will help you navigate the home buying process.
A reputable agent will also understand the local market. They can help you through the process and when times get tough.
During a competitive market, a lot of buyers lose out on homes they love.
You can now hire the Gobend real estate agents who can support you through these challenges.
Someone you know might recommend a particular agent. Ask around and call a few people. Choose a real estate agent who puts you at ease.
Use These Tips for Buying a Home
We hope this guide on the home buying process was helpful. Don't forget these tips for buying a home, and keep your budget at the forefront.
You want to find a home that suits your needs but doesn't break the budget. Determine where you would prefer to live and what you need.
Are you looking for more lifestyle topics like this one? Check out the rest of the site.
Apart from that if you want to know about Refinance A Mortgage Loan then please visit our Business category.