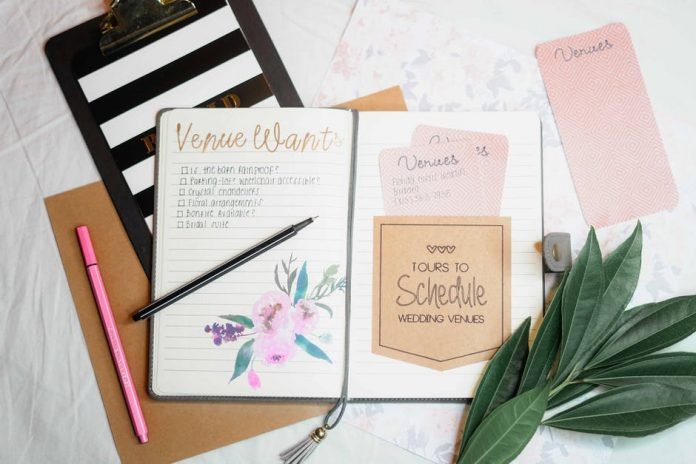 Last Updated on February 25, 2023 by asifa
How would you feel about being able to plan the best event without having to do much?
Many people have a hard time hosting events because it involves a lot of work. However, using event planning checklists can ensure you host an event that gets the results you desire. Not only does it provide a path, but it also speeds up the entire planning process.
To help you host your next event, we've put together all the info you need to know about event planning. In no time, you can use our event planning checklist tips to attract your audience without any problems.
Here's our event planning checklist guide!
Outline Goals
When it comes to event planning, the first thing you must do is outline goals. Every event has a purpose, but it'll be hard to get positive results if you don't work toward specific things.
Your goals should be revolving around things like attracting people, making sales, etc. No matter what your event is for, ensure you establish beforehand what you're working toward. This will help you set up the event and decide which things you must pursue.
Choose a Date
After outlining goals, the next thing you should do is choose a date for the event. Deciding which time to host an event can be difficult, but you'll want to avoid other major events and holidays.
One of the best times to host an event is during the summer because more people are active. Not only will it be easier to attract them to your event, but you can also host it outdoors to have more space.
When choosing a date, you must also think about its location. If you're hosting it outdoors, you can go anywhere that has a large space. Those hosting them indoors can visit places like convention centers. Keep in mind that some places will require you to pay fees to host an event.
Put Together a Plan
In this event planning checklist guide, we can't emphasize enough how important it is to put together a solid plan for your event. Many people overlook this, but thinking a lot about the event and writing everything down will ensure you host a successful event.
Your plan should outline every detail about your event so you have something to reference when setting things up. You should also think about what you'll do in case things don't go as planned.
If you use a production cue sheet, you can better organize your event by outlining when certain things will happen. For example, you can tell your production crew when to display certain videos as a speaker is talking.
Set a Budget
When you're ready to start investing in the event, you should set a budget so you get a better idea of how much you can afford. Setting a budget for an event can be tricky because you'll need enough to cover a variety of expenses.
Some of the main things you can expect to pay for are rooms, food, equipment, speakers, travel fees, and insurance.
You'll need to research the prices of these things in the area in which you'll host the event. After doing that, you can figure out how much you need to offer everything you'd like.
Create a Marketing Strategy
When going over an event planning checklist form, you should figure out what you'll do to attract guests to your event. Fortunately, all you need is an effective marketing strategy.
To attract people to your guests, you can use things like physical advertisements and digital marketing. Advertising online is often much more effective when trying to attract a large audience. However, placing physical ads can help you target a specific area.
Your budget should include funds for the marketing strategy, so don't spend more money than you need to. If you use the likes of social media, you can get better results without spending much because you can use several tools to target your audience.
Seek Speakers and Sponsors
As the date of your event gets close, you must start reaching out to speakers and sponsors. Your speakers can come directly from your organization, though you can find people that would interest your target audience.
Finding sponsors will make it easier to fund your event because they'll pay for things in return for getting publicity. You'll often only need to mention your sponsors and place their logos around the venue.
Network With Event Suppliers
The last thing to cover in the event planning checklist is networking with event suppliers. These are the people that'll manage things like food services, entertainment, photography, and more.
You can find a plethora of event companies Singapore that will help you with all of these things. Some companies can offer various services whereas others specialize in one thing.
Before going with an event supplier, ensure that you ask them about their experience so you can determine whether they're a good fit for your event. Providing that they have similar goals, you shouldn't have a problem hosting a stellar event.
Start Making Event Planning Checklists Now
As you can see, hosting an event doesn't take much if you put together event planning checklists that'll help you stay on track. With our advice, we encourage you to start making a list of your own to make the entire process simple.
After you outline your goals and make a plan, everything will fall into place as you go through the other steps.
To learn more about a variety of topics, check out our other articles!