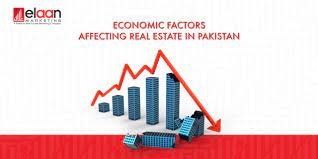 Last Updated on March 12, 2023 by Hassan Abbas
Leeds, the largest city in the county of West Yorkshire, has long been known for its rich cultural heritage, vibrant nightlife, and thriving business community. In recent years, however, it has also become an increasingly popular destination for property investors and homebuyers alike, thanks to a buoyant property market and a range of exciting development projects. Terms such as capital growth, yield, etc., can be a bit confusing. But investment property has some really solid cashflow characteristics. It is possible for a property to gather additional rental income while at the same time reducing the overall risk of your mortgage. The cash flow is fantastic and combined with a service like sell house cash Leeds.
In this article, we'll take a closer look at some of the key trends, opportunities, and challenges facing the property market in Leeds.
Trends
One of the most significant trends in the Leeds property market in recent years has been the steady increase in house prices. According to recent data, the average house price in Leeds is now around £257,000, up from just over £200,000 in 2016. Various factors, including a strong local economy, rising demand for housing, and a shortage of new properties on the market, have driven this growth.
Another trend that has emerged in recent years is the growing popularity of city-center living. With an increasing number of young professionals and students flocking to Leeds, there has been a surge in demand for high-quality, modern apartments in the city's heart. This has led to a wave of new developments in areas such as Leeds Dock, Granary Wharf, and the Northern Quarter.
Opportunities
For property investors, there is a range of opportunities to be found in the Leeds market. With strong demand for rental properties in many parts of the city, there is potential to earn a healthy return on investment by buying and letting out a property. Similarly, with the ongoing development of new areas such as South Bank, there is scope for investors to get in early and secure a good deal on a property that is likely to increase in value over time.
For homebuyers, Leeds offers a wide range of options, from spacious family homes in leafy suburbs to stylish city center apartments. With excellent transport links, a thriving job market, and a range of high-quality schools, it's no wonder that so many people are choosing to make Leeds their home.
Challenges
Despite the many opportunities offered by the Leeds property market, there are also a number of challenges to be aware of. One of the biggest is the shortage of new properties on the market. With demand outstripping supply, there is a risk that prices will continue to rise, making it increasingly difficult for first-time buyers to get a foot on the property ladder.
Another challenge facing the market is the ongoing impact of the Covid-19 pandemic. While the property market has remained surprisingly resilient during the crisis, there is still a degree of uncertainty about how it will fare in the coming months and years. In particular, the impact of changes to remote working patterns and the wider economic outlook is likely to impact the market over time.
Conclusion
Overall, the Leeds property market offers a range of exciting opportunities for investors and homebuyers alike. With strong demand for housing, a thriving local economy, and a range of exciting development projects in the pipeline, it's no wonder that so many people are choosing to invest in the city. However, it's also important to know the market's challenges, from rising prices to ongoing economic uncertainty. By staying informed and working with experienced property professionals, however, it's possible to navigate these challenges and make the most of the opportunities presented by this exciting and dynamic market.
Apart from this, if you are interested to know more about Selling Property then visit our Real Estate category