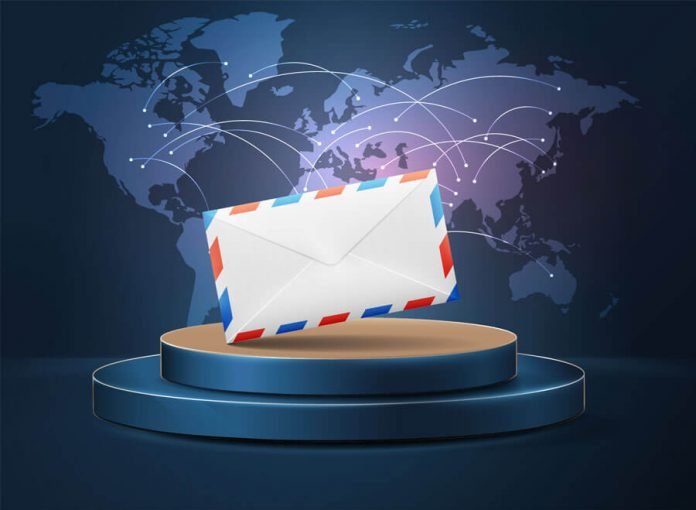 Last Updated on March 19, 2023 by ahmadaftab
Did you know an average of 11 hours per week is dedicated to employees scrolling through emails? You're not alone if you're feeling overwhelmed by your email accounts. And if you've been searching for help organizing your inbox, you've probably come across email management programs.
But deciding which one is right for you is overwhelming… There are so many options! If this feels familiar to you, don't worry. We've created a handy list of the top 4 programs to help you choose the best solution for your needs.
The first thing you need to know is that programs for email management come in all shapes, sizes, and price points. No one service does everything perfectly… But there are lots of specialized services that meet the needs of specific clients. Different services generally focus on certain aspects of email management: sorting, organizing, managing, and sending. Your goal is to find the best option for your requirements.
Here's our list of the best four email management programs you can access to help organize your accounts.
SaneBox
One of the best options for your email organization is SaneBox. Their AI is well-renowned for its ability to learn your habits and preferences. It quickly sorts your new messages into folders accordingly, leaving high-priority ones in your inbox so you can find them easily.
Easy to configure and very intuitive, SaneBox takes the stress out of email management. It offers a "Do Not Disturb" setting so you can focus without distractions. And you can "snooze" emails to folders for later viewing, customizing your reminders by time, day, month, or year.
Offering high levels of security, multiple integration options, and robust controls, SaneBox gives you all the tools you need to organize without the headache of a learning curve.
Flexible pricing options, with three tiers ranging from $7 to $36/month, make SaneBox an affordable solution for the most exasperating inboxes. And you can test it out risk-free with a 14-day trial.
Front
Managing multiple accounts in one place, especially if you're working with a team, can be a challenge. The front makes it easy. This is one of our top recommendations if you have a team of people responding to email messages from various accounts.
The specialty of Front's software is helping teams effectively collaborate using a shared inbox. By scaling your one-to-one interactions, you can easily provide customers with a personal experience without compromising your business efficiency.
All team members have full access to client messages. And collaboration tools make it easy for your workers to communicate across departments. Internal comments keep team members up to date on status updates. Plus read receipts make it easy to track which team members and clients are up to date on communication.
And Front's use isn't limited to tracking your email inbox. It also offers the ability to ticket social media, SMS, and chat logs. Analytics and automation are also available for some plans. The front does not offer a free trial; prices start at $19/mo. Per user. 
Microsoft 365
Formerly known as Office 365, it's been used by millions of teams in various industries for email management. In addition, Microsoft 365 offers an assortment of other productivity tools for your business or personal use.
Specifically related to email, with your package, you get 50GB of storage, email security with malware and spam protection, and technical support. It also offers multiple integration options with other programs or platforms and offline inbox access. Plans start at $6.99/month for personal use or $6/month for Business Basic.
Google Workspace
You're probably already familiar with Gmail's free email service. For small businesses, that option alone may work. With the ability to create simple automation, you can see, organize, and send multiple emails from one account. But did you know they offer premium business features as a part of Google Workspace, formerly G Suite?
All of Google Workspace's plans offer a custom and secure business email, an ad-free experience, and 99.9% protection against phishing and spam. They also offer various video meetings, cloud storage, chat services, calendar options, and collaborative documents.
Google does not compare to most of the other plans mentioned previously. But it's a solid option for tech-savvy individuals or businesses willing to put in the legwork to customize their experience and automation as much as they can. Google Workspace offers a 14-day free trial, with plans starting at $6/month per user.
Effective email management software can boost your productivity and reduce your stress. But choosing the tool that best fits your needs is vital to success. It only helps if it reduces your workload. How much of a learning curve you're willing to deal with is up to you.
Overview
An email has become an essential part of our daily communication, but with the increasing volume of emails, it can become overwhelming to manage them efficiently. Fortunately, several email management programs can help you stay organized and productive. In this overview, we will take a look at the top four email management programs:
Gmail: Gmail is one of the most popular email management programs, thanks to its user-friendly interface and robust features. With its advanced search filters, labels, and categories, you can easily organize your inbox and find specific emails quickly.
Outlook is another popular email management program, especially among business users. Its integration with other Microsoft Office programs, such as Word and Excel, makes it a powerful productivity tool. Its advanced features, such as rules and conditional formatting, make organizing and managing your emails easy.
Mailbird: Mailbird is a newer email management program that has gained popularity for its clean and intuitive interface. It offers advanced features such as a unified inbox, keyboard shortcuts, and customizability, making it a great choice for personal and professional use.
Spark: Spark is an email management program focusing on productivity and collaboration. It offers features such as a smart inbox, snoozing, and team collaboration, making it an ideal choice for teams and businesses.
Read More: The Safe Way to Play Casino Games Using Real Money